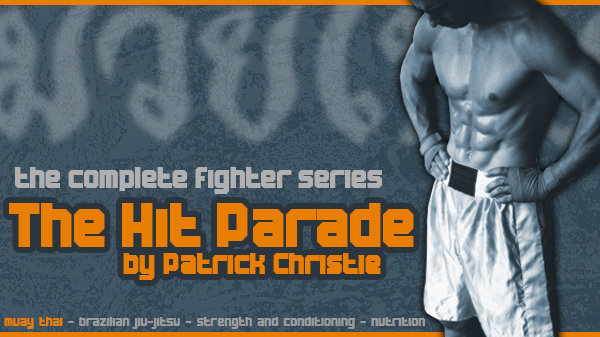 2012 Muay Thai Classic Recap
Twenty-two muay Thai fighters from Missouri traveled from their home gyms to Des Moines, Iowa on July 5-8th to compete in the sixth all-amateur TBA-SA Muay Thai Classic. This year's showcase was the largest in the history of the event, sanctioned by the Thai Boxing Association Sanctioning Authority, with nearly 500 registered fighters from 28 states and 5 Canadian provinces; 78 National Champions were crowned. Divisions included:

Junior Male and Female Novice (3 fights or less), Class B (9 fights or less), and Class A (10+ fights); age 8-17

Adult Male and Female Novice (3 fights or less), Class B (9 fights or less), and Class A (10+ fights); age 18-39

Adult Male Senior Novice (3 fights or less); age 40+

Missouri showed well in the tournament, sending 14 of its 22 combatants to the semifinals, with six advancing to the championship round. Finalists came from three Missouri teams: Sauer MMA (2), Springfield Fight Club (1), and The Art of Eight Muay Thai/Vaghi Martial Arts (3). Jake Duff and Brandon Beatty represented Sauer MMA, Hpa Thao represented Springfield Fight Club, and Joe Mueller, Joe Cox, and Kirk Huff represented The Art of Eight Muay Thai/Vaghi Martial Arts in the finals. Two belts came home to Missouri – Jake Duff (Men's Class B – Light Middleweight 153.1-159lbs) and Joe Mueller (Men's Class A – Featherweight 125lbs and below).

The Art of Eight Muay Thai/Vaghi Martial Arts sent Joe Cox, Joe Mueller, Kirk Huff, Jason Powell, Brad Lanford, and Tara Walker to the event. Of the six, five advanced to the semifinals including two tournament rookies – Tara Walker and Brad Lanford. This was a strong showing for the team, especially considering three of the five made it to the finals and one - Joe Mueller - came home with his second Muay Thai Classic championship belt; Joe's belt is the sixth for this team in the five years we've been competing at this event. As the head trainer for this team I can't express enough how proud I am of this group and how excited I am about the future of each of our fighters – head coach Quinton O'Brien feels the same.

Other highlights of the event:

- Joe Schilling, owner of The Yard in Los Angeles and the current interim WBC Muay Thai Light Heavyweight World Champion, was in attendance with a fighter in the Junior Men's division, Jose Tendilla. Tendilla, making his amateur debut, won the 14-15 year old bracket of the Super Welterweights (145.1-155lbs). After a 20 minute conversation between bouts it was evident Joe is a true champion and ambassador of the sport, offering advice from his own trials and tribulations. I was a fan before, I'm a bigger fan now.

- Aziz Nabih, owner of Sitan Gym NY, brought a large group to the tournament and took several belts back to The Big Apple. Aziz has trained some of the best muay Thai athletes in the world, among them Kem Sitsongpeenong, Sittichai Sitsongpeenong, Rami Ibrahim, and up and comer Jay Matias.

- Eddie Roa, owner of Pacific Training Center in La Jolla, CA and a pro muay Thai fighter with wins in the US, China, and Thailand, brought 13 year old fighter Xander Dumas. Dumas won the Class A Junior Male Heavyweight division. I met Eddie in 2007 during my own training trip to Thailand – he's an excellent fighter and trainer - this was a great reunion!

Next year's event will be held June 27-30, 2013 in Des Moines. If past performance is an indicator of the future, next year's event looks to have even more participants than this year. The Art of Eight Muay Thai will definitely be back for its sixth straight appearance with its sights set on bringing back more belts to our home gym in Fenton, MO!