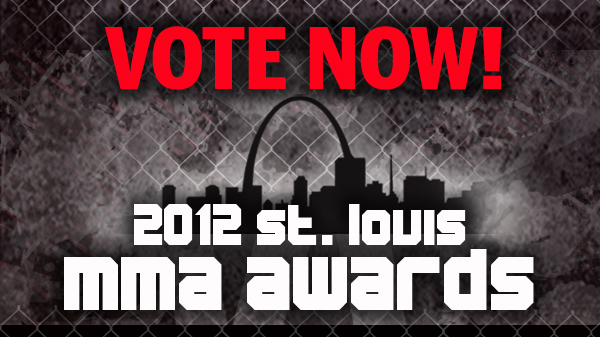 2012 STL MMA Awards - Breakout Fighter
Webster's defines breakout as "a violent or forceful break from a restraining condition or situation; a sudden or smashing success especially in comparison to previous efforts."

The five pro's up for 2012 Breakout Fighter of the Year each entered the year with very respectable and vaunted pedigrees. But their performances over the course of the year not only added bold highlights to their resumes but vaulted them near the head of class among their peers.

Here's a quick look at the nominees:


Chris Heatherly
We first took notice of 'Stump' after his dramatic head-kick KO of Kain Royer. He later turned pro in May of 2012, and hasn't slowed down since. Along the way, Heatherly added first-round finishes of Corey Barreiro and David Colter.
In August, he won a decision over journeyman Sean Huffman. However, the big notch in his belt came in November at Cage Championships when he choked out local veteran Sal Woods in a matter of seconds. A powerful striker with a seasoned ground game makes the 170-pound Berger MMA product a tough out for any fighter.
Key victories:
Sal Woods, Sean Huffman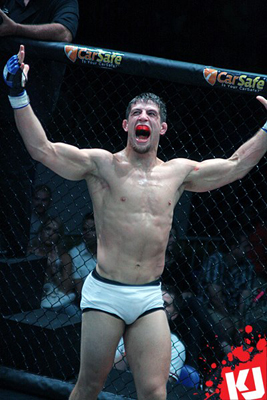 Andrew Sanchez
A physical tour de force, Sanchez has parlayed an All-American collegiate wresting career into that of a top flight mixed martial artist. Sanchez turned pro with a rather easy win over Eddie Smith at Cage Championships. In August - in a much ballyhooed fight against local middleweight stalwart Darryl Cobb at Fight Hard MMA - Shanchez walked away with a rather easy submission victory. Just a few weeks ago, Sanchez, out of St. Charles MMA/Team Vaghi, earned another submission victory, this time over Thomas Jones in Branson.
Sanchez has the type of ground game and athletic talent to overwhelm most every opponent in the region.
Key victories:
Darryl Cobb, Tom Jones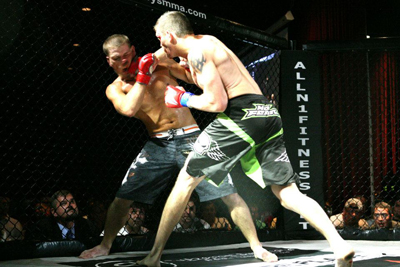 Kevin Engel
A decorated professional boxer and kickboxer with a lifetime of fights under his belt in those sports, Engel returned to the cage under the Shamrock Fighting Championships banner and looked right at home. Engel won three fights over the course of the year at middleweight, including two main event bouts.
Engel has paired his devastating and accurate hands with some excellent takedown defense to become one of the most exciting fighters in the region. Engel earned a first-round TKO in his pro debut against Nick Anderson. He followed in July with a heated donnybrook against Daniel Andrews that ended with Engel winning in the second round via knock out. Then just last week, Engel made it 3-0 for 2012 with a convincing first-round finish of Travis Sveum. Engel's rapid rise and improvement garnered national headlines last week as MMAjunkie.com did a Fight Path feature piece on his rise through the ranks.
Key victories:
Danny Andrews, Travis Sveum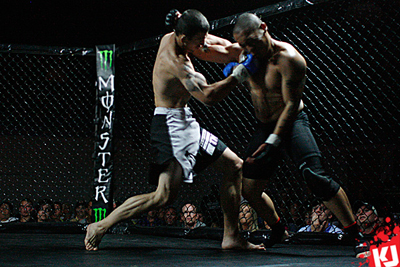 Alex White
This Destruction MMA freight train ran through 2012 like a semi with no brakes heading downhill. White made his pro debut in April and was 2-0 when he took on JaVon Wright in a battle of the state's top 145's. White wraupped up Wright with a rear naked choke to get the second round victory. He came back in October to face Strikeforce vet Charon Spain at a Rumble Time event where he earned a second round TKO when Spain couldn't answer the bell.
Four victories, four finishes, and what looks to be a Bellator contract waiting for him in 2013.
Key victories:
JaVon Wright, Greg Wilson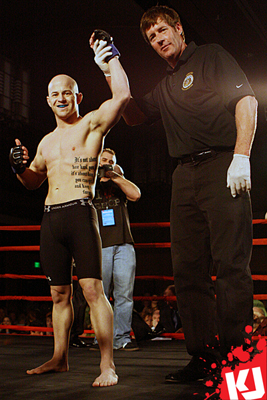 Daniel O'Connor
The little engine that could made a name for himself in the flyweight division with two wins under the Rumble Time banner.
O'Conner's silky, smooth jiu-jitsu led to two tap-out finishes. He made his pro debut in March with a nice von flue choke of Cody Chamberlin. After losing to Josh Epps in July, O'Conner, of Berger MMA, got back on track with a vicious heel hook on Carson Gainey in October. With heart to match his skills, O'Conner showed that when dialed in, he can be nightmare for anyone.
Key victories:
Carson Gainey, Cody Chameberlin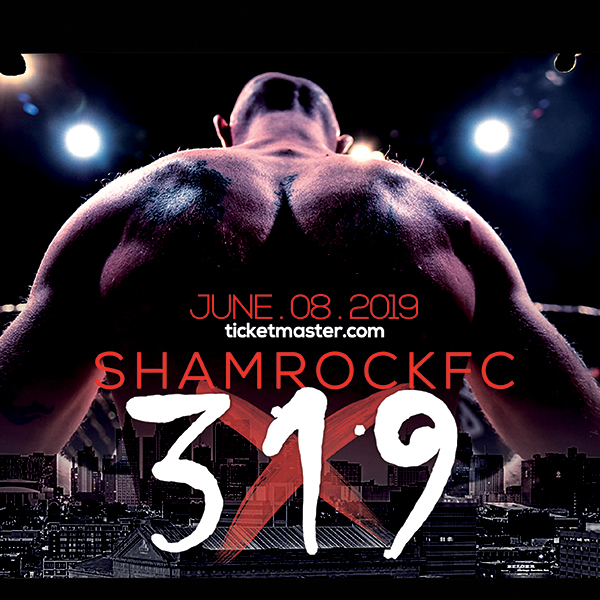 Shamrock FC: 317
| Sat, April 6th
Ameristar Casino, Kasnas City, MO
Nemesis Fighting Alliance
| Sat, April 13th
Casa Loma Ballroom, St. Louis, MO
Shamrock FC 318
| Fri, May 10th
River City Casino, St. Louis, MO
Shamrock FC 319
| Sat, June 8th
Ameristar Casino, Kansas City, MO

Tweets about "KnuckleJunkies OR @knucklejunkies"