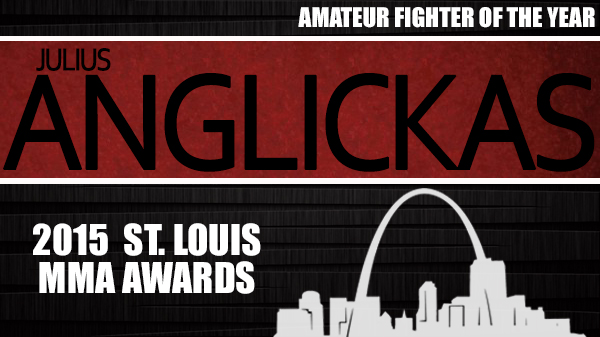 2015 St. Louis MMA Awards - Amateur of the Year
It was like some type of Nordic winter storm system engulfed the competition.

Seemingly out of nowhere, Julius Anglickas came in and simply demolished.

With four fights and four finishes, Anglickas was voted the area's Amateur Fight of the Year.

"Without a doubt, Julius Anglickas," Sid Gee, longtime cutman and coach, said. "He's the most dominant light heavyweight I have ever seen."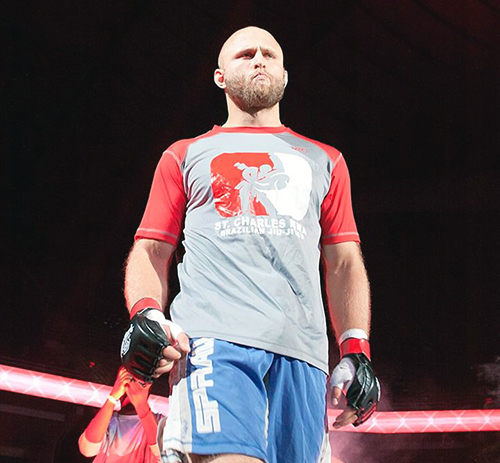 Anglickas, a St. Charles MMA product, started his year with a 24-second starching of David Nowland at Fight Hard MMA in April to win its championship. You can watch Anglickas' handy work from that fight in the clip below.

https://www.youtube.com/watch?v=nBHkcnvIqhA

After grabbing that title, Anglickas moved on to the US Nationals MMA tournaments where two finishes, one kimura and one TKO, led him to the tournament title.

This summer he fought again for Fight Hard and picked up yet another TKO, this time over Seth Golay an in just 53 seconds.

"Kain (Royer) did a really good job finding Julius opponents outside of the city limits," SCMMA head coach Mike Rogers said. "Kain really came through and is a good matchmaker."

Though he never trained in the sport prior to joining up with SCMMA, Anglickas ventured into boxing in 2015 and went on to win first novice and then the open division of St. Louis Golden Gloves.

His standout amateur ended this year when he signed a professional contract with Shamrock FC. He makes his pro debut later this month at SFC: Blitzkrieg against 12-fight veteran Eric Crittendon.

"We think Julius is a star in the making," SFC president Jesse Finney said. "We're looking to get him the exposure that he deserves."

Anglickas came to St. Louis from Lithuania via Long Island, NY. A wrestler at Missouri Baptist University, Anglickas arrived at SCMMA after being prodded by a former St. Louis standout Alp Ozkilic.

"The only thing he knew was wrestling," Rogers said. "I didn't know how good he was or how good he was going to be and he ended up being really good. But he works his ass off for it. You can have a bunch of talent but if you don't show up you won't succeed and he's here every day."

To see more of Anglikas in action, view this fight from 2014:



Other nominees for Amateur of the Year include: Kelly D'Angelo, Cortaviou Romious, Dakota Busch, and Lucas Clay.

Photo courtesy of Sara Levin Photography

Voting on the 2015 STL MMA came from a collection of area promoters, coaches, media, and others. The panel consisted of Brett Auten (Knuckle Junkies), Steve Berger (Berger MMA/FitorFight), Travis Brown (Vavel USA), Jason Carr (Spire MMA Official/Knuckle Junkies), Jayson Cooper (Spire MMA president), Jared Daniels Block (Modern Combat System), John Davis (cutman), Rob Donaker (Shamrock FC COO/ matchmaker), Jordan Dowdy (Knuckle Junkies), Sid Gee (cutman/coach), Kevin Hahn (Hahn's MMA), Brian Higginbotham (Fighting for Autism), Jesse Finney (Shamrock FC President), Rob Francis (Spire MMA Official), Jeremy Johnson (That MMA Show), Steve Knogl (CMMA), Sara Levin (slevin11.com), Craig Nasselo (cutman), Kenny Nowling (Fight Hard MMA/Gladiator MMA), Matt Pearlman (tapoutandtko/teens on sports), Jimmy Range (Jimmy Range Photography), Mike Rogers (St. Charles MMA), Kain Royer (Fight Hard MMA/Gladiator MMA matchmaker) Patrick Smith (Cage Championships), Josh Stewart (Spire MMA Referee), Joe Worden (Destruction MMA), Erion Zekthi (Knuckle Junkies), Heath Pedigo (Pedigo Submission Fighting).