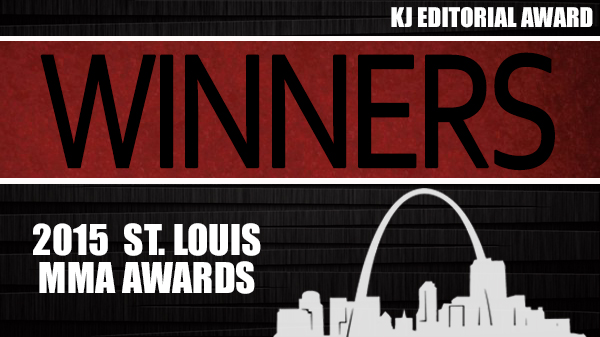 2015 St. Louis MMA Awards - Editorial Awards
The votes are in and over the next couple of days we will be revealing the winners of our 2015 St. Louis MMA Awards.

We solicited suggestions from the community to help us form the nominations and then selected a panel of local experts to help us select the winners. Among the panel: coaches, officials, promoters, and media members, five winners were selected from Story of the Year, Regional Pro Fighter and Fight of the Year, and Amateur Fighter and Fight of the Year.

In addition to the five categories listed above, the editorial staff here selected three non-voting awards in the following categories: National Pro Fighter of the Year, KO and Submission of the Year.

National Pro Fighter of the Year: Michael Chandler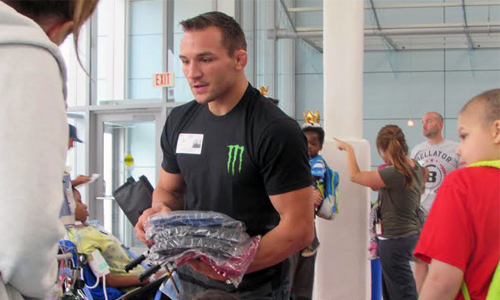 No fighter galvanized the local fight community quite like Michael Chandler did in his two appearances at the Scottrade Center for Bellator.

Chandler returned home for an awesome 2015 that saw him rebound from a three fight skid.

Proudly waving the St. Louis flag, Chandler was energized by the hometown crown and
bounced back to win two fights in impressive fashion. First defeating Derek Campos at Bellator 138 via rear naked choke, then stopping David Rickels five months later at Bellator 145.

With the victories, the High Ridge native, has reestablished himself in the conversation for the Bellator Lightweight title.

Chandler from November: ""Being the hometown guy is amazing. The reception was awesome. I'm glad I got the win, got the finish, and lets keep the train rolling into 2016."

With plans for a June return of Bellator, we may just see our hometown guy compete for the gold on his home turf.


Knockout of the Year: Cortavious Romious

Adding an exclamation point to his already impressive rookie year in 2015, Cortavious set the internet on fire with his viral knockout of David Evans at Shamrock FC this past December.

Fans at the River City Casino were standing, stunned silence at what they had just seen as Romious connected with a beautiful spinning wheel kick that sent his opponent crashing to the canvas.

Here is our winner for 2015 Knockout of the Year:




Submission of the Year: Brandon Karcher

Brandon Karcher added to his impressive list of accomplishments when he notched an incredible submission at Fight Hard last July. Karcher landed a flying armbar on Carl Jefferson that had the crowd at the Family Arena standing on it's feet and sent the internet buzzing.

A clip of the video even landed on Inside MMA on AXS TV several weeks later.

Karcher from this past June:

"We drill it in practice," Karcher said. "We're all so high level it's just not easy to pull off subs on your teammates. I have hit that a lot in gi and no-gi tournaments. I like to have fun, I like to go out there and take chances."

A month later Karcher would receive his blue belt from Rodrigo Vaghi. Additionally Karcher was a silver medalist at both the 2014 IBJJF World Championships and 2015 NoGi Pan Ams.

Without further ado here's our 2015 Submission of the Year winner:




Stay tuned for the rest of the winners to be announced!