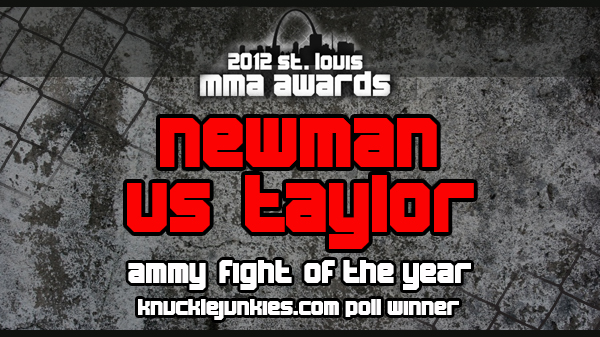 Ammy Fight of the Year: Newman vs Taylor
The community has voted and Damian Newman vs Fierce Taylor has won our award for Amateur Fight of the Year.

How good was this fight? There was so much buzz surrounding it that a rematch was immediately scheduled.

The bout featured a scrappy kid, and clear underdog, from the south side of St. Louis versus a rising star in the division. And just like most bouts that seem obvious on paper, it didn't always go the way as predicted.

Spire's Jayson Cooper helped put the match together.

"Fight Hard was looking for an exciting fight," Cooper said "When I told them about it, they fell in love with it immediately."

Cooper was familiar with both fighter's resumes and saw an interesting clash of styles that could make for an intriguing fight.

"I used to match Fierce a lot so I knew he was an exciting fighter," Cooper said. "The match-up with Newman just made sense."

Taylor was coming off the biggest win of his career when he defeated the No. 1 ranked Spire bantamweight Jake Constant in January. That win moved Taylor into the top spot and emphatically announced his return to the division.

A little over a year earlier, Taylor was involved in a automobile accident on his way to a fight. The accident broke his ankle and damaged his knee. Taylor was out of action for close to a year and many thought he would never fight again, at least not at the same level. The fight against Constant was his first fight back.

Entering into this bout, Newman was riding a six-fight win streak, having last seen action against Brian Farrell in November 2011. Newman won by way of guillotine choke and improved his overall record to 8-1.

While Newman had looked impressive in his eight wins, he had yet to face a top 5 competitor. Taylor would be his most difficult challenge to date.

"Fierce was favored to win, but Newman proved everyone wrong," Cooper said. "It really brought him out to the light. He had fought some tough guys, but never on this level."

The match got off to a quick start and Taylor had Newman in trouble early. Newman somehow found a means of escaping early danger and connected with a powerful shot that dropped his opponent. In the heat of the moment, Newman let go with a knee to the head.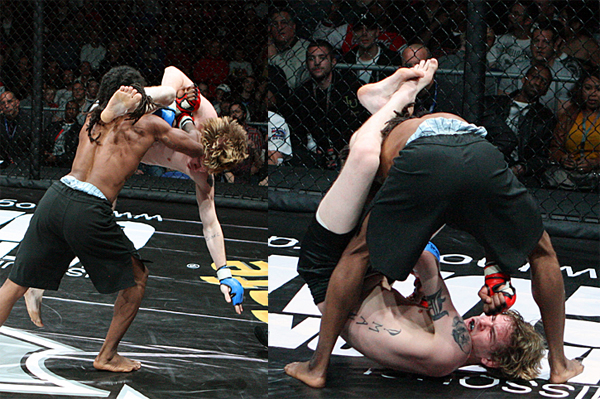 If this match didn't need any more drama, the strike was ruled illegal by the referee. Knees to the head in non-championship bouts are not allowed according to the rules of the Spire Sanctioning Alliance.

The strike from Newman left Taylor worse for wear. For several minutes it appeared that Taylor might not be able to continue. Referee Mike England had no choice but to take a point which ultimately cost him the victory and created the scenario for the draw.

"If it hadn't been for the point deduction Newman would have won the fight." said Cooper. "That's why the rematch was so highly anticipated."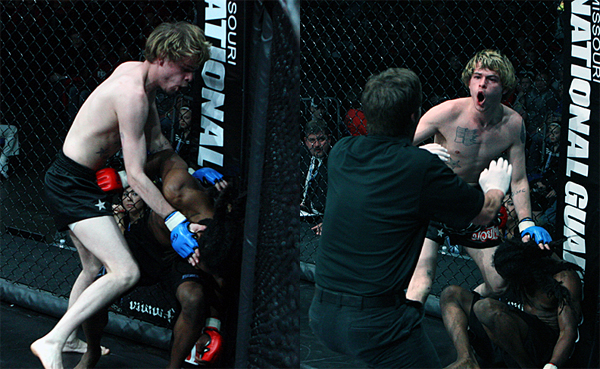 After the match continued, the fight went back and forth. Taylor, the stronger of the two fighters, used his wrestling to put Newman in bad spots. But the tough, gritty Newman proved to be too slippery and persistently escaped bad positions, scoring points all the while.

After three exciting rounds the match ended. Taylor was completely drained and had to be helped to his corner by his teammates.

The scorecards were read and the verdict was a draw. This was met by a chorus of boos.

While neither fighter received a victory, they both won many fans that night.

Rewarding their performance, Fight Hard CEO Kenny Nowling managed to find spots for both Newman and Taylor on three more of his shows, but neither fighter has able to recreate the magic that happened on the night of April 13th.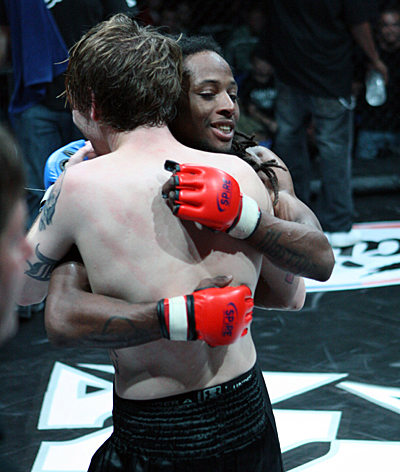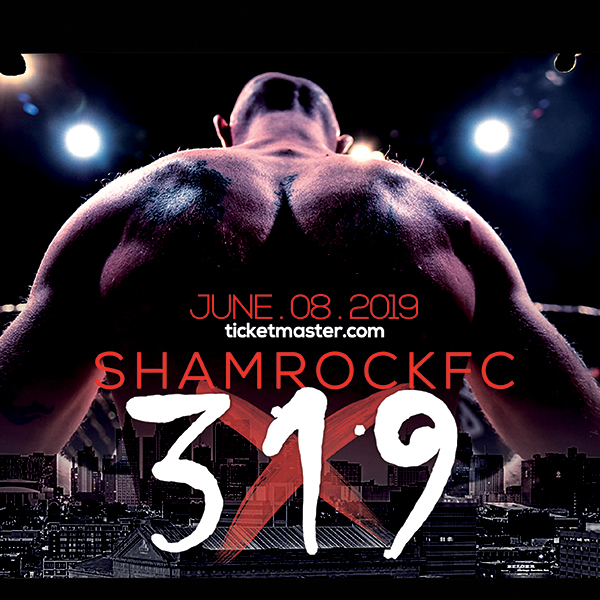 Nemesis Fighting Alliance
| Sat, August 17th
Casa Loma Ballroom, St. Louis, MO
KCFA
| Sat, August 24th
Independence Event Center, Independence, MO
Shamrock FC: 322
| Fri, September 6th
River City Casino, St. Louis, MO
Sub 5
| Sat, September 21st
TBA

Tweets about "KnuckleJunkies OR @knucklejunkies"