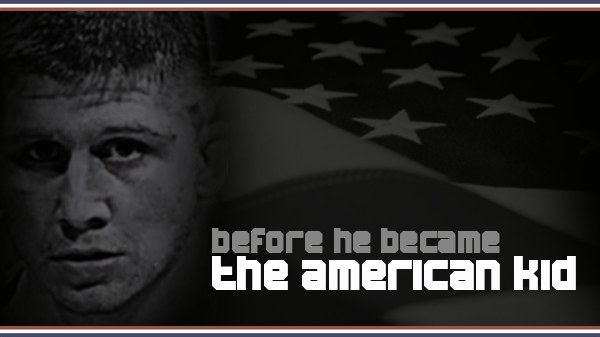 Before he became the American Kid
Though it was just five years, it seems like half a lifetime ago.

It was back when people read their news off of paper not their phones or tablets.

It was the dead of the summer and in the business of writing about prep sports, stories were few and far between.

Somehow, I can't remember now, I had gotten word about a teenage champion kickboxer who lived in Pacific.

"Meh," was my first reaction.

But wait a minute; the word went on to say, this teenager won a national championship in the open MEN'S division.

Then my interest was piqued and that is when I made my first trip, with scraggly directions on a scrap piece of paper, to 21st Century Self Defense in Pacific.

As soon as I entered Benny Voyles' world, I was greeted with a hearty handshake and we walked to his tiny office near the back of the gym.

Benny sat me down, fired up his computer, and on it popped Justin Lawrence, 17-years-old, kicking the dog snot out of some chiseled 22-year-old.

Justin was easy to talk to, unlike most17-year-olds. After the interview and photo shoot, we parted ways and from time-to-time our paths would cross whether it was when he was an under-sized linebacker on the Pacific football team or at the Missouri state wrestling championships wearing the purple and white. He was always quick with a smile and eager to chit-chat about what was going on in and around his life.

Fast forward a few years and it was time again for another article.

This time, Justin was making his professional MMA debut at the Scottrade Center under the Strikeforce banner. Upon further investigation, I found out Justin had signed with Black House fighting team, home to none other than Anderson Silva and many other top-flight fighters.

This led to another trip to Pacific.

Both Benny and Justin were thrilled to talk about the trip to California and showed off the photos of Justin and Silva sparring and mugging for the camera afterward. This story ended up in the Post-Dispatch, a first for me.

From there, Justin's story has pretty much played out for everyone to see.

After grabbing a slot on this year's Ultimate Fighter Live, the whole world got to see the electricity he can produce with his feet and hands.

On Saturday, one of several goals Justin and Benny have had for a long time will be met. Justin is on the main card of UFC 150 in Denver where he will take on Max Holloway.

During my time pounding out copy in St. Louis, I have been blessed to have interviewed and write about several athletes before they broke into the big time; David Freese, who won a World Series MVP for the Cardinals and Bradley Beal, who will soon be throwing down dunks soon for the Washington Wizards come immediately to mind along with NFL'ers Jeremy Maclin, Adrian Clayborn, and Blaine Gabbert.

The American Kid was simply just a kid when I first met him.

And now he is much more than that with even more to come.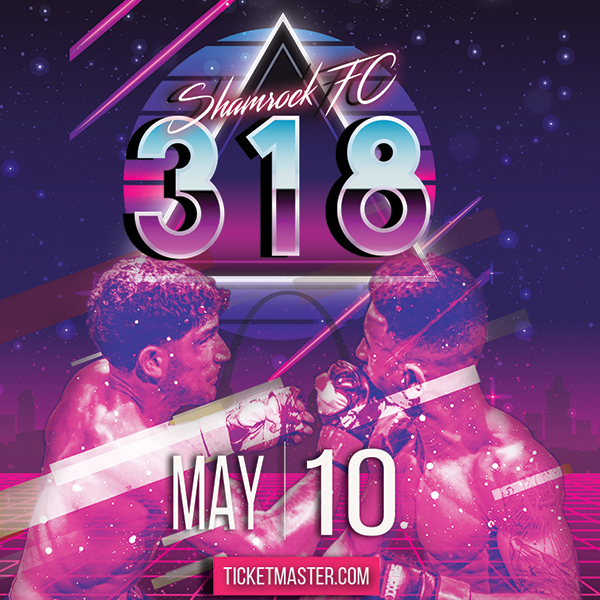 Shamrock FC: 317
| Sat, April 6th
Ameristar Casino, Kasnas City, MO
Nemesis Fighting Alliance
| Sat, April 13th
Casa Loma Ballroom, St. Louis, MO
Shamrock FC 318
| Fri, May 10th
River City Casino, St. Louis, MO
Shamrock FC 319
| Sat, June 8th
Ameristar Casino, Kansas City, MO

Tweets about "KnuckleJunkies OR @knucklejunkies"