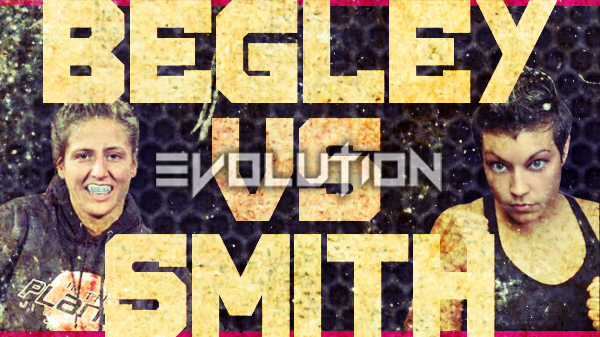 Begley vs Smith - Rumble Time: Evolution
By
Debo
| Knuckle Junkies
The wait is over for the first local MMA action in nearly a month.

Friday, at the Ameristar Casino, Rumble Time Promotions is back in action with an anticipated pro/am event.

St. Louis is extremely fortunate to be rich with MMA talent. While most of the attention has fallen on the fellas, the women are rapidly closing the gap.

Look no further than Friday's top fight on the undercard that features amateur bantamweights. Kentucky native Gina "Jellybean" Begley (4-2) comes to St Louis and will take on rising local favorite and undefeated Marrisa Smith (7-0).

The 33-year-old Begley fights out of 10th Planet Jiu-Jitsu Richmond, an affiliate of Eddie Bravo's, and is a blue belt in jiu-jitsu.

Begley last fought in St Louis at the AMMO event at Chaefitz Arena in October where she defeated burgeoning upstart Hanna McNitt with a second round rear naked choke. Begley stands 5-foot-9 and will have a slight height advantage. Coming off wins in October and previously a RFA victory in May of 2013, she feels more than prepared for the unbeaten Smith.

"I feel like I'm well trained and have a background in being in a tough fight which helps you get better," Begley said.

Begley has been training four years and embraces the challenge of traveling to her opponent's hometown to fight.

"I feel like the pressure is on my opponent then and that helps me relax and prepare for the fight," she said.

The 27-year-old Smith fights out of the War Room in Alton, IL and her last win was in convincing style with a 35-second dismantling over Crystal Stevens in March at Shamrock Fighting Championship's River City Casino show. That performance gave her confidence as a significant knee injury had Smith down for nearly 18 months.

"I feel great now and over my injury," Smith said. "I need more experience in the cage and I want to improve my kickboxing."

The 5-foot-6 Smith appears to have completely rebounded from that injury which has allowed her to ramp up her training and focus over the last six months. Smith is plenty strong and likes to push the action and rush opponents into the cage to setup her crafty stand-up. Smith, who played soccer at Knox College, has excellent footwork and balance. She started training in 2009 as an outlet after her collegiate athletic career.

Both fighters come from strong camps and have excellent coaches and training partners. Begley's 10th Planet Richmond coach is Scott Elliot and Ajarn Chai Sirisuite for muay thai.

Smith is led by the War Room staff of Jon Menke (jiu-jitsu/boxing), Brad Jones (wrestling), and Jose Salinas (muay thai).

Rumble Time Evolution goes down at Ameristar Casino in St. Charles, MO on Friday. Tickets can be purchased by calling 314-662-2000 or here.

Begley photo courtesy of Jimmy Range Photography.