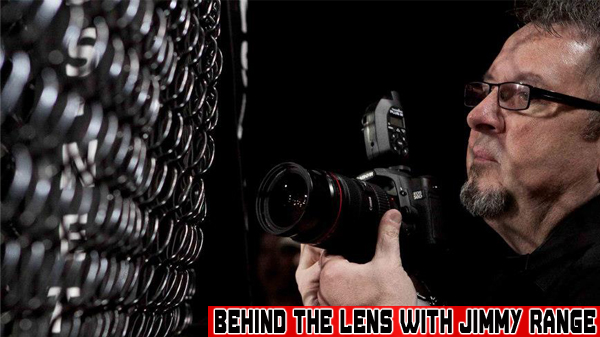 Behind the lens - Shamrock FC
Jimmy Range has been into photography since he was a kid. For the past 15 years he's short a various sports including basketball, football, and wrestling. Roughly two years ago he reached out to promoter Jason Skelton about shooting an MMA event for Cage Ready Championships and has been shooting fights ever since. He continues to find ways to improve his skills as a photographer and make the fans viewing his work feel like they were there live. He's not afraid to try new things including the recent addition of what we call "Skycam" and also his very unique fish eye lens.

On the eve of Shamrock FC's next event we asked him to pick out some of his favorite shots from Shamrock FC events, and give the story behind the shot. Please enjoy our newest segment, Behind the Lens.

A lot by people outside of the fight community ask why I enjoy shooting fights so much compared to other sports. My response is, I get the best seat in the house. But in reality, it's the challenge of capturing what it takes to be a fighter for others to see. MMA is one of the few sports that require both discipline and respect when entering the cage. No matter how much animosity there is between two fighters, at the end of the night there is still respect for the sport and each other as they exit the cage. Additionally, the training that goes into preparing for a fight is above and beyond most other sports. As John Kruk so elegantly phrased it "I'm not an athlete, I'm a professional baseball player". You would never hear a fighter say, "I'm not an athlete".

When I choose to post a picture of a fight, my goal is to share the excitement the fans in attendance felt with the viewers online. It needs to capture the action at that time and it also needs to reflect the emotion of the fighters.

In no particular order I'll review a few pictures from prior Shamrock events.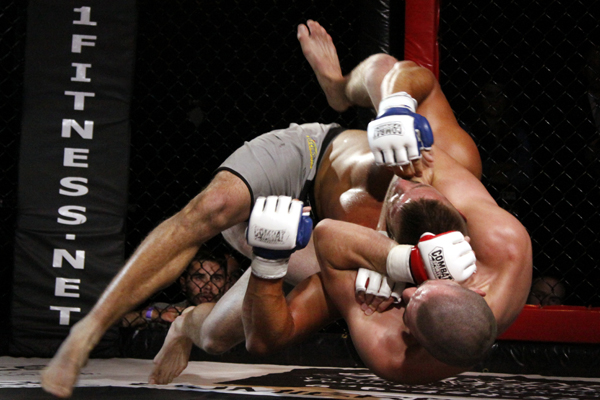 The first pic is of Jake Dowdy and Timmy Tucker from the Shamrock FC: Evolution show. This fight was very solid between the two of them going back and forth through the first round. Early in the second round, things quickly turned. Jake tried to land a kick when Timmy caught his leg and went for a take down. Instead of Timmy getting the take down, Jake immediately took Timmy's back by wrapping his other leg around him. While still standing up, Jake applied a RNC and had it clinched tight before they hit the ground.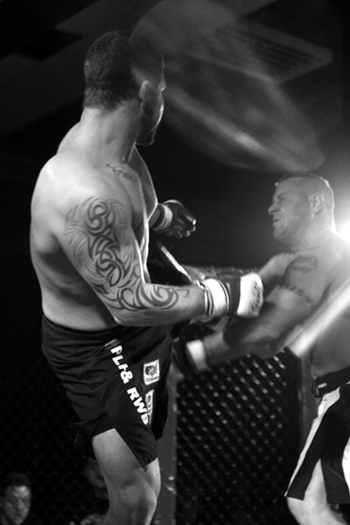 To those that were in attendance, the next pic requires no explanations. In what was expected to be fight of the night at Redemption, Chris Heatherly KO'd Kain Royer with a perfectly executed head kick. As they approached each other in the center of the cage, Chris landed a kick across Kain's neck resulting in a six second KO.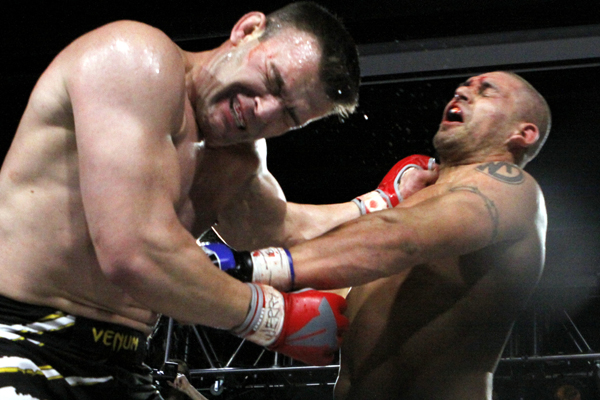 A fighter's professional debut is a huge step for them. At Shamrock FC: Fury, Brian Schell and Marc Godeker both made their professional debut in a light heavyweight contest. It was a solid back and forth fight resulting in Brian being victorious by RNC This picture captures both fighters landing solid head shots along with the intensity they are putting into the fight.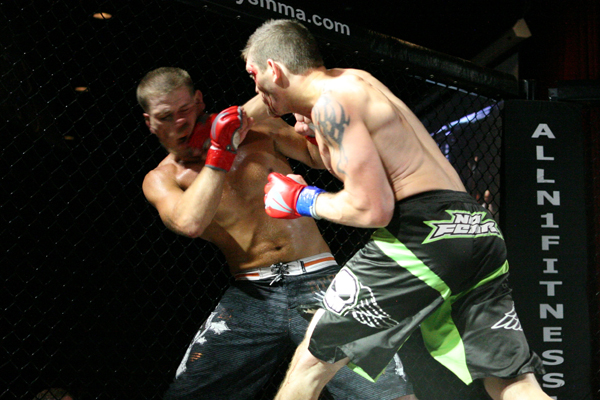 In what was the fight of the night at Chaos, Kevin Engle and Danny Andrews traded blows the entire fight. Kevin, who is also a professional boxer, has incredible striking power. This picture of him landing a solid right to Danny's jaw is evidence of that. Additionally, the blood and swelling around Kevin's left eye reflect the intensity of this fight.

Special thanks to Sara Levin for photo used in title graphic. See more of Sara's exception work at her website slevin11.com