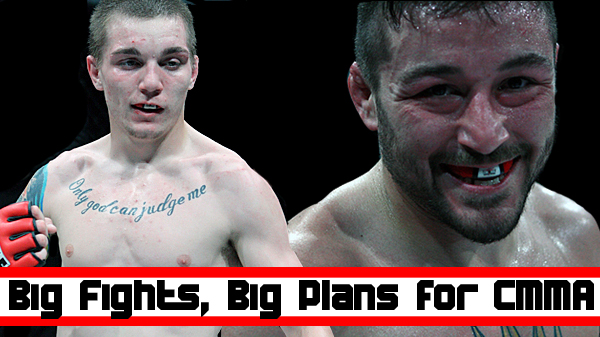 Big Fights, Big Plans for CMMA
With a couple of big fights on the horizon, there is a buzz around the gym in Pontoon Beach.

Much like the athletes that fly its banner, CMMA is not your normal gym.

Whether it's the 70-feet of monkey bars, pavilion with theater seating in the back, or the plans to install a full-sized climbing wall in the Spring, it doesn't take you long to realize that CMMA is different. Steve Knogl is sort of a mad scientist when it comes to training his fighters and his out-of-the box thinking has thus far proven successful, and the toughness of fighters are only matched by the creativity they bring into the cage. While it might look bizarre from the outside, this Willy Wonka is producing a different kind of jawbreakers..

Knogl is making the final adjustments for his two of his top professionals, Sal Woods and Ray Grindstaff as both will be fighting within seven days of each other.

Grindstaff will take on Alp Ozkilic in the co-main event of Rumble Time Promotions' October 26th show. This bout was originally scheduled for September 21st as part of the Titan FC card, but was rain delayed and then rescheduled for this Saturday. Grindstaff is a scrappy kid with incredible heart who gets more dangerous the longer and the deeper the fight goes.

Knuckle Junkies recorded interviews with both Ozkilic and Grindstaff back in September as preparation for the Titan FC event, some of the things said in the video have become bulletin board material for Grindstaff, who felt disrespected by the comments of his opponent.

"I seen Alp's interview and he feels I'm not on his level," Grindstaff said. "I've been wrestling forever, too. Just because I don't announce myself as a wrestler doesn't mean I won't be able to take him down and control what he does."

When asked how he sees the fight breaking down, Knogl added:

"Every time I've seen Alp, he's been a better fighter. He is a kid that puts in hard work and that hard work shows, but Ray has certain advantages: height, reach, things like that. Alp has the more extensive wrestling background."

Knogl believes this to be the classic MMA match-up between striker and grappler with whomever is able to force their game plan on the other, as the eventual winner.

Also on the Rumble Time card is Grindstaff's teammate Jordan Dowdy. He will be taking on durable slugger Bo Kunz, who at one point had been in discussions to fight Dowdy's coach.

There is no rest for the weary, the following weekend the team travels to Sullivan, MO where in the main event, Sal Woods will take on Chris Heatherly for Cage Championships on November 3rd.

"I don't understand why he chose early in his career to call out a guy like Sal, but we're going to be in good shape, on weight." Knogl said. "In this fight I think we'll have advantages in pretty much every area. I think we'll be the more conditioned, taller, stronger, more skilled fighter. I think he's biting off a big piece for a young fighter, but we respect his guts and his courage. We're going out there to make a statement."

Knuckle Junkies has recorded interviews with both Heatherly and Woods scheduled for release the week of the fight.

CMMA is not immune to issues that plague many gyms; as the summer draws to an end, it can be hard to find training partners.

"This is traditionally the time of year my gym and others have a bit of a lull," Knogl said. "It's those last pretty days of the year. If guys don't have a fight, maybe they don't want to come in and train."

As the leaves begin to change, so do the faces in the gym.

"We're starting to get a surge again, getting all of our fighters back because they all want to get active, all want to fight again," Knogl said.

Knogl also hinted that the leader of the pack might be back on the hunt very soon, as well.

"I'm finally healed," Knogl said. "I've recovered from the torn bicep, I've recovered from the knee. I've dropped about 30 pounds, and back down to the 230's. My goal is to fight again down at 205."

After a full month of flexibility and strength training followed by a month of diet and conditioning, Knogl has begun sparring again.

"Assuming all the parts stay healthy, and so far they have," Knogl said. "I should be ready to play by the holidays or early next year."

It has been a big year for CMMA with the team coming out with the victory more times than not, but with two months left in the year, and more exciting fights to come, expect more big things ahead.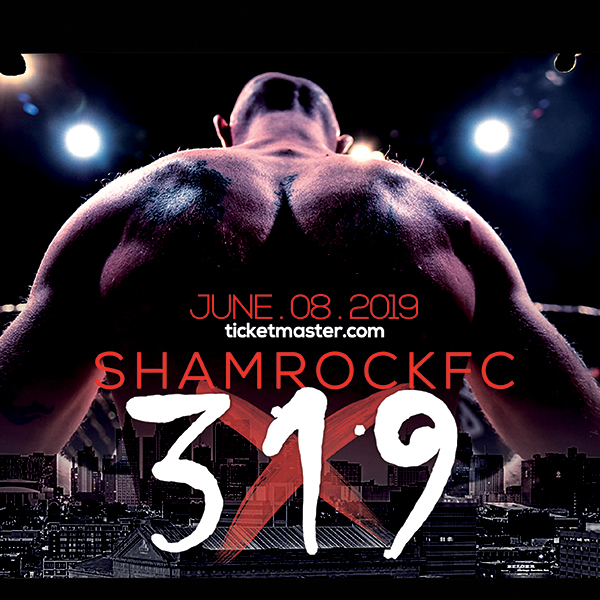 Shamrock FC: 317
| Sat, April 6th
Ameristar Casino, Kasnas City, MO
Nemesis Fighting Alliance
| Sat, April 13th
Casa Loma Ballroom, St. Louis, MO
Shamrock FC 318
| Fri, May 10th
River City Casino, St. Louis, MO
Shamrock FC 319
| Sat, June 8th
Ameristar Casino, Kansas City, MO

Tweets about "KnuckleJunkies OR @knucklejunkies"