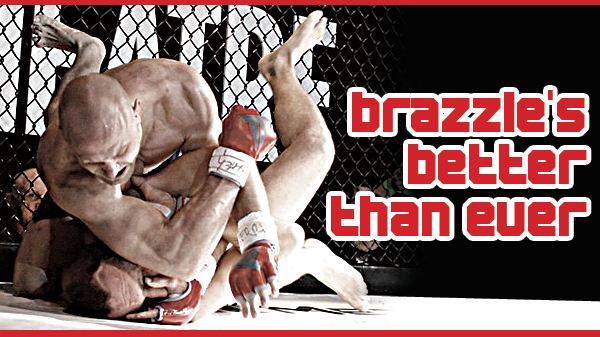 Brazzle's better than ever
At 23-years-old, Mike Brazzle feels like it's do or die time.

Brazzle is just two fights into his professional MMA career, but he has been enlightened about what it takes to succed.

Brazzle went 7-0-1 as an amateur. That was when he leaned heavily on his wrestling background, in life and in general, caution was thrown to the wind.

"Before, I was a kid. I was doing really dumb stuff," Brazzle said. " I got in trouble, I didn't have a car for awhile. Just being stupid. Now I have focused more energy and have gotten my head on straight so I can do this for real."

Brazzle evened his record at 1-1 last Saturday with a first-round win over Adam Deroussetti at Shamrock FC: Inferno. Brazzle earned a quick takedown of the Arkansas-based Deroussetti and methodically made his way into mount. From there, Brazzle picked apart Deroussetti, dropping a huge elbow followed by several lefts and rights, before earning the TKO victory.

"I wanted to come in and throw hands but I just naturally wrestle, that's what I do," Brazzle said. "I love elbows and I got him with a good one and heard him grunt. I landed a few more and really started going after it and that was it."

His ability to stay patient while in control led to the easy win. A younger Brazzle may have emptied his tank flailing away while doing little damage.

"I'm starting to learn the more I get into it that you have to stay calm and think about what you're doing. Then you will land more devastating strikes instead of just throwing them furiously," Brazzle said.

He has been pro for a year-and-a-half and Saturday was his second fight. In his first pro fight, he lost to Sal Woods, by DQ. Brazzle kneed Woods when Woods had three points of contact.

"It kinda sucked because it felt like I was beating him up pretty good," Brazzle said. "Hopefully I can get a rematch. Sal, if you read this, bring it on."

Brazzled wrestled started wrestling in sixth grade and finished his career at Francis Howell Central, where he met Rocky Vercher, who was an assistant coach. Vercher is 3-1 as a pro fighter.

"Rockey came in my junior year and once I saw him do it, I got into fighting," Brazzle said. "I told him, if there is an extra fight, I want it. He called me and said, we have a fight in a week if you want it. From there on I've been fighting the last four years."

Brazzle splits his training between Finney's H.I.T. Squad and with Vercher at Victory Performance.

"I like to soak in as much as I can from everybody," he said.

With the past in the rear view mirror and a renewed zest for fighter, Brazzle feels like all aspects of his life are coming together.

"I'm not at the point where I'm not too old to give it up," he said. "I have my whole career in front of me and I'm going to put all of my effort into it and really do it."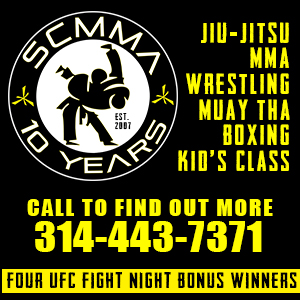 Shamrock FC: 317
| Sat, April 6th
Ameristar Casino, Kasnas City, MO
Nemesis Fighting Alliance
| Sat, April 13th
Casa Loma Ballroom, St. Louis, MO
Shamrock FC 318
| Fri, May 10th
River City Casino, St. Louis, MO
Shamrock FC 319
| Sat, June 8th
Ameristar Casino, Kansas City, MO

Tweets about "KnuckleJunkies OR @knucklejunkies"