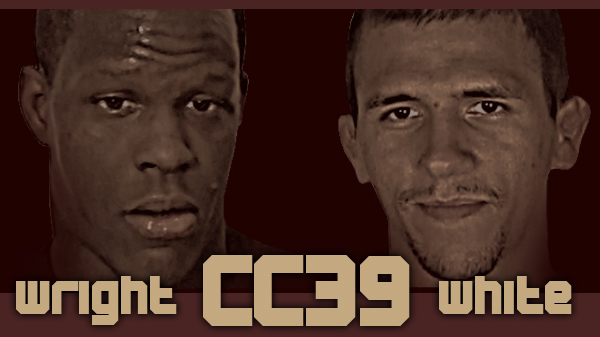 CC39: Wright vs White
It has been bandied about for some time. But it will only come to fruition on Saturday in Sullivan.

Two of Missouri's best, young up-and-coming professional fighters will clash in the cage in the main event of Cage Championships 39.

Featherweight dynamites JaVon Wright and Alex White will touch gloves and let the sparks fly as someone's undefeated record will come to an end.

The 21-year-old Wright is 2-0 as a pro after a 20-3 amateur reign.

"I'm going to go out and do whatever it takes," Wright said.

White, 23, is also 2-0 professionally and was 16-0 as an amateur.

"I think it's a great matchup and we're going to give the people what they want to see," White said. "He will be a tough opponent and his record shows that but I've been putting my hours in and I'm going to come at him."

Simply put, White is a powerhouse for anyone in or around the 145-pound mark. The Destruction MMA product has been a force under Joe Worden's careful tutelage and to put it bluntly, he is a gorilla who can physically break down any opposition.

"My stand up is better than his," White said. "I'll keep looking to go to the body. And if it goes to the ground, I'll ground and pound him. If it goes the distance, I'll be ready for it. But I'm going in there to end it as fast as I can."

Wright, nicknamed 'Wolfman' competes for the DisOrderlee Conduct Fight Team. The self-professed video game junkie is a Sumner grad and finished in the top 10 in the state as a wrestler and was also on the football team.

"I grew up fighting," Wright said. "You weren't going to make it too far if you didn't. I enjoyed wrestling but half of the fun is punching someone in the face."

Blessed with terrific athleticism, high-octane hand speed, and lightening-clap leg kicks, Wright tore through the amateur circuit.

Wright feels that his raw goods will put him over the top.

"Alex is good but he doesn't have the speed of a featherweight just yet," Wright said. "He has some pretty good jitz and his submission defense is good enough to hang in there. He is a little bit longer so I'm going to have to get in there."

Both fighters were victorious on the previous Cage Championships show. Wright pounded out Juan Parra while White submitted Mark Nguyen.

"We found a few flaws in his last fight," Wright said. "We're going to exploit those flaws and squeeze through those holes in his game."

Whomever has their hand raised they will know that quite the impressive notch is now on their belt.

Cage Championships 39 will be held at the Big Eagles Hall in Sullivan. Tickets can be purchased at cagechampionships.com or call 573-241-0310.

Sound off! Vote for who you think wins on our Facebook Poll.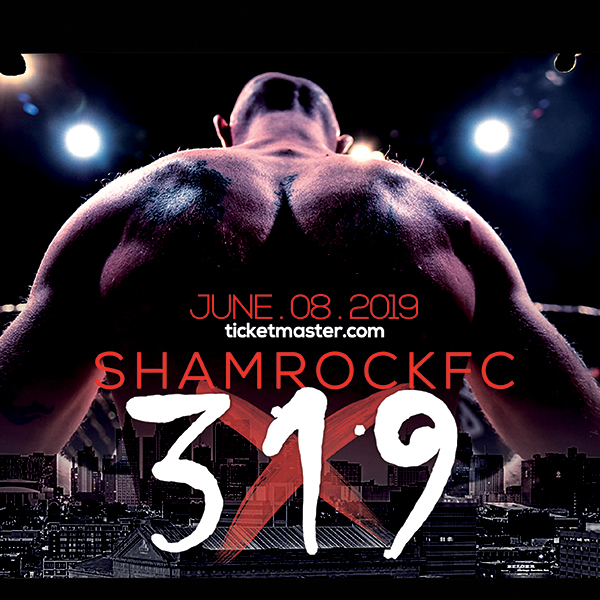 Shamrock FC: 317
| Sat, April 6th
Ameristar Casino, Kasnas City, MO
Nemesis Fighting Alliance
| Sat, April 13th
Casa Loma Ballroom, St. Louis, MO
Shamrock FC 318
| Fri, May 10th
River City Casino, St. Louis, MO
Shamrock FC 319
| Sat, June 8th
Ameristar Casino, Kansas City, MO

Tweets about "KnuckleJunkies OR @knucklejunkies"