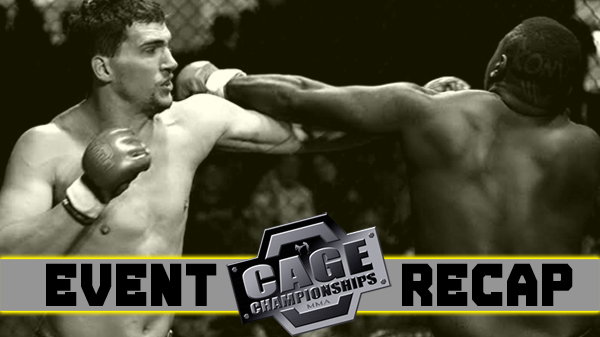 Cage Championships 47 - Event Recap
Forty-seven. Seems like a fairly typical number, right? It is in most circumstances, but when referring to the number of shows an amateur mixed martial arts promotion has put on, it becomes pretty substantial. Saturday, Patrick Smith and Cage Championships put on yet another quality show at the Big Eagles Lodge in Sullivan, MO. In a time that promotions seem to be disappearing at a fairly alarming rate, Cage Champs just keeps chugging along. After this exciting show, it's pretty clear why.

Where the show lacked in quantity of fights, it more than made up in quality. With only eight fights scheduled, one being a K-1 exhibition, it was almost certain to be a short night. On the contrary, these sixteen fighters made sure the fans didn't leave unfulfilled.

In the main event, Smith Pit fighter Nick Pohlmann squared off against Dark Horse MMA's Josh "The Incredible Hulk" Faries for the Spire Heavyweight sectional title.

Just seconds after the opening bell, Faries landed a few significant leg kicks. Seeming to not want more of that punishment, Pohlmann lunges in and puts Faries back against the cage. After a bit of fighting for underhooks, Pohlmann gets a solid body lock and trips Faires , landing in side control. With little hesitation, Pohlmann starts working his opponent's arm, forcing Faries to tap to a deep kimura at the 1:48 mark in the first round.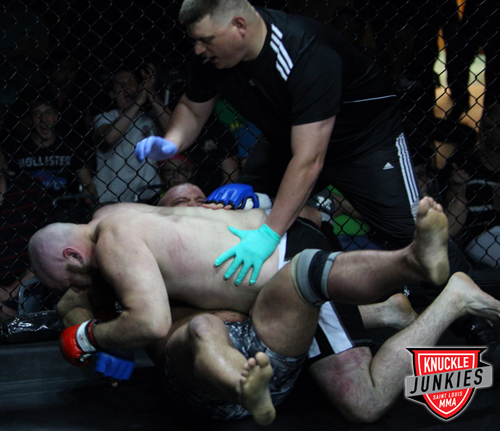 After putting a serious drubbing on Zack Gerullis in his last outing, Pohlmann is looking like he is a force to be reckoned with in the heavyweight division.

As Terrance Gant makes his way down the ramp for the night's co-main event, it's safe to assume that he trains with some very top-notch fighters. Gant is accompanied by UFC alum Luigi Fiorovanti and Adam Cella. This would probably be enough to rattle a lot of fighters, but his opponent, Buddy McGinnis didn't even seem to notice. His focus seemed solely locked in on the Spire Lightweight Sectional belt.

The first round starts with a fairly long feeling out process. The much taller McGinnis has a substantial reach advantage and is keeping Gant at the end of his long jab. Gant rushes McGinnis and puts him against the cage. McGinnis throws a few body shots and knees, but it does little good as Gant keeps grinding his lanky opponent's back into the fence. The ref separates the fighters to restart the action, but Gant immediately drives "The Hooligan" right back into the fence where the fight stays for the remainder of the round. Not a ton of action in the first, but Gant decisively takes the round.

The second round starts with a pretty wild exchange, both fighters landing a few shots before "Samsonite" once again forces McGinnis up against the cage. In an effort to prevent more of what happened in the opening round, McGinnis scores a trip that puts Gant on his back. Landing in Gant's guard, McGinnis starts trying to work some ground and pound. Gant makes a solid attempt at a triangle, but McGinnis manages to shake it off. Both fighters work short shots, but it's McGinnis who does majority of the work from top position and grinds out the rest of the round there.

Opening bell of round three is met with a lot of action. Big flurries from both fighters start to get the crowd worked up. Gant is visibly bothered by an apparent eye poke, it takes referee Ken Sparks a few moments to notice, but once he does, he puts a stop to the action. The cageside doctor steps in to take a look and gives the ok for the action to continue. As the fight restarts, Gant starts working his jab and is clearly loading up his right hand for something big. He rips off a big overhand right, but to no avail. McGinnis saw it coming and defended it, but put him on his heels enough that Gant managed to put him against the cage again. McGinnis reverses the position and locks in a Thai clinch and starts firing off some effective knees. Hoping to leave the judges with little doubt of who won the decisive final round, McGinnis takes Gant down and lands in side control where he lands a few shots from the top before the final bell.

All three judges score the fight 29-28 in favor of Buddy "The Hooligan" McGinnis.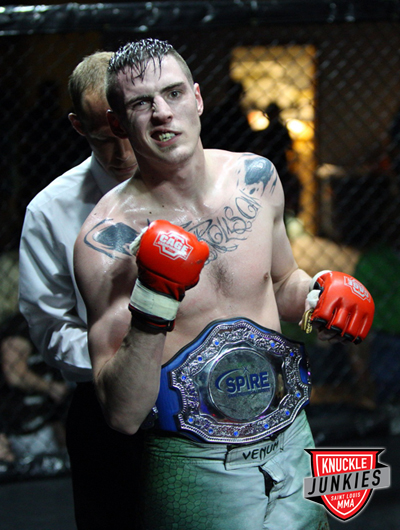 The first of the three title fights saw 205 pounders Brandese Powell and Denver Sells vying for the Spire Regional Light-Heavyweight belt.

The fight opens with Sells showcasing his decisive reach advantage. Winning most of the exchanges, Sells leaves Powell reeling and even walking away with his back turned. Powell appears to be calm and unaffected, but is taking a lot of damage. Powell fires back with a thunderous overhand right, but Sells shakes it off and continues to do most of the damage in this stand up battle. Sells handily wins the first round.

Round two starts with Powell pushing the pace, bull-dogging Sells into the cage and throwing some big shots. Sells returns the favor, throwing a barrage of shots that leave Powell turning his back and walking away again. With Powell seeming to not want to defend himself, Sells snaps off a vicious head kick. Referee Ken Sparks steps in to break up the action at 0:54 of the second round.

In what was a controversial scoring by the judges, Smith Pit fighter Colton Carmack pulled off a split decision victory over MCS fighter Fred Freeman. The scores were: 29-28 Freeman, 29-28 Carmack, and 30-27 Carmack.

Rising prospect Christian Santana dropped a unanimous decision to the streaking Matthew Nall.

In the most exciting display of action on the night, Integrity Fitness Center's Montrel James scored a TKO victory over Smith Pit fighter Kwade Nash. Nash Showed an insanely solid chin and a lion's heart, but Referee Ken Sparks Stepped in to stop that fight at 0:38 of the third round.

Berger MMA's Cody Winistoefer wins via armbar over New Age Warrior fighter Pete Saler.

Austin Blue and Greg Schneider put on a display of kickboxing for the crowd in the nights only K-1 bout. There was no winner since the contest was scheduled as an exhibition.

Look for Patrick Smith to put on another great show this summer as Cage Champs returns in July.

Photos courtesy of Sara Levin Photgraphy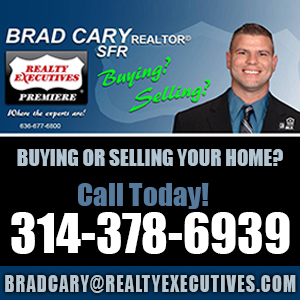 KCFA
| Sat, August 24th
Independence Event Center, Independence, MO
Shamrock FC: 322
| Fri, September 6th
River City Casino, St. Louis, MO
Sub 5
| Sat, September 21st
TBA
Nemesis Fighting Alliance
| Sat, October 5th
Casa Loma Ballroom, St. Louis, MO

Tweets about "KnuckleJunkies OR @knucklejunkies"