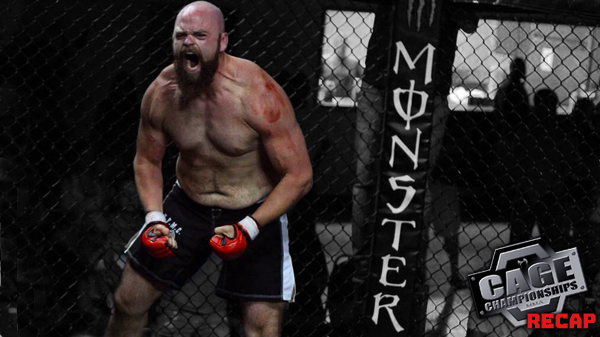 Cage Championships 48 - Recap
Nick Pohlmann wrapped up his heavyweight amateur career with the area's most prestigious title, the Spire Sanctioning Alliance State title.

Facing a familiar foe in Travis Edwards, Pohlmann quickly took the fight to the ground, bloodying Edwards in the process. From there it was all academic as Pohlmann landed punches from the mount before finally settling on an arm triangle that forced Edwards to tap.

After the fight, Pohlmann celebrated with a large contingent of fans from nearby Owensville. Pohlmann ans his coaches are looking towards a pro debut in September ending his amateur career at 8-1

Cody Winstoefer and Matthew Nall challenged for a Spire regional title at bantamweight. Winistoefer went at Nall early hitting a takedown and landing punches from the top. With Nall seemingly in all kinds of trouble, the scrappy kid from Salem landed an armbar from the bottom, ending the fight.

Nall continues to rack up the wins, his fifth in a row, as the level of competition rises.

Long time Cage Championship ring announcer Tony Biondo was honored in a ceremony prior to the final two fights. Biondo had been with Cage Champs since the early days and was honored by promoter Patrick Smith with a custom action figure bearing his likeness.

Fan favorite Denver Sells cruised to victory over Carl Jefferson. Jefferson from Geyston's Martial Arts Academy looked to take Sells down early, when he couldn't, things went south for Jefferson. Sells landed big punches before pushing Jefferson into the cage. Once the fight hit the floor, Sells ended in the mount. It only took a few punches from the top for referee Dwayne Bess to stop the fight.

Sells has notched six wins in a row, and is seemingly the best amateur middleweight in the region.

Dakota Bush looked more well rounded then the last time we saw him in the cage. Switching camps to the Smith Pit seems to really have improved Bush's technique. Facing Tae Kwon Do specialist Laree Hutchinson Bush looked to use all aspects of MMA. The two competitors seemed to be very evenly matched as this was the only fight of the night to go all three rounds. In the end Bush wins the unanimous decision.

Tyler Flores derailed the energetic Jason Figgemier. Figgemier came to the ring wearing a Joe Dirt wig, but once the bell sounded, it was all business. After a brief exchange Figgemier secured the takedown and worked from inside Flores' guard. Figgemier assaulted his opponent with hockey-style ground and pound, gripping the back of Flores' head and landing punches. Surviving the early storm Flores baited Figgemier into a bad spot locking on a triangle and finishing the fight.

Brandon Pierson from the Academy of Courage defeated Ryan Meynell in Meynell's MMA debut.

Josh Boyer got things started with a highlight reel headkick that sent Ryan Shelton to the mat. Boyer finished with punches to earn a first round TKO.

Cage Championships returns in September to Sullivan, MO.

Photo courtesy of Sara Levin Photography.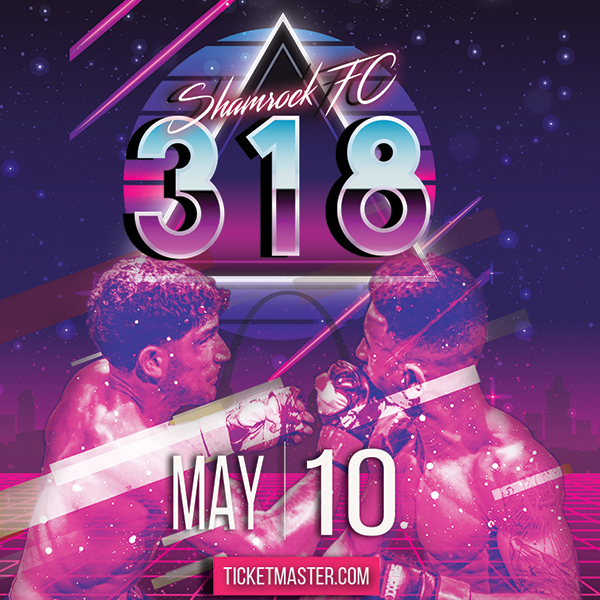 KCFA
| Sat, August 24th
Independence Event Center, Independence, MO
Shamrock FC: 322
| Fri, September 6th
River City Casino, St. Louis, MO
Sub 5
| Sat, September 21st
TBA
Nemesis Fighting Alliance
| Sat, October 5th
Casa Loma Ballroom, St. Louis, MO

Tweets about "KnuckleJunkies OR @knucklejunkies"