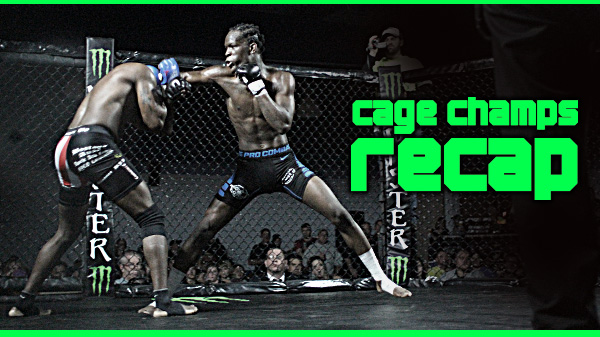 Cage Champs 40 - Recap
Chris 'Stump' Heatherly made quick, clean work of Sal Woods in the main event of Cage Championships 40 on Saturday.

Heatherly sank an unforgiving arm triangle choke to win by submission a mere 49 seconds into the fight. Heatherly was able to take Woods down from the clinch, ended up in side control and transitioned smoothly to the finishing choke.

In the end, Heatherly simply overwhelmed Woods and in doing so, silenced many critics. The victory improved Heatherly to 4-0 as a pro.

Check back Monday for interviews with Heatherly and co-main event winner JaVon Wright.

"Wolfman" Wright looked sharp in his win over cagy vet Jesse Thornton.

Wright, out of Disorderly Conduct, opened the fight by pushing Thornton against the cage and eventually worked in his underhooks. From there, Wright peppered Thornton's midsection with knees before Thornton eventually broke free. Wright gave chase and landed a nice right hand.

In round two, Wright worked more knees to the body before eventually taking Thornton down, taking his back and sinking in the winning submission.

Wright will be right back in action as he announced that he will be fighting at Fight Hard MMA's event at the Family Arena against former WEC champ Chase Beebe.

On the all-amateur undercard, Brandon Howard, out of Pat Smith's MMA, won a unanimous decision over Steve Barbee improving Howard to 6-0. Howard the #5 Spire Ranked bantamweight, continues to quietly climb up the rankings in a very crowded, talent-rich division.

Heavyweight Nic Pohlmann ran his record to 5-0 with a TKO win over Don Welker at 1:22 in the first.

Richie Fernow, out of Berger's MMA, won an unanimous decision over Kody Janish. Fernow is now 6-2, and has looked to rebound nicely from his loss against Charles Johnson in the summer.

Joe Roye looked impressive in his win over Brandon Aubuchon. In the second round, after Aubuchon landed some nice shots while in Roye's guard, Roye grabbed ahold of an arm and the 'Overland Assassin' wouldn't let go, securing a victory via an arm bar.

Montuelle Prater displayed powerful striking in his win over Chris Welch. Prater landed a big right hand in a scramble that wobbled Welch. Prater smelt blood in the water and pounded out the victory in 51 seconds.

Kevin Green, out of Berger's MMA, won a spilt decision over Bradley Wells.

In a K-1 bout Jason Spaw won in the third round via TKO over Bart Nelson.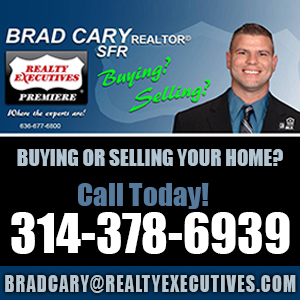 Shamrock FC: 317
| Sat, April 6th
Ameristar Casino, Kasnas City, MO
Nemesis Fighting Alliance
| Sat, April 13th
Casa Loma Ballroom, St. Louis, MO
Shamrock FC 318
| Fri, May 10th
River City Casino, St. Louis, MO
Shamrock FC 319
| Sat, June 8th
Ameristar Casino, Kansas City, MO

Tweets about "KnuckleJunkies OR @knucklejunkies"