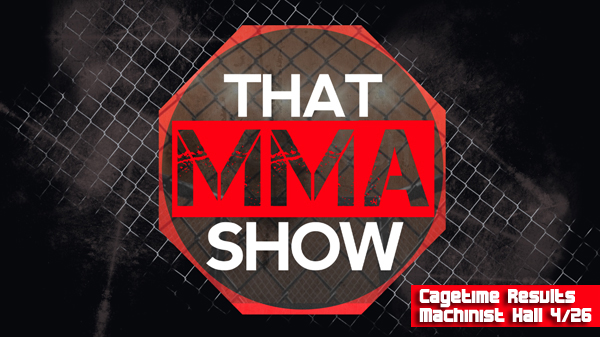 Cagetime Productions - Results
Cagetime Productions
Machinist Hall, Bridgeton, MO
April 26th

Adam Osmoe def Anthony Livingston, R2 TKO
Raymond Grey def Ryan Cox, Decision
Aaron Highfill def Roy David, R3 TKO
Jose Torres def Sheldon Smith, Decision
Matt Murphy def Jorge Jones, R1 TKO
David Cox def Ryan Dunn, R1 TKO
Matt Aldridge def Marcus Brown, R2 Sub (Strikes)
Drew Gigax def Kevin Surratt, R2 TKO
Josh Perkins def Len Coleman, R1 Sub (Key Lock)

Results provided by That MMA Show

That MMA Show is available device near you! We cover the best in local, regional, national, and international mixed martial arts action! From the local MMA promotion and fighters, to top contenders in the UFC! Listen live on Indioradio.com or via The Tunein and Radio Loyalty app, just search Indio Radio.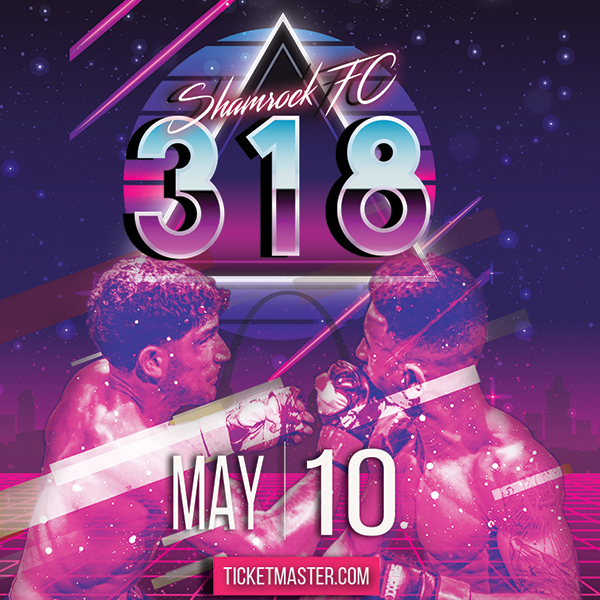 Shamrock FC: 317
| Sat, April 6th
Ameristar Casino, Kasnas City, MO
Nemesis Fighting Alliance
| Sat, April 13th
Casa Loma Ballroom, St. Louis, MO
Shamrock FC 318
| Fri, May 10th
River City Casino, St. Louis, MO
Shamrock FC 319
| Sat, June 8th
Ameristar Casino, Kansas City, MO

Tweets about "KnuckleJunkies OR @knucklejunkies"