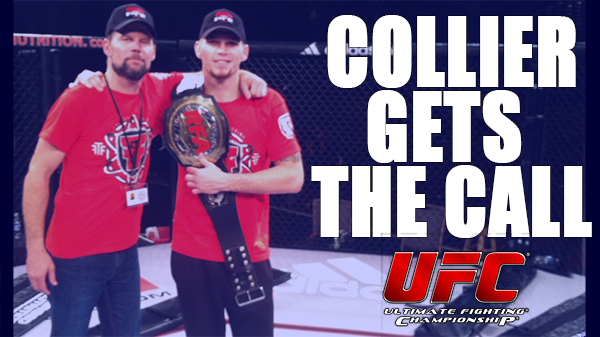 Collier Gets The Call
The RFA pipeline to the UFC continues to flow.

Fresh off his RFA middleweight title win on Oct. 10, Jake Collier is now tabbed the make his UFC debut.

It is being reported that Collier, a product of Cuba, will face Vitor Miranda. Miranda is 9-4 and was a finalist on "The Ultimate Fighter: Brazil 3"

Collier becomes the third St. Louis-area fighter to make their UFC debut in 2014, joining featherweight Alex White and welterweight Chris Heatherly.
Collier and Miranda will square off at UFC Fight Night 58, which takes place Dec. 20 at Jose Correa Arena in Barueri, Sao Paulo, Brazil.

Collier (8-1) started off his career 3-0 before losing via submission to Kelvin Tiller. He got the momentum going again that included an impressive win over Culley Butterfield (13-4). He finished Quartus Stitt with a guillotine before getting another submission win over Gabriel Checco to win the RFA title.

To read our latest interview with Collier, prior to his RFA title win, click here.