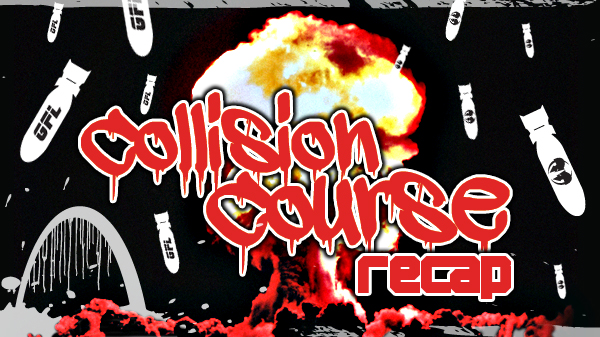 Collision Course - Recap
Gateway Fight League and Proving Grounds Fight League presented Collision Course on July 21, 2012 at the St. Louis Sports Center. The card was full of amateur debut fights and some seasoned local amateurs. Here's the rundown:

Buddy McGinnis vs Hunter --- Main Event
In the first round Hunter held the top position but McGinnis was active from the bottom attacking extremities.

The second round was a reverse of the first with McGinnis holding top position the majority of the round. Both combatants demonstrated good ground skills reversing position and attacking in a variety of ways.

McGinnis held a dominant rear position in the third round earning him the round and the unanimous decision victory.

Gio Rubio vs Ronny Harper --- Co-Main Event
Harper got the fight started by rushing into Rubio forcing the match to the ground. What followed was a wild scrambling ground battle with dominant position switching multiple times. Harper secured a body triangle and locked in a rear naked choke midway through the first round.

John Baxter vs Chiavy Rith
Baxter roughed up Rith on the ground the majority of the first round. Baxter continued the ground and pound in the second softening Rith up for a standing guillotine choke at 1:58 of the second round.

Demitrius Blocker vs Scott Morgan DRAW
In this debut bout for both men Blocker was unprepared to battle and it cost him a point due to a mouth piece issue. In the first round Blocker scored points with solid strikes as Morgan struggled for take downs but couldn't capitalize on them. Morgan took the second round with solid ground and pound. Blocker started the third round timid not wanting to give up another take down. Blocker strikes did earn him the final round but couldn't finish Morgan. The fight ended in a Majority Draw.

Chris Eveland vs Robby Harper
Harper knocked Eveland down with strikes and pounded out the TKO victory at 1:47 of the first round.

Andrew Sanchez vs Greg Schneider
Schneider was able to secure take downs but couldn't inflict damage on the ground. Sanchez won the ground battle with a rear naked choke at 1:36 second round.

Kasey Tanner vs Charles Davey
A measured start from each. Tanner stunned Davey with a head kick. They grappled and Tanner ended the fight efficiently with a head triangle at 1:28 first round.

Nathan Deickman vs TJ Kasey
Both men came out swinging for the fences. Kasey connected clearly with shin to jaw ending the fight at 1:08 first round by KO.

Jake Alexander vs Dan Uhlenbrock
Alexander had the better strikes in the first round as Uhlenbrock wasn't able to generate offense from his take down. The second round was a possible 10-8 when Uhlenbrock secured full mount very early holding the position the entire round and raining punches. The third round was much the same as the second but was ended early with a referee stoppage due to strikes at 2:23.

Dustin Radick vs Billy Henderson
Radick demonstrated striking, ground and pound and submission skills in the 1:23 first round victory winning by guillotine choke.

Eric Keen vs Todd Mikel --- K-1
Enthusiastic start as neither fighter backed away and let the wild punches fly. This slug-fest went 3 rounds with a unanimous decision for Keen.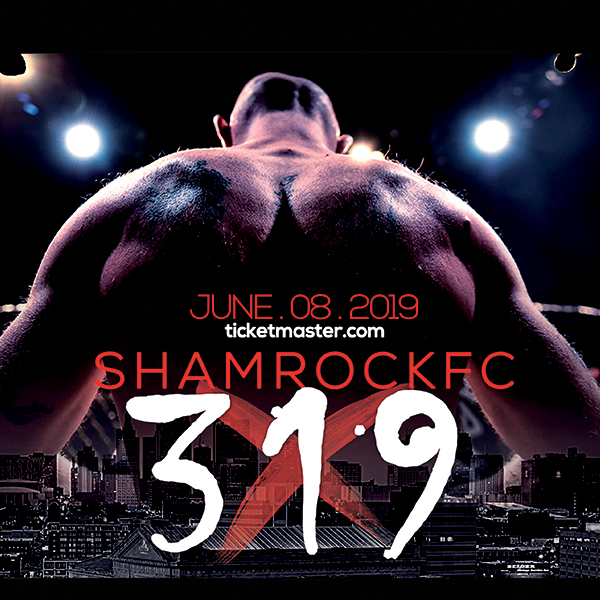 Shamrock FC: 317
| Sat, April 6th
Ameristar Casino, Kasnas City, MO
Nemesis Fighting Alliance
| Sat, April 13th
Casa Loma Ballroom, St. Louis, MO
Shamrock FC 318
| Fri, May 10th
River City Casino, St. Louis, MO
Shamrock FC 319
| Sat, June 8th
Ameristar Casino, Kansas City, MO

Tweets about "KnuckleJunkies OR @knucklejunkies"