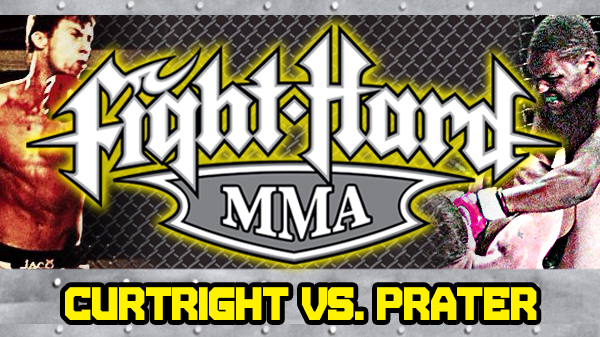 Curtright takes a step up versus Prater
Fight Hard MMA is set to fill up the St. Charles Family Arena once again.

On Saturday, the promotion that has seen such names as Josh Neer, Lance Benoist, Justin Lawerence, EJ Brooks, Josh Sampo, and Jesse Finney fight in its cage, returns for another round of action.

Things get started when the doors open at 5:30 with fights scheduled to begin 7 pm. Free tickets can be downloaded at fighthardmma.com.

The evening's main event features two of the region's top bantamweights, Ira Lukowsky against Damian Newman.

In the co-main event, Jeremiah Curtright and Montuelle Prater will clash at welterweight.

The 22-year-old Curtright is relatively new to the sport but has already tallied up several fights, standing at 6-4. The Valley Park native excelled in many athletic endeavors before eventually playing soccer at Meramec Community College.

Now training full time at the Academy of Courage, Curtright has logged three-a-days to prepare for this fight. This will be Curtright's third time fighting at the Family Arena. The young welterweight was able to earn his first fight just a couple of months into training.

"I look forward to coming out with a win," Curtright said.

Curtright is confident that if he can control the distance then that will be a building block to eventual success.

"He likes to throw hard but he doesn't set it up," Curtright said. "I'm going to let him throw because I can throw hard too."

Prater will turn 23 in a matter of weeks. He has normally fought at lightweight and has reached the finals of the Proving Grounds League 155-pound tournament.

Prater is the latest in a string of talented fighters from Cahokia. EJ Brooks, Rob Washington, and Chris Heatherly all hail from the same zip code and have put together impressive pro careers inside the cage.

Come September it will be three years that Prater has dedicated to the sport. He has a 12-8 record but has gone 4-0 so far in 2013.

Prater sees Saturday's show in front of a massive Fight Hard MMA crowd as an opportunity to bring new eyes and shine more light on his burgeoning career and the recently opened Cahokia MMA.

"This could help set the tone for my career," he said. "I wanted to test myself at a big show and I want to get as much exposure as possible."

With an affirmative check mark besides 'striking', Prater has also started drilling and training his ground attack relentlessly.

"I do so much BJJ and wrestling," he said. "It's always grappling."

Both fighters aren't afraid to trade and feel they can finish from their feet. Prater, has a pair of hands that are both electric and destructive.

"I could throw a combo and then get the takedown and then end it with ground and pound," Prater said. "I'd like to try something new. All my videos look the same."

Curtright's athleticism allows him to throw effective leg kicks but feels capable of sealing the deal from anywhere.

"If I want, I'll get the takedown and finish him that way," he said.