Devastating Darryl Cobb
Darryl Cobb last stepped into the cage in October, 2011.

The East St. Louis product is looking to get back on track when he is scheduled to fight Aug. 18 at Cage Championships 39 in Sullivan. But according to Cobb, the fight might not go down as planned. Watch the complete interview for details.

Cobb, who has fought under the bright lights of Strikeforce and Bellator, will face a talented newcomer in Andrew Sanchez. Sanchez made his pro debut in June under the Cage Championships banner.

Cobb, whose home base is Andre's MMA, will be looking to snap a three-fight losing streak. Cobb started his pro career with a 5-1 start.

The pro card for the August 18 show is as follows:
Brandon Johnson (0-1) vs. Adam Meredeth (0-0) at 170
Nick Dioneda (0-0) vs. Brian Mason (0-0) at 140
Sean Huffman (20-18) vs. Chris Heatherly (2-0) at 170
Darryl Cobb (6-4) vs. Andrew Sanchez (1-0) at 185
Wolfman Wright (2-0) vs. Alex White (2-0) at 145

For more information, including tickets, head over to cagechamps.com.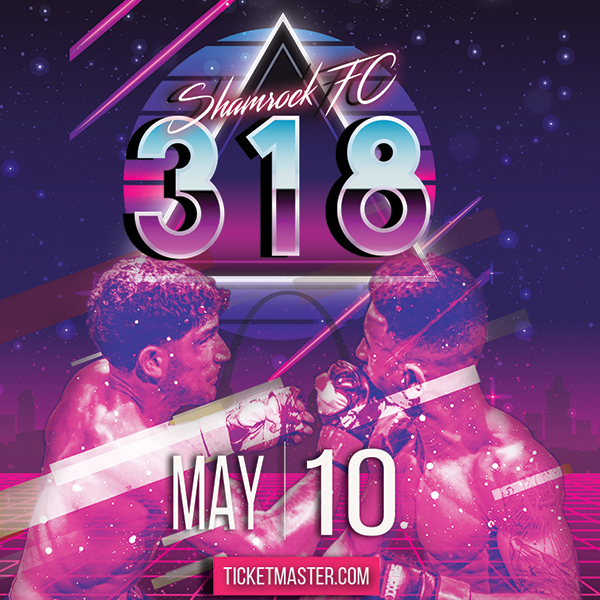 Shamrock FC: 317
| Sat, April 6th
Ameristar Casino, Kasnas City, MO
Nemesis Fighting Alliance
| Sat, April 13th
Casa Loma Ballroom, St. Louis, MO
Shamrock FC 318
| Fri, May 10th
River City Casino, St. Louis, MO
Shamrock FC 319
| Sat, June 8th
Ameristar Casino, Kansas City, MO

Tweets about "KnuckleJunkies OR @knucklejunkies"