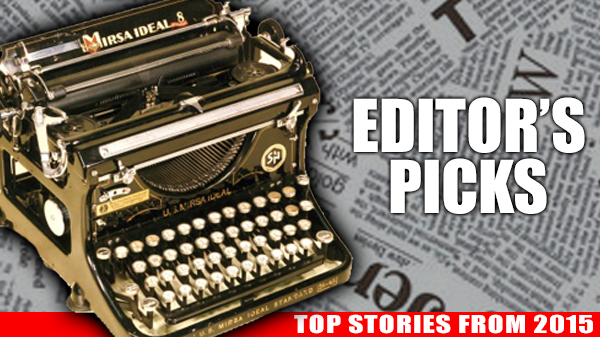 Editor's Picks - Top Stories from 2015
Words.

That's what we do here.

Well that and photos, videos, and some cool graphics every now and then.

But words is where we hang our hat.

We've strung a lot of them together from January to December, sometimes misspelled, misconstrued, or misinformed but hey, shit happens when you party naked without a helmet. Fight week previews, fight night coverage (37 of those bad boys. Yeah? 37), feature stories and breaking news.

Are these the most important or most clicked on of the year? Not by a long shot. If clicks and 'likes' were the carrot at the end of the stick we would shoot videos of Chris Heatherly shadowboxing every week and break Facebook.

Different stories mean different things to different people. So here are my fab five, with a few honorable mentions at the bottom, in chronological order. Fun, unique, informative and a little insightful.


The Wrap Game: The Cutmen of St. Louis - The St. Louis fight scene, and most importantly the fighters, are fortunate to have this crew working their corners. From prime time to the all-ammy showcases, get a peak into their night.

Tape, gauze, and scissors is all you need to wrap hands, but when you venture into the messy work of stopping cuts, the list of requirements you need rapidly grows. Water, ice, towels, Vaseline, cold compress, coagulates, and q-tips are just a few. Veteran cutmen will strap all these items to their body like an EMT, ready to rush in between rounds and attend to any kind of wound....Read more HERE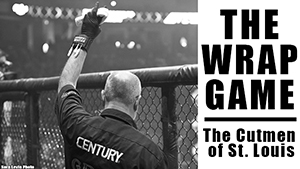 Poston's Pledge - Kansas City's Aaron Poston donated all the money from his Shamrock FC: Clash purse to Ruby Wasmer, the young daughter of his Muay Thai coach who needs a major heart surgery in early 2016. Poston has done this act of goodwill in previous and again in future fights.

"I make enough money with teaching," Poston said. "It's not over the top but I get by just fine. There are others out there who need the money more than I do. I am just in a unique position where I can earn some extra money and help out others."...Read more HERE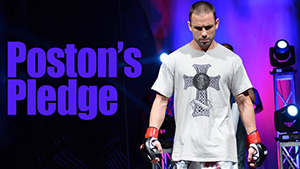 Rickson visits Team Vaghi: What do you call him? The GOAT? On a list of the baddest dudes who have ever walked the planet, Rickson Gracie is somewhere on your first five fingers. The man himself was in St. Louis for his only seminar of the year held at his long-time student and confidant Rodrigo Vaghi's Team Vaghi Brazilian Jiu-Jitsu. And if that ain't cool enough, the lead singer from Tool was there too.

The emphasis of Gracie's nearly three and a half hour seminar was self-defense and the practical application of jiu-jitsu in your daily life. Leverage, connection, and practicalness was woven into every technique throughout the seminar.... "Part of the community is using a diluted jiu-jitsu because they focus more on jiu-jitsu competition." Gracie said...Read more HERE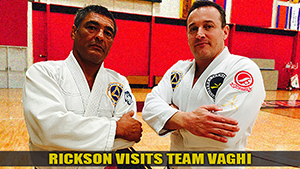 Steve Smith 1969-2015 - Rumble Time Promotions President Steve Smith passed away suddenly this year. Blake Fischer, Deandre Latimore, and Ken Porter all spoke about the impact Smith had on their lives professionally and personally.

Rumble Time will move on but there will be no mistaking the void ... "It will certainly feel different with Steve not here," Fischer said. "Eventually, we will move past the mourning and into a new beginning. There are a lot of people here who want to be certain that Rumble Time lives on. We want to do his legacy proud and show that his creation meant something."...Read more HERE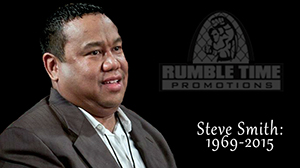 A Different Kind of Fight AJ Siscoe's journey from pro debut to being diagnose with Hodgkins Lymphoma was a harrowing ride. He shared it with KJ in November.

In a nine-month span, he competed in the fight capital of the world, then made his pro MMA debut, and followed that with a part in one the biggest cards St. Louis has hosted in years. And during that time, a frighting mass was there inside of him, latched onto a lung, feeding off this young fighter with a head full of dreams. Cancer just doesn't care..Read more HERE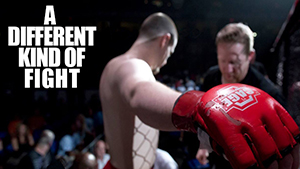 Honorable mentions

Quinton O'Brien: Watch what your say at the water cooler. Here's an office drone who can kick your face off. Read about O'Brien's career both inside and outside the ring as he prepares for his Glory World Series debut:HERE

Two bad ass sum bitches; the Bash Brothers. Read about training partners Jake Collier and Andrew Sanchez as they pursue their careers on the national stage: HERE

National MMA returns to St. Louis. Read about Scott Coker's return to St. Louis with a nationally broadcast Bellator MMA on Spike TV here:HERE

What do you think? Did we leave one out, leave us a comment below and sound off.