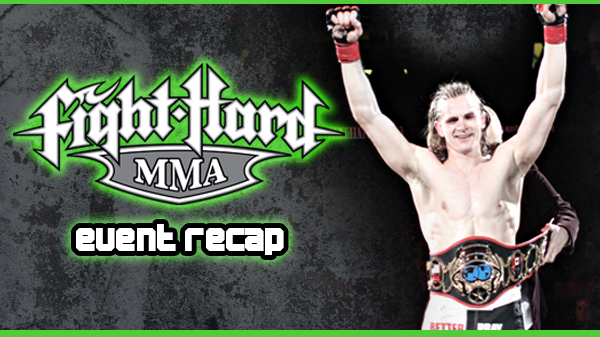 Fight Hard Event Recap - January 19th
Freeman gets decision over Washington
Zach Freeman and Rob Washington rattled the rafters and sent a packed Family Arena home fulfilled Saturday night.

The two lightweights made a near-perfect blend of tenaciousness and talent, resiliency and knack.
Freeman remained undefeated and won a three-round 30-27 unanimous decision, earning the first-ever Fight Hard MMA lightweight championship. His thunderous slam of Washington near the end of the third-round bell put an emphatic stamp on his achievement.

While all three rounds went to Freeman (7-0), all were close and loaded with action.

"My head is extremely sore," Freeman joked afterward. "I need to keep my hands up."

Washington dropped to 15-7 with the loss.

"I'm really disappointed," Washington said. "He was stronger and really executed his takedowns."

For video interviews with Freeman, Washington, and more, check back on Monday.

Early in the fight, Freeman was effective in the clinch, landing some solid knees. It was an attack he would revisit often during the fight.

But Washington came back with some crisp, powerful shots underneath and landed some hooks to the body. Freeman continued to land knees, though not always flush, and even dropped a few knees at one point while in side control.

Washington got things back to the feet before Freeman charged in and landed a flurry of strikes.
Washington took a ton of punishment up against the cage but squirted free once again. On the ensuing scramble, Freeman had Washington in his guard and was working a submission as well as landed elbows as the round came to a close.

Freeman started the second round with a takedown and landed in side control where he was able to fire off some effective strikes.

Washington got things back up and took advantage of Freeman's lax hand defense and split Freeman open just over the left eye.

But the powerful puncher from East St. Louis couldn't capitalize as he followed with a weak takedown attempt that Freeman transitioned to pounding away while in Washington's guard. Freeman ended the round with a takedown and some elbows.

Washington answered the third a swollen eye and Freeman had a cut that needed stitches later.
Washington started the third round with some crisp boxing as Freeman ate some shots. Washington was able to keep good separation during the early portion of the round before Freeman aggressively closed the distance, put Washington on his back and was raining punches.

Washington was good a creating scramble opportunities all night and once again got to his feet. But Freeman chased him down and finished the night off with a powerful double-leg to secure the win.

In the only other pro bout on the card, Owen Evinger won in the first round via submission over Dustin Hill. The victory snapped a three-fight losing streak for Evinger.

Submissions ruled the night in the eight-fight amateur undercard.

C.J. Hunter pulled off a slick arm bar to defeat Jeradon Brown in the first round. Brian Graves won with a rear naked choke over Jeremiah Curtright. At lightweight, Ian Butler won a unanimous decision over Dan Busch.

After nearly finishing it in the first, Tyler Kennedy earned the TKO over Clinton Kauble in the second round.

Katy Hayler used the toughness gained from many nights at the Roller Derby to eek out a decision win over Britt Wilson.

Daniel Baynton tapped out Brian Farrell in the second round and Zach Lowe and Rich Burts also got early wins.

Fight Hard MMA looks to return to the Family Arena in July.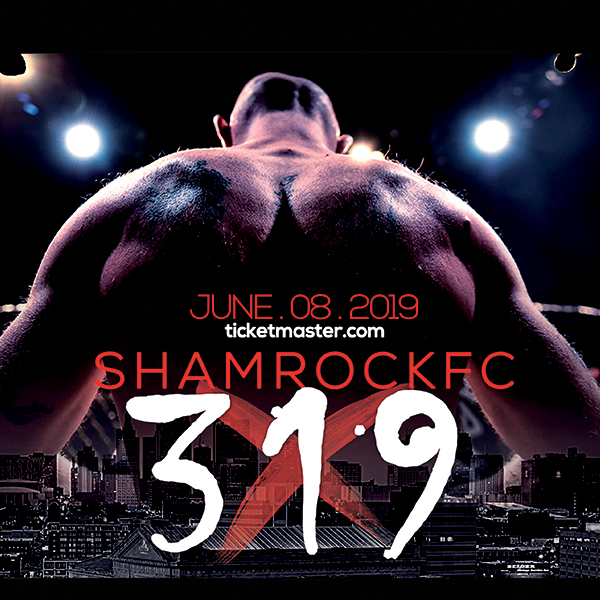 Nemesis Fighting Alliance
| Sat, August 17th
Casa Loma Ballroom, St. Louis, MO
KCFA
| Sat, August 24th
Independence Event Center, Independence, MO
Shamrock FC: 322
| Fri, September 6th
River City Casino, St. Louis, MO
Sub 5
| Sat, September 21st
TBA

Tweets about "KnuckleJunkies OR @knucklejunkies"