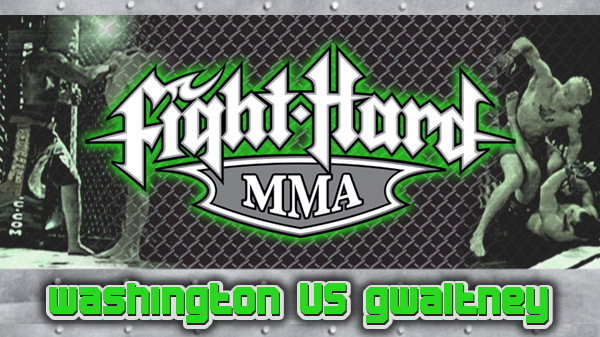 Fight Hard: Gwaltney vs Washington
Rob Washington and Lucas Gwaltney have heard it plenty.

For Washington, the knock on him is he's "just" a wrestler.

For Gwaltney, it's that he's the small-town guy who's a careless striker.
Both are eager to show Saturday night that they not just simple assessments.

Washington and Gwaltney will meet in a lightweight bout as the co-main event when Fight Hard MMA returns to the Family Arena. The two veteran pros (they have a combined 60-plus trips to cage) will surely put on a fight more intricate than just grappler vs. striker.

The fight will also have title implications. The winner advances to January's main event to take on "The Altar Boy" Zach Freeman for a chance at becoming Fight Hard's first-ever Lightweight Champion.

Washington goes into the fight feeling as healthy, strong, and explosive as he has all year. Being injury-free is going to allow him to be relaxed and dangerous.

"I am going to be myself," Washington said. "I'm going to be diverse. I may punch him in the face, shoot a takedown, or jump a triangle. This not going to be kickboxing, it'll be a MMA fight."

Gwaltney has a significant height advantage and Washington can create the most damage if he gets inside Gwaltney's range.

"He's going to do whatever it takes to get to his feet," Washington said.

Washington (14-6), out of East St. Louis, started his career winning nine-of-10, gaining national attention from the Edmonton, Alberta-based Maximum Fighting Championship.

This will be his third fight for the Fight Hard promotion, successful in his previous two fights. Washington has strong wrestling background but also has deceptively heavy hands as evident by his eight TKOs.

The Finney's MMA fighter says he has a newfound focus toward the sport.

"I have found a more peaceful approach," he said.

In a profile we published earlier this year, we learned Washington's athletic career started as a wrestler in high school. He went on to grapple for three years while in the United State Navy. While stationed in Guam, Washington began his mixed martial arts training. He jumped right into the fire, snagging pro fights in places like of Singapore, Taiwan, Japan, and Guam.

The father of three young sons, he is currently going to Lindenwood full-time, studying criminal justice. He was a Naval military police officer during his time serving. This will be his fifth fight of the year.

Gwaltney has become a favorite for Fight Hard promotion and it's easy to see why. Whether it was his bullet-biting performance against Abel Trujillo where he battled for three bloody rounds or the quick stoppage of Dustin Center, Gwaltney usually creates fireworks whenever he steps into the cage.

As far as Saturday against Washington, the key will be keeping it on his feet.

"I think I'm going to stay away and point fight with him," Gwaltney said. "I'll pick my opportunities and stuff the shot if I can. I'm just want to get my cardio going and discourage him. I want to take his heart away and my heart will overcome his."

Gwaltney credits his ground-game to four years of high school wrestling and as far as jiu-jitsu?

"It's here or there," he said. "I keep practicing it all of the time. I try to add threats but I'm always looking for the KO, looking to excite the crowd."

Gwaltney runs his own gym 2StrongMMA, where he works with amateur fighters. He has two young daughters and his chest swells with pride when talking about representing his little town of Streator, IL, a town 13,000.

"I don't get the luxury of training with the pros that this guy does every day but I'm fortunate to keep coming down here and beating these pros day in day out," he said. "I've won my last five out of six. I'm looking to go forward. I've knocked out guys from the Ultimate Fighter and the UFC and have done good with those guys. I'm looking for my shot."

Gwaltney has spent time at 185 and 170, but more than half of his fights have been at light weight.

"I used to get pounded on at 185 and 170," he said. "I hate cutting weight. I hate taking my food and drinks away but I've found my calling. I don't feel like such a small guy down here."

Gwaltney reports his record as 24-17-3.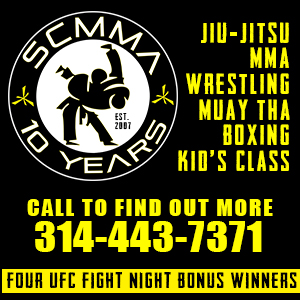 Shamrock FC: 317
| Sat, April 6th
Ameristar Casino, Kasnas City, MO
Nemesis Fighting Alliance
| Sat, April 13th
Casa Loma Ballroom, St. Louis, MO
Shamrock FC 318
| Fri, May 10th
River City Casino, St. Louis, MO
Shamrock FC 319
| Sat, June 8th
Ameristar Casino, Kansas City, MO

Tweets about "KnuckleJunkies OR @knucklejunkies"