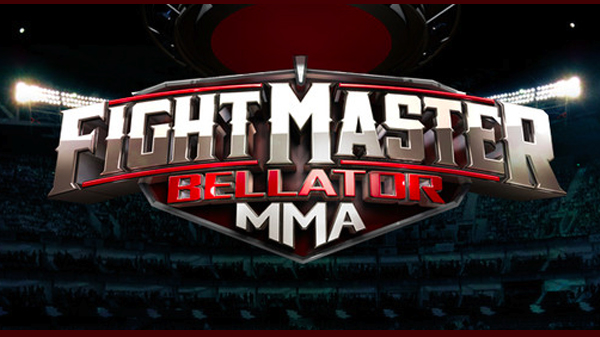 Fight Master Preview with Darryl Cobb
Darryl Cobb is ready for his close-up.

The 32-year-old is a veteran of the St. Louis fight scene but on Wednesday night he will be branching out.

Bellator debuts the first season of its highly-anticipated reality show, "Fight Master: Bellator MMA."

The show features 32 welterweights attempting to land a spot in an upcoming tournament, with the winner taking a guaranteed $100,000. Coaching the show is UFC Hall of Famer Randy Couture, trainer Greg Jackson, former UFC light heavyweight champion Frank Shamrock, and former Bellator featherweight champion Joe Warren.

The new series begins Wednesday on Spike TV and culminates with a live finale slated for Sept. 7.

Cobb has fought twice for Bellator and he was fortunate enough that he didn't even have to try out for the show. After his fight with Bert Cooper in November, 2012 he was given an automatic invite.

While the idea of up and coming pro fighters trying to earn their big break may sound awfully familiar to the UFC's Ultimate Fighter, that isn't necessarily so.

"The whole concept is different," Cobb said. "It's a tournament, it has four coaches; the coaches alone have people's eyes wide open."

Of course Cobb has to be tight-lipped about what happens on the show, but he will say that fight fans won't be disappointed.

"Be ready for fireworks," he said. "We banged for real. One thing you can always say about Bellator fighters is that they're hungry. It's rare to see a boring fight in Bellator."

Once on set, Cobb said the group fighters were more focused on the tasks at hand rather than hamming it up for the cameras.

"Everybody was cool. We had a job to do," he said. "There was no b.s. It was interesting. I knew quite a few of the guys because I bumped into them before and some I trained with out in California."

Notable cast members include Strikeforce and UFC veteran Joe Riggs, five-time Bellator competitor Chris Lozano and ex-Legacy Fighting Championships welterweight titlist Mike Bronzoulis.

Bertram van Munster and Elise Doganieri are well-known Emmy-award-winning producers with "The Amazing Race" and are the brains behind "Fight Master."

"They're veterans who have had a lot of success in this particular field," Cobb said. "Plus Spike is the one who started the Ultimate Fighter so they're out to top what they started."

This isn't Cobb's first foray into reality television. He was also on 2008's Iron Ring. Airing on BET, Iron Ring fighters were selected onto teams representing five different weight classes :heavyweight, middleweight, and lightweight (which the show contested at 170 instead of 155). Each team had a celebrity owner and MMA coach who evaluated the try outs and selected contestants. Team owners included boxing champ Floyd Mayweather, and hip-hop artists Rick Ross, Ludacris, and Nelly whom Cobb was teamed up with.

For "Fight Master," Cobb will be hosting a viewing party tonight at the North County Hooters. He wanted to give a special thanks to Team Andre and Team Evo.