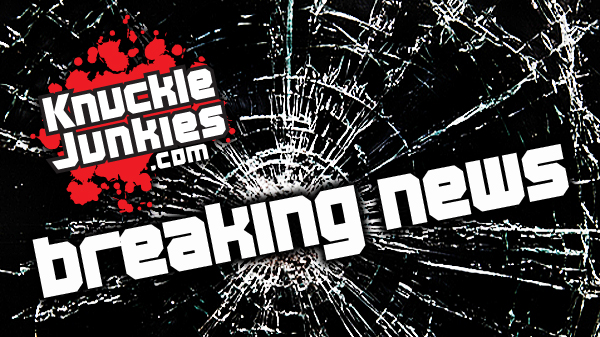 Fioravanti: Food poisoning causes withdraw
It looks like some tortuous Tex Mex proved to be the toughest opponent of the night.

A post weigh-in dinner at a well-known Mexican restaurant was the reason behind Luigi Fioravanti withdrawal from last night's main event. The veteran welterweight suffered from a serious bout of food poisoning which forced cancellation of his scheduled fight.

Fioravanti was slated to take on upstart Chris Heatherly in a highly-anticipated bout. Promoter Jim Jenkins informed the crowd prior to the night's co-main event that Fioravanti would be unable to fight due to illness and was taken to the hospital in an ambulance.

Fioravanti weighed in at 168.8 for the welterweight bout and was particularly perturbed that Heatherly failed to make weight for the event. Heatherly eventually weighed in at 172 and had agreed to forfeit 25-percent of his purse.

"To clear things up, the weight cut was one of my easiest and I was training my ass off," Fioravanti said. "I felt better than I have in awhile and was ready for a war with Chris. After the weigh in, I felt great."

"The next day I couldn't hold any food down and was nauseous but that would not deter me from the fight. In the locker room at the venue, I was still puking and thinking 'What the hell?' I ended up passing out in the back. After that I headed to the VA medical center emergency room to get some tests done. The doctors at the VA told me I had food poisoning and that had lead to me being dehydrated as well. I still have to get tests done this week to determine that my health is up to par. So, for all the rumors going around that are not true there is the reason why I didn't fight. At this stage of my career and life I need to have my health as a priority. I hope to be able to fight Chris in September at the next MMASF show."

Fioravanti expressed immediate apologies to all those involved in MMASF Journey to the Top 2.

"First, I want to apologize to the fans and friends that came out to watch Chris and I fight," he said. "I really wanted to fight but the doctors, the commission, and my corner advised me against it. Secondly, I want to apologize to MMA Sport Federation, Jim Jenkins, and my sponsors for not being able to fight. Third, I want to apologize to Chris Heatherly. I know he is a talented fighter and put in a hard camp for this fight."

Read the wrap-up of last night's fights, click here.