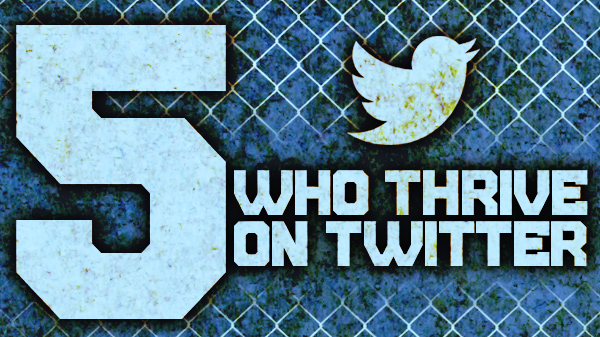 Five Who Thrive on Twitter
Twitter.

Some love it, some loathe it, and others could give a rip.

In the cyberworld of a mixed martial artist, it can be another tool in the belt. It's an efficient way to reach out to fans, thank sponsors, and if you're the type, call out other fighters. To the reticent it's just another notch on an already filled to-do list.

While some of St. Louis' pro fighters have embraced Twitter, others have turned their back either completely or haven't found it worth the effort to stray away from Facebook.

Few in the mainstream sports have embraced Twitter like the UFC. For a short time, the organization had an incentive campaign were it passed out twelve bonuses per quarter rewarding creative and successful uses of Twitter. Through the power of suggestion, the UFC tells up-and-coming prospects to build their twitter following. Like reps in a set of exercises, MMA managers often encourage their clients/fighters to tweet more with daily goals.

Below are a selection of area pros who have not only embraced Twitter but flourish at it. If you're not following anyone on this lineup, get on it

Marc Goedeker (@Oh_My_GODeker)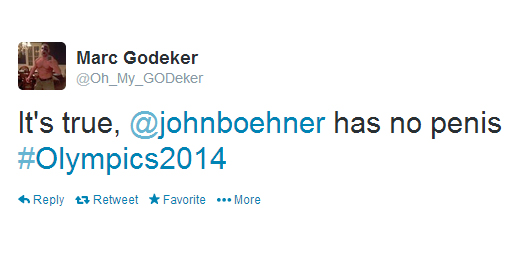 Twitter bio: "Conductor of The Swole Train. Strength & Conditioning Trainer for athletes of all ages @PowerPlayPuck Strength & Conditioning Coach for @STCChill"

Ruthless, sardonic, hilarious, and witty.

No one is off limits and there are no boundaries. Oprah, the Speaker of the Senate, Goedeker could care less and he's definitely putting an "@" in the right spots so that his observations will go through the right channels. You can amusingly pity the workout partner who gets blasted with the most creative meme's out there.

Maybe's its Goedeker experience in pro wrestling is where some of the bravado comes from. He's prolific as well, having churned out over 13,000 tweets to an entertained 1,500-plus followers.


EJ Brooks (@ejizzle149 )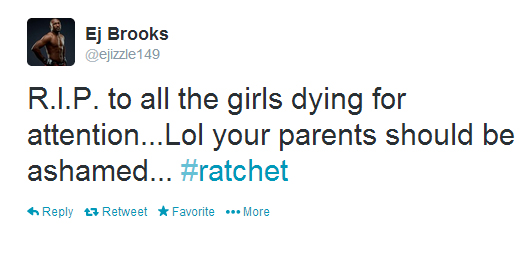 Twitter bio: "I love me some me!!..Mr. Slam&Slay. Current Stand out lightweight MMA fighter"

A young pro athlete, with a steady job as a teacher and coach along with the moniker of "Pretty Boy." It's a safe bet EJ Brooks has more fun than you and you get a taste of that, warts and all. The former Bellator and current RFA lightweight churns out the updates, especially on the weekends. Sure, you get the occasional workout/training status', whether it's with UFC Hall of Famer Matt Hughes or bouncing around the St. Louis area. Brooks is 7-2 but his most interesting matchups, at least on Twitter, are with the opposite sex.


Ashley Cummins (@SmashleyMMA)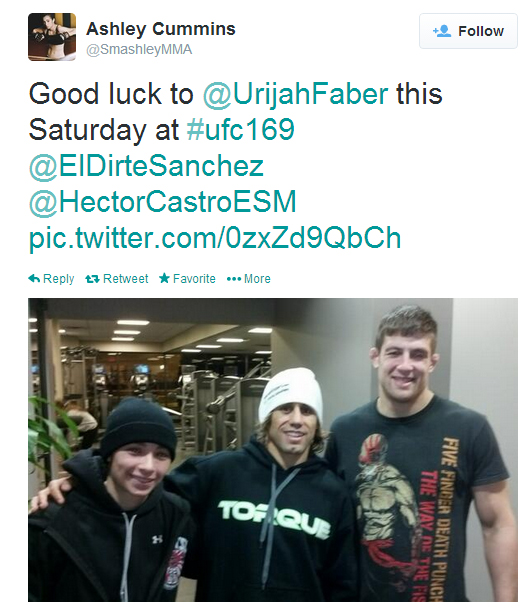 Twitter bio: "Pro Mixed Martial Arts Fighter| Police Officer| Animal Rescuer"

A high-level pro fighter, a St. Louis County police officer, and an animal rescuer and enthusiast. Cummins has plenty of interesting trinkets orbiting in and around her life.

Between the ins-and-outs of training at Fit or Fight/Berger's MMA, Cummins tweets range from the topical to her observations while on the mean streets of St. Louis.

"Smashley" has amassed a large audience with over 4,000 followers.


Alp Ozkilic (@alpozkilicmma)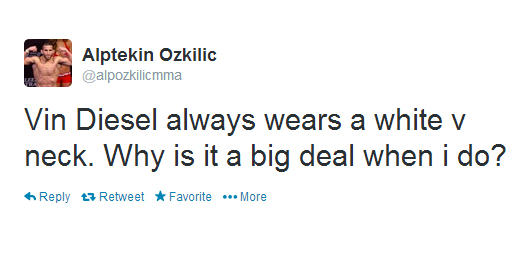 Twitter bio:Twitter bio:Twitter bio: "Professional mix martial artist (9-2), 2XAll American wrestler, greco roman national champ, newest flyweight, full of turkish pride. I am the turkish deligt"

The UFC flyweight and St. Charles MMA product has picked up the pace in not only his fight career, two UFC appearances in the matter of 32 days from December to January, but also his online presence.

You'd be hard-pressed to find anyone in St. Louis who logs in the number of workouts - not just week in and week out but month in and month out - as Ozkilic and its there for the record on his twitter feed.

Ozkilic is nearing 1,000 followers and his dry sense of humor often pokes through. The best part of reading Alp's tweets is doing so in his Turkish accent.


Tyron Woodley (@Twooodley)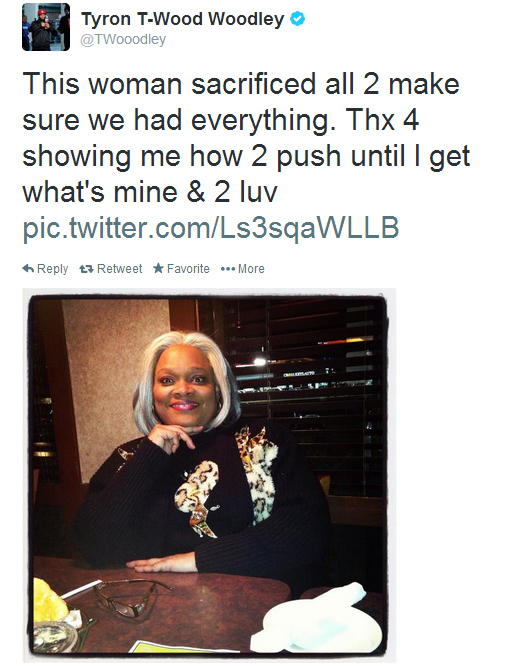 Twitter bio: "The New School Ninja with futuristic skills and next Champ. The Chosen One. TyronWoodley.com"

Cue the megaphone, "Young fighters. Here's your blueprint."

If you're one of Woodley's many sponsors, you definitely feel the love. Where Woodley separates himself from the bland, robotic: "I would like to thanks my sponsors:…"he creatively incorporates them into his day-to-day life. If he's taking his kids to school, or just finished a workout, he'll not only give a shout-out but will include a photo of him using the product along with it.

Woodley is at his best when live-tweeting during UFC bouts. On two different occasions, Woodley has taken over the controls of the UFC's Twitter account during a big pay-per-view card and didn't shy away from throwing and landing a few jabs with the keyboard warriors.

Woodley has nearly 31,000 followers and will certainly blow through that mark as we near closer to UFC 171 on in March, when he faces Carlos Condit.