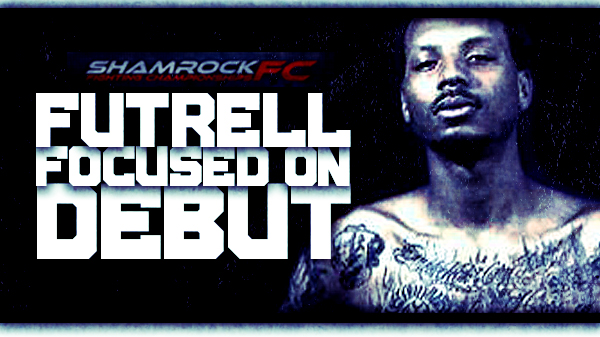 Futrell Focused on Debut
Scott Futrell is back to full strength.

After an eight-day stint in the hospital delayed his scheduled pro debut, Futrell returns to the cage and, according to him, is better than ever.

Futrell makes his pro debut on Saturday at Shamrock Fighting Championships: Demolition at the Lumiere Place Casino. Futrell is such a highly-touted prospect that his bout with Joel Blair will be the evening's co-main event.

"This could easily be Fight of the Night if not Fight of the Year," Shamrock FC's Rob Donaker said. "Joel comes to fight and they match-up well. Neither is much on wrestling and both of them are unorthodox strikers."

After not having fought in nearly two years, Blair came to the River City Casino in December and went three rounds with Jake Buehler, who Futrell was originally supposed to face. While Buehler looked to be close to finishing the fight, Blair hung in there and eventually won a decision. A few weeks later it was voted Fight of the Year by fans of Shamrock FC.

The 22-year-old Futrell, out of Modern Combat Systems, stands 6-foot-4. His height combined with his athleticism makes him a tough out for most in the 170-pound division. Aside from a loss to area powerhouse Aaron Highfill, Futrell had a stellar 2013 earning wins over Jesse Farmer, Clay Mitchell, Travis Courter, and Chris Harris.

"Scott is just exciting," Donaker said. "He went three rounds with Highfill and dropped him twice. No one has done that. Scott won't quit. This fight will be worth the ticket money alone."

Futrell learned through his days in the hospital that it was time to curb his lifestyle.

Gone are the fried and fatty foods and in come the earth-grown nutrients.

"A lot of my (health) problems came from my diet," he said. "I see it as a positive and its motivation to continue my career. It's a lot more baked foods for me. I've noticed a difference. I'm walking around at a lighter weight, I have no pain and I'm stronger than I ever was."

Futrell respects Blair and knows he is a game opponent, but "The General" fully believes that he has too much of everything to come away with anything other than the victory.

"He's a tough guy who likes to come forward but it will be hard for him to keep up with my pace," Futrell said. "I'm feeling confident and excited. I'm looking forward to showcasing my skills against a good opponent in front of a great crowd. It will be a good win for me."

He may have hit a pothole in the road but Futrell is focused and is steaming full bore ahead.

"Everything happens for a reason and I've had a few setbacks detour me but I can't wait to display what I've been working hard on," Futrell said.