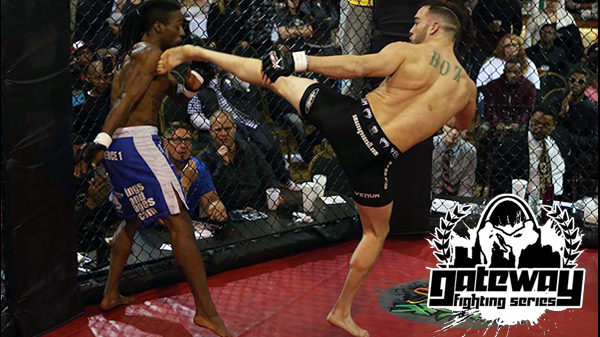 GFS 5: Warpath - Recap
Gateway Fighting Series pushed past some turbulence Friday to deliver it's first pro event entitled GFS: Warpath at the Heart of St. Charles.

With the original main event scrapped hours before the show due to legalities surrounding one of the fighters, Travis Draper slotted into the evening's finale.

Draper broke more of a sweat in his warm-up than he did inside the cage, facing an over-matched Johnathan Akers. Draper, out of St. Charles MMA, improved to 5-1 when Akers tapped to strikes early in the contest.

"He was backing up against the cage and was already tripping when I shot in a deep double," Draper said. "When I put him down he was just body-locked and squeezing as hard as he could. I started creating some space with an elbow and I could tell he was fatiguing."

Once Draper went into ground and pound mode, Akers was finished.

"I landed two hammerfists." Draper said. "The first one, his eyes rolled back a little bit and on the second one he was already tapping. It's kinda disappointing. He talked a lot of game and he didn't back it up. I trained really hard for this and I know trained more than I really needed to for him but it's my life."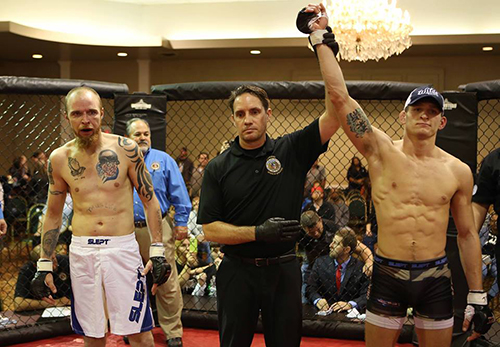 Draper walks away unscathed, eyeing his January 7 match-up with Fazlo Mulabitinovic.

"Luckily I'm injury free so January 7 here I come," Draper said. "It was a good warm up fight. The Fazlo fight excites me. It's motivation right there."

Controversy reigned in the co-main event. Fierce Taylor returned to St. Louis to face a re-surging Seth Basler. Basler landed a heavy punch that sent Taylor to the fence. Basler swarmed and put in a tight rear naked choke. When the referee checked Taylor, the former St. Louis amateur stand out gave an unseen thumbs up and the bout was called in Basler's favor.

Main card heavyweight Zach Gerullis found himself without an opponent less than 24 hours from weigh-in when his opponent also had a legal entanglement.

There were four amateur title bouts on the undercard, three of which were K1.

Mimi Kutzin led things of with a unanimous decision win over Chelsea Johnson. In a much-anticipated MMA bout, Kevin Roper needed just 17 seconds to get a TKO win over Brandon Karcher. Lorrie Thorpe scored a first round TKO victory over Nora Hamilton and Marcus Brownlee scored a last second KO in the first round over Johnny Cox.

In the first MMA bout of the night Joseph Williams was submitted by Ryan Dascenzo. Dascenzo locked up the arm bar victory in the second round.

An all-amateur K1 portion led off the card.

Danny Moriarty out of Watson Martial Arts won a unanimous decision over MCS's Richard Jones. Moriarty stayed tight and wore Jones down.

The long and lanky, Brandon Beatty won a unanimous decision over Christopher Peterson Jr. Beatty worked the punch/kick combinations effectively, and uses his reach to stay out of danger to cruise to a victory. Beatty out of the Wovles Den is one to watch.

Trevor Tinker scored an unanimous decision win over Malachi Cecil, Tinker was most technically sound and it showed throughout the three round encounter. The fight between heavyweights Nigel Haynes and Sam Stevenor was ruled a no-contest due to a low blow suffered by STevenor.

The always exciting and enigmatic Dillan Schreitter defeated Sebastian Grant by first round TKO. This fight was all Schreitter who ended the fight with a brutal knee to the gut early in the first.

Super heavyweight Vince Bantu won a unanimous decision over Jonathan Bradberry to kick the night off. Gateway Fighting Series returns with their newly renamed Challenger Series on Saturday, December 3rd.

Photos courtesy of Bob Barton Photography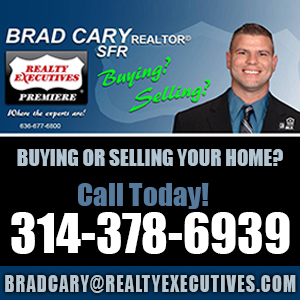 Nemesis Fighting Alliance
| Sat, October 5th
Casa Loma Ballroom, St. Louis, MO
Shamrock FC: 323
| Sat, October 12th
Ameristar Casino, Kansas City, MO
Shamrock FC: 324
| Fri, November 1st
River City Casino, St. Louis, MO

Tweets about "KnuckleJunkies OR @knucklejunkies"