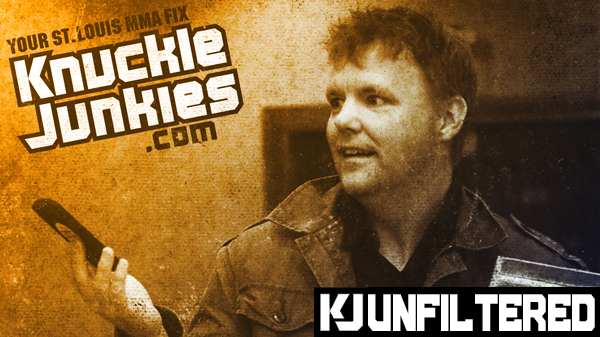 KJ: Unfiltered Episode 7 - EJ Brooks
St. Louis lightweight E.J. Brooks was all set to complete the power trio for Friday's RFA 13 in Lincoln, Neb.

Around a month out he was offered and accepted a bout with Zach Juusola, who fights out of Minnesota Fight Factory. Brooks would have joined local pros Andrew Sanchez and Chris Heatherly on the nationally televised main card. Juusola was to make his promotional debut at the event but an injury last week forced him to withdraw. Brooks was hoping to bounce back from a split decision loss to Johnny Case at RFA 10 in October. The Juusola-Brooks fight was scheduled to kick off the AXS TV-broadcast.

We corralled E.J. for a few minutes after a sparring session to prepare for Juusola. He was a little more irritable than his usual joking self, having just banged his leg and mulling the weight cut he was about to attack.

The St. Charles MMA stalwart talks candidly, as usual, about women's fighting, snapping a two-fight losing streak (after rattling off seven straight wins) and the bad rap he gets about cutting weight plus much more.



And remember, iTunes users can subscribe by clicking here. Each episode will be automatically downloaded to your device as soon as we upload them.