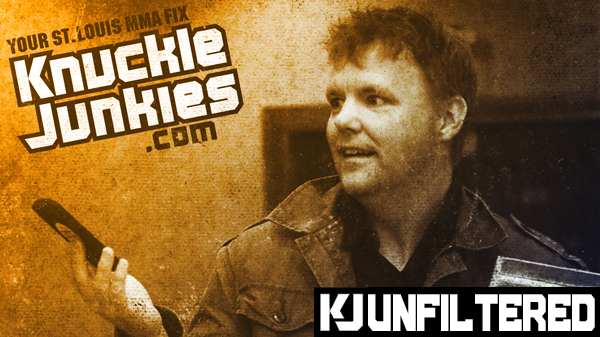 KJ: Unfiltered Episode 8 - JW Wright
Metamoris 3 goes down Saturday live on pay per view. Headlining the event will be a much-anticipated rematch between jiu-jitsu master Royler Gracie and controversial head of 10th Planet Jiu-Jitsu, Eddie Bravo.

Prior to main event there are five 20 minute bouts that pit the world's best grapplers against one another in submission only matches. Most jiu-jitsu tournaments and matches are based on a point system, but Metamoris has garnered fans by making submission only matches. This guarantees a likelihood of no stalling from the competitors as they attempt to submit their opponents. To find out more all the information you need about Metamoris 3, including how to watch come Saturday night, visit metamoris.com.

JW Wright, of Gracie Humaita, in St. Peters and also the organizer of the recent KOZEN tournaments, is Royler Gracie disciple, earning his black belt from the legend (as well as David Adiv). Wright has brought Gracie to the St. Louis area numerous times for seminars and classes.

We talk with Wright about Metamoris 3, his own jiu-jitsu path, BJJ in today's current MMA, and much more.



And remember, iTunes users can subscribe by clicking here. Each episode will be automatically downloaded to your device as soon as we upload them.