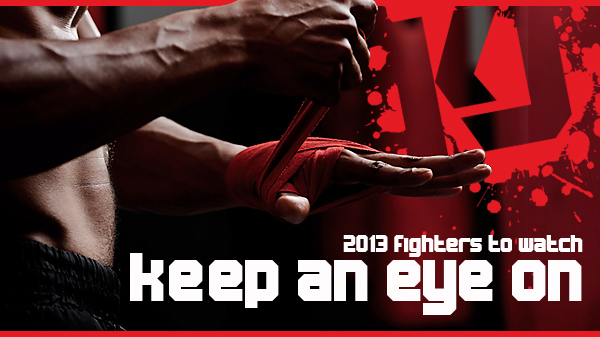 Keep an eye on
Eric Irvin's 2012 was humming along right nicely.

The Farmington-based lightweight won fights over Evan Rodriguez and Charon Spain in a matter of three months under the Rumble Time banner. Along the way came his first world ranking and a new partnership with Gorilla Management.

Then while putting in the day-to-day training for an upcoming fight, Irvin (6-2) fractured a rib in early October had to pull out.

"It was hard," he said. "I was trying to string together some wins and make something happen."

He returned to work about two weeks ago and there is a good chance that Irvin will get back on the horse soon with a high-profile fight against a known veteran.

Regardless if that happens, the Destruction MMA product expects 2013 to be chalked full.

"I'm ready," Irvin said. "This will be my year to buckle down. I want to be ready at the drop of a hat whenever a big opportunity arrives."

You could make a case for Irvin being one of the unsung talents of Missouri MMA.

Never one to waver from a tough fight (Irvin's cage docket includes a pro debut victory over Jeremiah Riggs after a 10-1 amateur run with the only loss coming to the UFC's Lance Benoist) combined with a zeal to compete and push himself puts the cerebral workhorse ahead of most.

Irvin turns 27 in January and knows the importance of getting a win-streak going in order to turn the right heads.

Like an up-an-coming band, Irvin is considering a little Midwest tour of training camps at various MMA outposts.

"It would fun to bounce around," Irvin said. "You could do a big circle."

***

For 24-year-old Jimmy Donahue, 2013 is going be all about getting experience; whenever and wherever.

"Right now I'm an open book," he said. "Whatever passes by I'm going to jump at it."
Donahue has already shown a flair for adventure.

Donahue spent most of October south of the border filming a MMA reality show where he went 3-1, fighting every weekend.

"Reto de Campeones" was filmed in Mexico City featured 16 fighters vying for the prize of $100,000
Despite the show calling for a bump up in weight class to welterweight, Donahue didn't blink an eye about the opportunity. He and Brian Foster were the only Americans on the show, which is expected to air next month on cable.

"I didn't know what to expect, day-to-day with a camera," Donahue said. "You wake up with it in your face. But I got to train and hang out with fighters and coaches from all over the world and I really picked up some things."

Donahue lost in the second round of the tournament but was called back for the finale to help fill out the card and he earned another win along with a strong following of fans.

After starting his career 1-2, that included loses to Chris Tickle and Lucas Gwaltney, Donahue went on a 3-1 run.

The talented striker is motivated to be successful and unabashed about his goals in the sport. He's looked in the mirror plenty and the way he figures it, it's up to him to go and get the next win, make the right contacts and eventually get to the national level.

"I don't want to be another hometown hero," he said. "I want to test myself. Yeah, there are studs in the Midwest but the whole country is full of fighters. I'm ready to put myself in bad positions where I go to someone's hometown to be the villain and then work through that."

***

Here are some other Gateway gladiators to keep an eye on over the next 12 months:

David Sharp, 21st Century MMA
This talented heavyweight is slated to make his Bellator debut on Friday against Eddie Castillo. He opened his pro career last April with a first round TKO. Sharp has superb athleticism for a 6-foot-3, 265-pounder. He went undefeated as an amateur and signed this year with Black House MMA. Sharp has trained extensively with TUF alum and UFC featherweight Justin Lawrence, whose father Benny Voyles, runs 21st Century MMA in Pacific. Lawrence (who is also at Black House) has raved about Sharp athleticism.

Nicky LoBosco, Academy of Courage
This undefeated featherweight is the current poster boy for Fight Hard MMA, which should mean plenty of bouts in front of a big fan base. Lobosco, a talented wrestler with heavy hands, picked up two wins in 2012. There are murmurs aplenty about LoBosco getting a fight with the World Series of Fighting at some point in 2013.

Alp Ozkilic, St. Charles MMA/Team Vaghi
Probably known more outside of Missouri than in-state, Ozkilic has parlayed his world-class wrestling into a 6-1 record. This bantamweight is a Greco-Roman national champ and was a two-time All American while wrestling at Lindenwood University. Ozkilic is coming off a decision win over Ray Grindstaff at Rumble Time Promotions event in late 2012. Look for Ozkilic to fight more locally, especially early in the year.

Mike Brazzle, Finney's H.I.T. Squad
Brazzle found his groove in 2012, notching three wins over a four month span, all of which were first-round stoppages. With Shamrock FC expanding to the River City Casino as well as Lumiere in 2013, there will be ample opportunities for Brazzle to showcase his trademark grit and toughness. Brazzle is 3-1 with his only loss coming on a DQ to Sal Woods.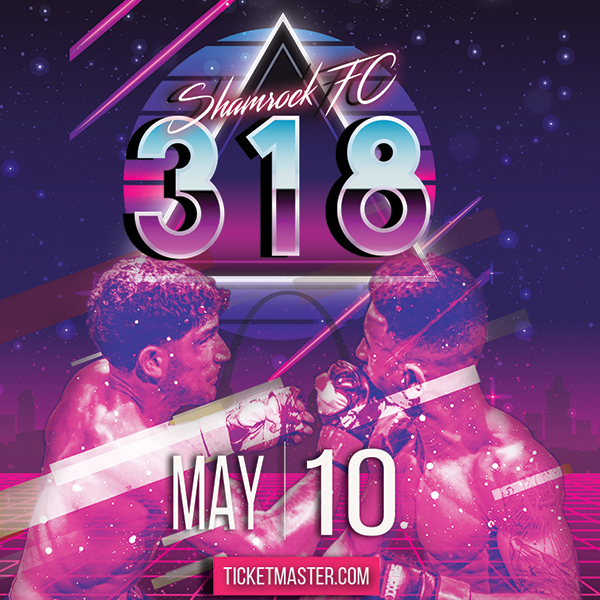 Shamrock FC: 317
| Sat, April 6th
Ameristar Casino, Kasnas City, MO
Nemesis Fighting Alliance
| Sat, April 13th
Casa Loma Ballroom, St. Louis, MO
Shamrock FC 318
| Fri, May 10th
River City Casino, St. Louis, MO
Shamrock FC 319
| Sat, June 8th
Ameristar Casino, Kansas City, MO

Tweets about "KnuckleJunkies OR @knucklejunkies"