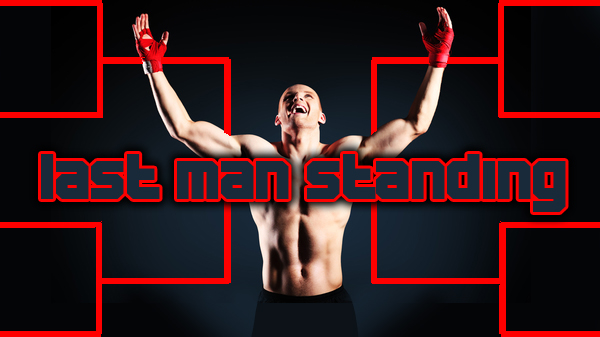 Last Man Standing
As it often does, history is repeating itself, once again.

The one night tournament is back.

Three fights, three wins is all that's stopping someone from becoming the last man standing.

This is the same format that launched the UFC and saw legends like Royce Gracie, Ken Shamrock, and Dan Sevren take on all challengers and compete multiple times on the same show. While most mainstream promotions have moved away from this competition format, there has been a resurgence locally with at least two promotions hosting these type of events in the upcoming weeks.

Recent rule clarifications by the state have promoters looking to do something a little different, adapting this retro format. In response, both of the major local sanctioning bodies are modifying their rules to accommodate.

The Spire Sanctioning Alliance has implemented the 25-minute rule. Any athlete found fit to compete, can fight up to 25 minutes in one seven day period as long as they don't suffer an injury or stoppage that would force a suspension

Spire's Jayson Cooper vows that safety will not be an issue.

"As for the safety of the fighters, I'm fully confident in our staff and doctors involved to make good decisions," Cooper said. "Not to mention, most of these competitors train harder than their actual fights."

Cooper also warns that promoters looking to make the tournament a focal point, should have a backup plan ready.

"I'd recommend to promoters planning on holding a tournament-style event not to rely solely on the tournament to be a success," Cooper said. "Many issues can arise that could damage or completely end a one-night tournament. Even if a fighter wins, they could be suspended for various medical or disciplinary reasons, or the doctor could suggest they not continue. So having other potential main event bouts is a must in my mind."

This weekend, the ShoFight promotion out of Branson, Mo will be hosting the first of these tournament style events. ShoFight 24 will feature 12 fighters from around the state including familiar local Jason Powell.

For Powell, the secret to this type of competition lies in making smart choices and relying on good cardio.

"I think the key is all in the prep leading up to the tournament," Powell said. "Training hard and smart will be important. Pushing my cardio in training will be one of the most important factors. Also not taking a lot of damage in each fight will help."

Because three fights in a short period can be very taxing on the athlete, one concern promoters have, as well as fans is: "will this produce boring fights?" Powell, who is as colorful outside the ring as he is in, doesn't believe that this will be an issue.

"I'm not a safe kind of fighter. I have only been to a decision once and I didn't like that," Powell said. "I will be me and go for the finish Winning is important but in my mind being exciting while your winning is equally important. No one wants to watch a lay-and-pray fighter or some one who runs and throws 500 jabs."

Powell (16-7) will be one of 12 athletes competing against other regional champions and will be representing as the Cage Championships Featherweight Champion.

"I want to fight the best guys in the state," Powell said "I think that Spire does a great job with the state ranking system. That being said, you can't always fight the top guys for whatever reason; scheduling conflicts, injuries, lack of testicular fortitude. So I will be able to fight a few guys I've wanted to fight but just haven't been able to for whatever reason."

Bout Management Federation is sanctioning this event and will be crowning the winner with its first-ever BMF Featherweight Champion. BMF Commissioner, Michael Dreisbach has made it known that fighter safety is his top priority.

"Physicals are going to be stepped up a bit. Both the format and the frequency," Dreisbach said. "Coming from an athletic training background, concussion management is critical. That's why we have made some adaptations to our physicals for this event."

Dreisbach feels that the tournament format will be reserved for special occasions and doesn't think it will be very common. Regardless, fighters and fans are excited and these types of events should make for a memorable nights.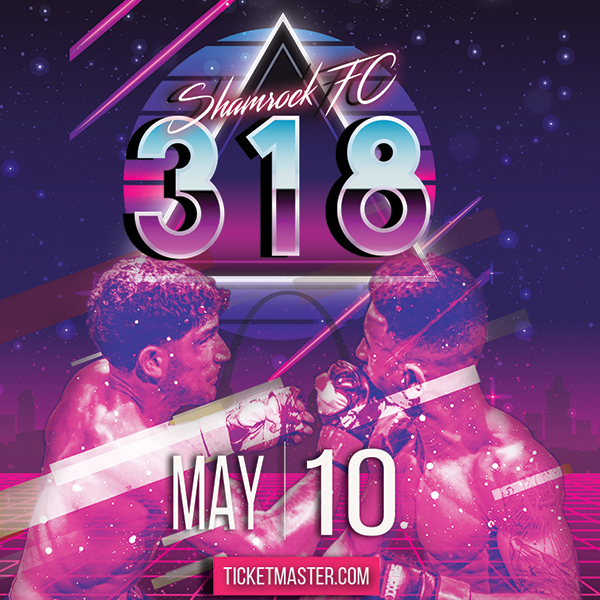 Shamrock FC: 317
| Sat, April 6th
Ameristar Casino, Kasnas City, MO
Nemesis Fighting Alliance
| Sat, April 13th
Casa Loma Ballroom, St. Louis, MO
Shamrock FC 318
| Fri, May 10th
River City Casino, St. Louis, MO
Shamrock FC 319
| Sat, June 8th
Ameristar Casino, Kansas City, MO

Tweets about "KnuckleJunkies OR @knucklejunkies"