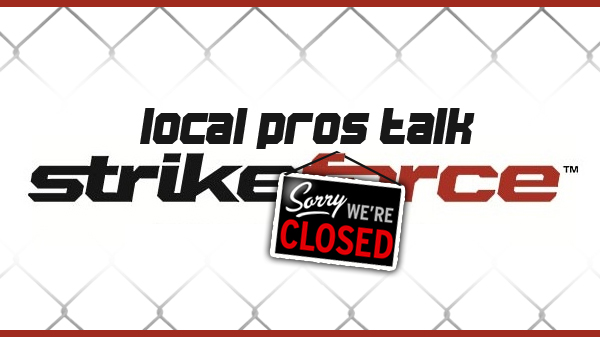 Local Pros Talk Strikeforce Closing
It was widely reported and multiple sources confirmed last week that Strikeforce will be turning off the lights at the first of 2013.

Barring any last-minute changes, the January 12th card in Oklahoma City, at which all of the organization's champions will defend their titles, will be the companies last.

The organization was forced to cancel shows in September and November of this year, put on three events during its tenure in St. Louis, the last coming in 2010.

Two area professionals, welterweight Tyron Woodley and lightweight Matt Ricehouse are veteran employees of the organization.

The 30-year-old Woodley (10-1) has fought nine times for Strikeforce, going 8-1.

Woodley recently lost to Nate Marquardt for the Strikeforce welterweight title. It has been rumored that 20 fighters from Strikeforce will be absorbed by the UFC and one would think Woodley would be a shoo-in to get scooped up by the UFC.

The St. Louis native and former University of Missouri wrestler is having mixed feelings about the entire process.

"Everything now is very bitter sweet," Woodley said. "I always wanted to be the best in the world and the UFC is the premier brand. I started with Strikeforce so it sad to see it leave, but it's time for me to go to the UFC."

Woodley and his team are hoping to get picked up for the January finale.

"I'm trying to negotiate fighting on the final card," he said. "That would mean a lot for me. I started there and it will be history to fight on the last card and salute the loyal Strikeforce fans one last time."

Always one with plenty of irons in the fire, Woodley is closing in on the one-year celebration of his gym, ATT Evolution in Rock Hill, opening. The past summer he got bit by the film bug as well.

"The gym is going great," he said. "I'll be shooting my second movie soon, and my fighters under my management company are having great opportunities they will be taking advantage of."

Woodley leaves next week to train with BJ Penn for the legend's fight against Rory McDonald and soon after he will corner a fighter in Brazil

"God has been really good to me," Woodley said.

The 25-year-old Ricehouse (6-1) has fought five times for Strikeforce, going 4-1 and is not troubled by the possibility of the promotion's closing. Ricehouse, out of St. Charles MMA, is a pure competitor. He hints that inside the cage might not be the only place you see him compete in 2013.

While his coach and trainer have reached out to Strikeforce officials, thus far the organization has been keeping a tight lid on information.

Because he never had to cut much weight to compete at lightweight, Ricehouse has toyed with the idea of dropping down one weight division, something that was simply not an option as the Strikeforce roster does not include featherweight fighters.

"If I keep going the MMA route, this gives me a chance to go to 145," he said.

The potential free agent also indicated getting out of his contract opens the door for a whole host of other options. Something high on that list would be working to trade in his Vahgi Brazilian Jiu-Jitsu purple belt for a brown one.

"I have so many things I want to do," Ricehouse said. "If they're gonna have me fight, fine I'll go fight. If they (UFC) don't take me, that's fine. I have plenty of things to keep me busy. This is a good chance to compete in other things."

The St. Charles native indicated signing another contract with a big organization might not be a lock.
Ricehouse mentioned a small amount of envy towards his teammate Josh Sampo's recent string of pro Muay Thai fights as well as some interest in competing in boxing matches to help round out his stand-up skills.

"I just never had the opportunity because I was locked into a contract." Ricehouse said. "Everything kept rolling so smooth so I just kept doing MMA. It went so fast from getting that first fight to the 145-pound tournament in Chicago. "

One thing led to another, and before he knew it, Ricehouse had signed a multi-fight deal. While under the Strikeforce banner, Ricehouse amassed a record of 4-1 with wins over Ryan Couture, Bill Cooper, and Tom Aaron among others while his only loss came at the hands of a much larger Bobby Green.
Thinking back on the experience, Ricehouse sees the experience as generally positive.
"It was all really fun," He said. "We took good fights, I had one loss so that was kind of a low. I got to fight some good people, I got paid OK."

His tenure with the promotion started off great, but an injury in the early part of the year kept him
out of action for most of 2012.

"In 2012, I've only competed once," Ricehouse said. "The fight came up quickly; I didn't even get the full experience."

Whatever the future holds, look for this twenty-five year old to take it in stride and when the right opportunity presents itself, he'll take full advantage of it.

"I have no doubt I'll make it when I'm ready," he said.

Zuffa, which owns and operates the UFC, purchased Strikeforce from Silicon Valley Sports & Entertainment in 2011. Zuffa had previously purchased competitors PRIDE, World Fighting Alliance and World Extreme Cagefighting and merged them into the UFC.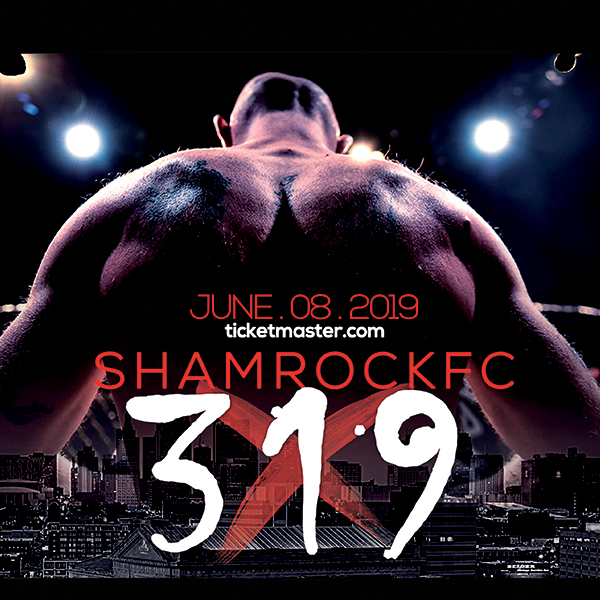 Shamrock FC: 317
| Sat, April 6th
Ameristar Casino, Kasnas City, MO
Nemesis Fighting Alliance
| Sat, April 13th
Casa Loma Ballroom, St. Louis, MO
Shamrock FC 318
| Fri, May 10th
River City Casino, St. Louis, MO
Shamrock FC 319
| Sat, June 8th
Ameristar Casino, Kansas City, MO

Tweets about "KnuckleJunkies OR @knucklejunkies"