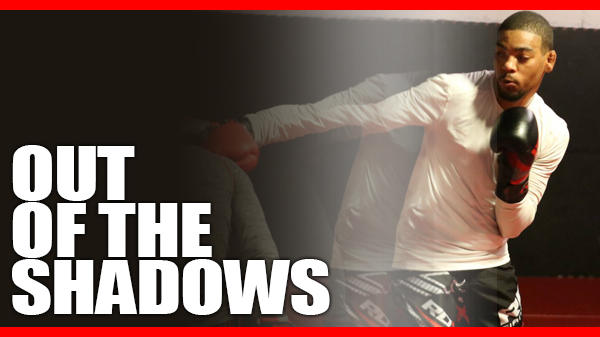 Lucas Clay: Out of the Shadows
Lucas Clay is finally coming out of the shadows.

When you are a much-ballyhooed prospect, finding fights can be tough. While other St. Charles MMA teammates were getting shine year after year, Clay was over there in the corner waiting.

The 22-year-old is starting to get his due. He ran his record to 4-0 over the weekend at Legacy Fighting Alliance 42 in Branson and there looks to be no slowing him down.

"As soon as these bruises heel, I'm back in the gym," Clay said. "Two more fights (this year) is ideal, one is the minimum. I'm very open-minded. I haven't signed with anybody, but I would love to come back for this show. Everything was so professional. I felt like a star."

Clay put together a star-worthy performance when he out-gutted Mike Breeden to win by split decision. The raucous back and forth had the Branson crowd on its feet.

"I just want to keep entertaining people," Clay said "It's not about winning. It's not about losing. It's about entertaining folks. I'm going to keep doing it. I'm going to keep fighting and using my gift to put on great shows."

Before the fight, which was his LFA debut, Clay went to the last place he wanted to be.

"I went into the cage, laid on my back, and I looked up at those lights, and I swore I wouldn't see that sight tonight," he said. "I said 'this is a sight you won't see again.'"

Clay almost made quick work of Breeden. Breeden came out firing, connecting with a big overhand right and pushed the action against the cage opening up for Clay to jump on the back of Breeden where he would remain for most of the first round. Breeden defended Clay's submission attempts perfectly and eventually worked his way free.

"He was defending it well, I couldn't get it," Clay said. "I clamped down on my forearm, and I just couldn't do anything with it. He was holding on for dear life. He knew the slightest slip, I could've choked him, and I would have chocked him. Credit to him."

The second started quickly with both landing heavy punches and trading inside leg kicks. Breeden continued to attack the leg, and it seemed to pay dividends late in the round when a perfectly timed kick forced Clay to take a knee. With the scorecards tied, you'd be hard-pressed to find a better round as both got after it. Neither could get it to the ground, and both landed frequently. Clay seemed to have the most energy as the round ended and when the cards read, the judges gave the nod to Clay with a split decision.

Clay was joined on the card with SCMMA teammates Julius Anglickas and Charles Johnson. The trio was trotted out for three-straight fights on the main card.

"We all made weight, we did everything together," Clay said. "We were very unified. It felt like we were one person, and I think that translates well."

This win combined with his buggy choke victory over Aaron Mitchell on Flo Combat that snared some social media clicks, Clay is finally getting a taste of what he told was coming.

When most teens were learning to drive, Clay was on the mats learning his trade. Born Lucas Cassius Clay, a nod to Muhammad Ali, he was taking in sparring rounds with the likes of four-time UFC vet Lance Benoist and 2016 the Ultimate Fighter winner Andrew Sanchez before he had his driver's license. At 15, Clay got his start on the mats at Rodrigo Vaghi's Academy in Fenton where he learned the art of Brazilian Jiu-jitsu, Clay learned quick, and he would end his amateur career at 8-1, seven of those wins by submission and setting the blueprint of being a fan's fighter.

"Hopefully people will love me for it," Clay said. "Some people will say I lost this last fight. I don't care. I was the only standing ovation, and I want those every single time."