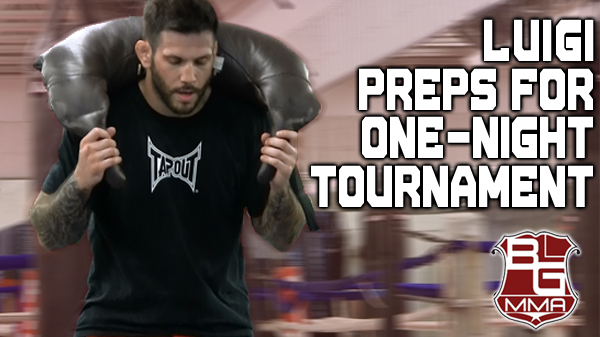 Luigi Preps for One Night Tournament
Old school is back.

This Friday Battlegrounds MMA brings back the one-night 8-man tournament. A throwback to the early days of the UFC when MMA was more of a spectacle than a sport.

One of the competitors on Friday is Finney's MMA's Luigi Fioravanti. The "Italian Tank" will compete for a $50,000 cash prize that could see him fighting three times on the night.

Joining Fioravanti is a bevy of house hold names Dennis Hallman, Cody McKenzie, Brock Larson and Roan Carneiro.

We caught up with Fioravanti as he makes his final preparations for the event.



For more information on the event or to find out how to get it on Pay Per View check out the Battlegrounds MMA website.