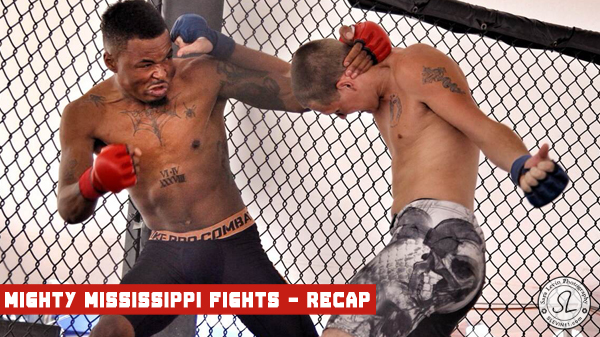 Mighty Mississippi Fights 3 - Recap
Harleys, haymakers, and hot weather.

Mississippi Fights put on an action-packed third annual show in downtown St. Louis this past Saturday afternoon in an unforgettable outdoor venue.

For St. Louis MMA fans, cage fighting at Shady Jack's Saloon displays a quite different atmosphere than they're probably used to.

"A ton of bikers!" local fight promoter Jim Jenkins said. "You come out here and get to see all the bikers, it is kind of a people watching thing."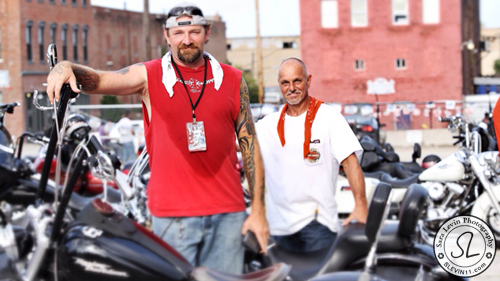 With more bikes covering the parking lot than cars there was no way that the scorching temperatures were going to keep these motorcycle enthusiasts from kicking back and having a good time.

"It's not your normal crowd," said Jenkins. "Most of these folks don't go to fights regularly, even though they seem to be fight fans. However, they're real enthusiastic even if they're not as knowledgeable in the sport as our regular crowd."

Mississippi Fights may not have the production value, or stacked fight cards like other local MMA shows but they do have one thing that puts them ahead of the rest of the crowd and that is the entertainment.

"The people are used to the show," said Jenkins. "I think the heat kept some people away but they still had a really big turnout this year. The crowd is very receptive."

The back and forth banter between the announcers definitely kept the crowd's attention on the show and not the weather. They cracked jokes, raffled off a Harley Davidson motorcycle, and chased around the ring card girls. Oh yea, the ring card girls.

It just so happens that Mississippi Fights has some of the most active ring girls out of any other show in St. Louis. Besides just showing off between rounds the ring girls also paraded around pumping up the crowd for ALS awareness. They raised money for the cause and participated in the ice bucket challenge getting soaked by a bunch of bikers in the process.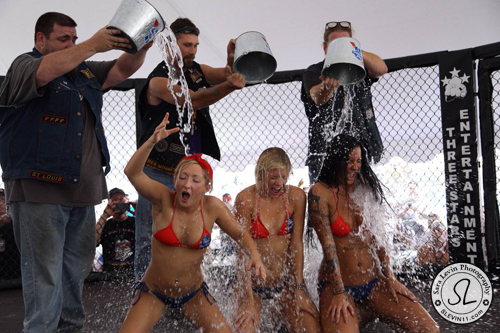 ALS was not the only cause that Mississippi Fights helped raise money for this past Saturday.

"They raise money here too for Autism Speaks," said Jenkins. "Alex White, a UFC fighter, came out and met people earlier today for Autism Speaks. They do a lot of good out here at the Shady Jack's show."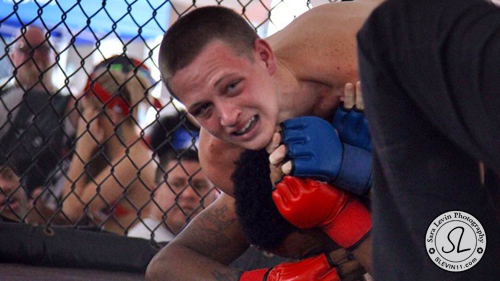 In the end it was the fights that kept everyone on the edge of their sweaty seats. Most of the MMA fights did not even make it out of the first round. It was a day of knockouts and sick submissions that made the hardcore crowd wanting more. Besides the heat, there were no complaints.

For local MMA fans, and all you bikers out there, Mississippi Fights at Shady Jack's Saloon is a show not worth missing. See you next year!

Photos courtesy of Sara Levin Photography.