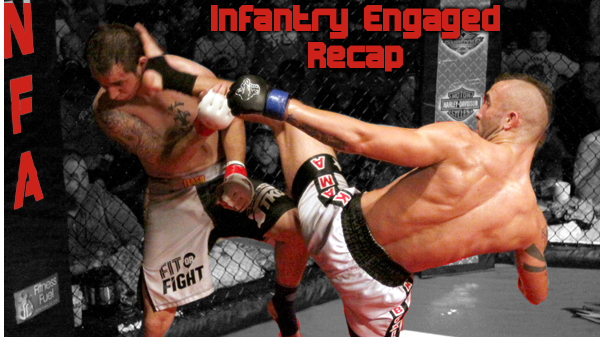 NFA: Infantry Engaged - Recap
The Nemesis Fighting Alliance returned Saturday night with its first show in Festus at the National Guard Armory. Several quick fights lead to an early night, and sweet relief from the sweltering heat inside the armory.

Chad Williams, a native St. Louisan, returned home looking for a challenge after a year of complete dominance in the Kansas City area. Williams, a National Champion wrestler at Missouri Valley, cleaned out the 185 and 170 divisions on the western half of the state, taking his record to a perfect 10-0, and has arrived back on the St. Louis scene looking for opponents.

Williams made quick work of Malcolm Smith in the main event, getting a stoppage early in the first. Williams secured a takedown on Smith and proceeded to land heavy punches from the guard forcing referee Dustin Severs to stop the fight.

The quick stoppage was unpopular with the very pro-Smith crowd, but fighter safety is paramount and referee Severs made the right call.

"I think it was an appropriate stoppage," said Williams. "Its hard being a referee so its hard to say if it was fast or slow."

In the co-main event, Shaine Moffitt and Daniel Baynton went to war with each facing dangerous moments.

Moffitt unleashed vicious ground and pound in the first and second rounds, before the tricky Baynton began pulling from his bag of tricks. Baynton reversed Moffitt's early momentum with a slick omoplata and then slapped on a deep triangle shortly before the round ended. In the third, Moffitt worked more ground and pound, and worked to wear out Baynton. Baynton landed a beautiful throw in the 4th and fought for the rear naked choke while riding Moffitt's back.

Moffitt seemed to find another gear in the final round as he came out strong with a teep kick that badly injured Baynton. Sensing that his opponent was in serious jeopardy, Moffitt unleashed the heavy artillery landing several headkicks and heavy punches before a left hook dropped Baynton, and ended the fight.

"I kind of felt him crumbling as the rounds got into the later rounds," said Moffitt "I sensed I had it in the 4th and 5th. So I figured, just give it all I got, it was the last round anyways."

After defending a rear naked choke from inside a body triangle for most of the fourth, Moffitt seemed recharged heading into the 5th.

"I've had pretty bad luck with title shots in the past, and my coach gave me some inspiration between the final rounds," said Moffitt after the fight.

The victorious Moffitt completed his 38th amateur fights. He made it known that discussions had been made prior to the fight and announced that this was his last fight as an amateur. He will be turning pro at the end of the summer.

In earlier action, Justin Lankford from Berger's MMA defeated Trevor Lanzone in the night's only decision. Lanzone appeared to have a slight edge in the stand-up and wisely Lankford force the action to the ground for most of the fight.

Daniel Schaab and Marty Ebert were awarded the Fight of the Night honors by Markie Smith in a ceremony before the co-main event. Schaab and Ebert battled for three rounds before an exhausted Ebert made a critical mistake and Schaab ended the fight with a rear naked choke.

Joshua Lee defeated Dustin Seabaugh with a first round rear naked choke. Michael Hamel stopped Zach Brandon with a guillotine in the first. Dave Shipley and Chase Isom both had first round TKO's over their opponents Daniel Crites and Joseph Easley. Dustin Shannon defeated Brandon McLeod via guilotine.

Submission of the night was never in question as Coty Shannon pulled off an incredible, modified omoplata cross-face that left Brian Borden unconscious in the middle of the ring.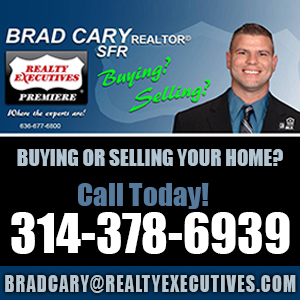 Shamrock FC: 317
| Sat, April 6th
Ameristar Casino, Kasnas City, MO
Nemesis Fighting Alliance
| Sat, April 13th
Casa Loma Ballroom, St. Louis, MO
Shamrock FC 318
| Fri, May 10th
River City Casino, St. Louis, MO
Shamrock FC 319
| Sat, June 8th
Ameristar Casino, Kansas City, MO

Tweets about "KnuckleJunkies OR @knucklejunkies"