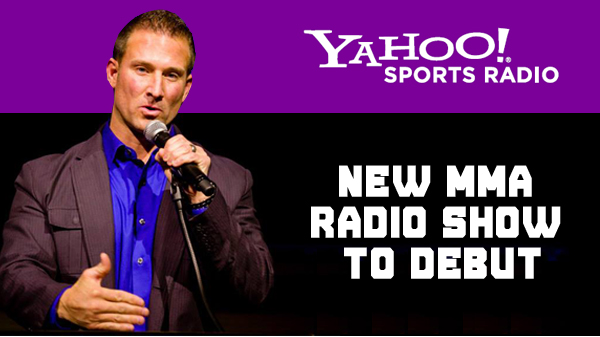 New MMA Radio Show to Debut
The St. Louis MMA scene will be getting a big splash of national attention.

Come April, a new national radio program will debut in several major market cities, including St. Louis, and will be available world-wide on the Internet.

Yahoo Sports has long been a significant player in MMA media and the organization is making some major strides in the upcoming months to secure its respected grip.

"MMA On The Move," will feature plenty of local flavor in three-man booth of longtime St. Louis broadcaster John Edwards and the former co-hosts of, "The HIT Squad Show," Chad Range and Jesse Finney.

Finney, the president of Shamrock Fighting Championships and owner of Finney's MMA and Finney's Hit Squad, said the show will obviously focus on global MMA happenings.

"It's going to be national news but I will always plug local when I can," Finney said.

The hour-long show will air weekly. As of now, it is uncertain which St. Louis station will broadcast it. Most markets will air the show from 9-10 a.m. on Saturday's.

"MMA On The Move," will be broadcast over hundreds of affiliate radio stations in major markets throughout the US. It is also available via streaming and a downloadable podcast.

This show is sponsored by NAAMMA, the National Association of Amateur Mixed Martial Arts which is an organization focused on educating people on the incredible benefits of martial arts, including nutrition, exercise, and building confidence.

Yahoo Sports is the world's No. 1 site for sports with over 5 million listeners weekly to their online Yahoo Sports radio stations.