Nick LoBosco: Reloaded
Academy of Courage coach and fighter Nick LoBosco prepares for his upcoming fight against Laramie Shaeffer on August 18th. LoBosco vs Shaeffer will be the main event for Fight Hard MMA at the St. Charles Family Arena.

Nick sits down to talk to us about his new coaching duties, what he's been working to improve, and what he gets out of fighting.

Special thanks to Fight Hard MMA for having us out at the opening of their new gym the Academy of Courage!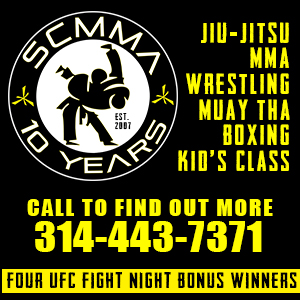 Shamrock FC: 315
| Sat, February 2nd
Ameristar Casino, Kansas City, MO
Fight Hard MMA
| Sat, March 9th
Chaifetz Arena, St. Louis, MO
Shamrock FC: 316
| Fri, March 15th
River City Casino, St. Louis, MO
Shamrock FC: 317
| Sat, April 6th
Ameristar Casino, Kasnas City, MO

Tweets about "KnuckleJunkies OR @knucklejunkies"