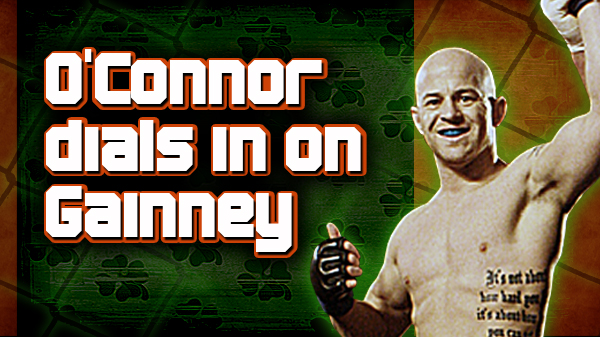 O'Connor dials in on Gainney
Through foggy eyes, Dan O'Connor got a first-hand look at Carson Gainey.

At a Rumble Time MMA event in July, O'Connor had lost just minutes before catching St. Louis standout Josh Sampo dismantle Gainey rather easily at the promotion's last trip to the Ameristar Casino. On Friday, it'll be O'Connor's turn at Gainey.

"I saw Sampo demolish him pretty much the same way he demolishes everybody," O'Connor said. "I don't expect my fight with Gainey to go the same. I expect Gainey to be a hard fight for me. I only want hard fights."

The two 125-pounders are part of a five pro and eight amateur fight card on Friday that gets underway at 7:30 p.m. Tickets start at $35.00 and are available thru the fighters, the Ameristar Casino Gift Shop, or by calling 314-267-2204.

Gainey is a dynamite wrestler and long on experience, having registered a career professional record of 9-9. For O'Connor, this is his third pro bout.

"I do know (Gainey) is submitable and I think I may be able to swing something with that," O'Connor said.

The last time we saw O'Connor it was in the Rumble Time cage in a loss to Josh Epps. O'Connor had Epps in a guillotine early on the fight, but three massive slams by Epps allowed his head to pop free. Epps landed some big elbows and when the fight went back to their feet, Epps connected with a clean shot. The fight returned to the ground where Epps eventually clasped on a rear naked choke to win at 2:24 in the first round.

It wasn't O'Connor's best night both mentally or physically and he knows it.

"I wasn't even 70-percent," O'Connor said. "My pride got to me. I thought I might be able to swing it. Honestly, I was off my game and I came in and just didn't perform."

O'Connor, a member of Berger MMA, mixed things up a little in preparing for Gainey. He feels a night and day difference going into this fight than the last.

"I've been moving around a little bit for more partners," he said. "My last camp, I pretty much just spared 165's and 170's. My knee has been holding up. I don't have any family issues for this one. I feel fantastic. As good as I've ever been."

The team at Berger's is continuing to grow and produce up-and-coming fighters. The gym's open-door policy when it comes to sparring has allowed some of the region's best to walk through the doors.

"It's great to have new guys and it's great to have guys who have been doing it a little while come out and train," O'Connor said. "It's fun to teach guys who are brand new. It's good having guys coming over from other gyms for sparring on Saturday's."

Steve Berger, a longtime decorated professional fighter, has been a blessing to O'Connor. Berger, a local legend, is known for is strong will and courage under pressure and O'Connor says he is able to pass it along.

"He's a grappler, like me. His striking isn't the greatest and mine isn't the greatest," O'Connor said. "He can teach me how to win fights on heart and jiu-jitsu. He really can push his heart off on you. Some people say you're either born with (heart) or you don't get it but he kind of rubs off on you. You do not want to let Steve down. He is a big brother to me. He has helped me out in so many ways that it's scary. I couldn't imagine doing anything I'm doing without Steve."

O'Connor would love to someday have a rematch with Epps. Being at 125 can make for slim pickings when it comes to finding a pro fight.

 "There are not a whole lot of 125's in the area," he said. "I'm not going to be fighting Sampo anytime soon. I'm sure Ken Porter would be down the road. I'm actually friends with him but not saying I wouldn't fight him. He's top level guy and I've trained with him several times."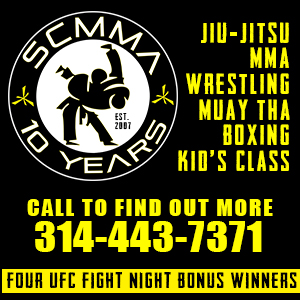 Shamrock FC: 317
| Sat, April 6th
Ameristar Casino, Kasnas City, MO
Nemesis Fighting Alliance
| Sat, April 13th
Casa Loma Ballroom, St. Louis, MO
Shamrock FC 318
| Fri, May 10th
River City Casino, St. Louis, MO
Shamrock FC 319
| Sat, June 8th
Ameristar Casino, Kansas City, MO

Tweets about "KnuckleJunkies OR @knucklejunkies"