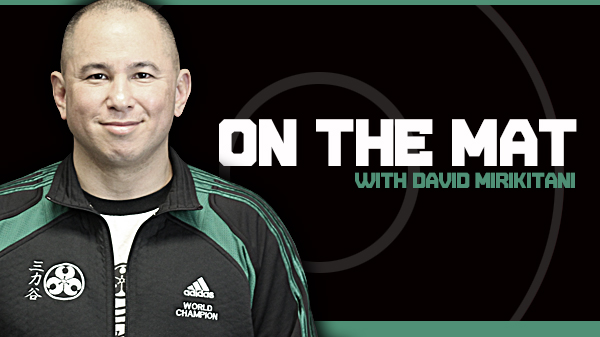 On The Mat: Advantages of Wrestling
Last month we discussed the 3 different styles of wrestling and the different rules of each. This month I want to touch on how wrestlers train and the advantages of this training for MMA fighters.

Over the last 5 weeks national championships and All American honors have been won at the NJCAA, NWCA, NAIA, NCAA Division III, Division II and the Division I levels. Kyle Dake became the first wrestler in NCAA history to win 4 national titles and 4 different weight classes all without the benefit of a redshirt year. This past weekend kids from the ages of 6 to 14 competed in the USA Wrestling Missouri state championships.

Congratulations to all of those who competed and especially those that earned medals at these events.

Wrestling is America's martial art. In a typical wrestling practice at the high school or collegiate level, Wrestlers will practice and spar from the neutral (or on your feet), the bottom and the top positions. The scrambling and constant movement in these practices helps an athlete understand the importance of transitioning from one position to the other. Wrestlers also have an innate ability to understand how to be heavy on top and use that to hold down their opponents. This skill allows them to do damage from the top position. Furthermore, the scrambling involved in wrestling can be tremendously valuable in jiu jitsu and MMA scrambles.

Another advantage of wrestling as a way to train for MMA is the cardiovascular benefits. Wrestlers are constantly pulling and pushing on each other. This forces them to strengthen their necks, their upper and lower backs, hamstrings, quadriceps, arms and shoulders. If a wrestler is not strong in these areas his opponent will eventually wear him down and win the match from pure exhaustion. The mental strength and fortitude that comes from wrestling is tremendously valuable as well.

As most of you have probably seen in MMA, wrestling can be tremendously valuable when a fighter gets hit hard and is in danger of losing the fight. If a fighter can shoot a single leg or double leg and take his opponent down after he has been hit and is able to recover from the top, this greatly increases his chances to weather the storm and win the fight.

Wrestling generally requires more mat space than boxing or jiu jitsu. As a result, wrestling sometimes does not get practiced at MMA gyms as often as the other aspects of MMA. So while it may be difficult to find the time and space for wrestling, the benefits far outweigh the inconveniences.

Finally, if you are still high school age or below, I strongly suggest you consider joining your school's wrestling team. It is a great way to get in shape, make friendships that will last you the rest of your life, become a better person, and learn about all of the benefits that come from individual competition. Almost all of your costs are paid for by the school, which makes it an extremely affordable option. There are many great high school coaches here in the area and some great MMA fighters started out as high school wrestlers. Mike Chandler wrestled for Northwest House Springs, EJ Brooks wrestled for Cahokia, and Michael Johnson wrestled for Marquette to name just a few.

As always, it is a pleasure to write this column. Thank you for taking the time to read it and please continue to support wrestling and our bid to keep it in the Olympics. God Bless.

David Mirikitani

David was a 2-time All American which included a National runner-up finish. He was also selected to represent the USA in international competition and placed 2nd in the Canada Cup and 6th in the Austrian Grand Prix. Additionally he earned 6 more All American honors in Freestyle and Greco Roman, 3 in each style.

If you have questions for David or are looking to setup lesson contact him on Facebook or call: (314) 550-4186.