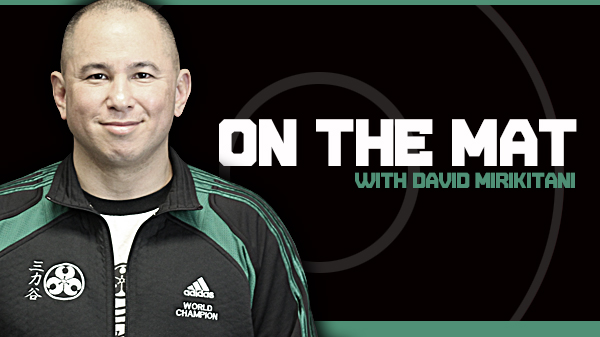 On The Mat: Kenny Monday Interview
Please enjoy this interview with Olympic gold medalist and three-time All-American wrestler from Oklahoma, Kenny Monday. Kenny is currently the wrestling coach for the Blackzilian fight team in Boca Raton, Florida.

Thank you for taking a few minutes today. You have obviously had success at every level in wrestling. Tell me a little bit about how your success as a state champion, national champion and Olympic champion helped you as a wrestling coach at Oklahoma State.

Well you know David it goes back a long way. I had a great base from the YMCA and 2 older brothers in little league. My high school coach was Ernie Jones. He was a great coach and motivator. Because I had such a strong background in wrestling (4 state titles) he used me as an example and sort of a player coach.

When I got to Oklahoma State I had Tommy Chesbro as a coach. In my opinion he was the best collegiate coach there was. After I won my national title I went to Arizona State and trained with Olympic coach Bobby Douglas. I learned so many different ways to be a good coach, teacher, leader and motivator from so many different types of people. I was an assistant coach while I was training for the Olympics which helped me out tremendously as well. I have been fortunate to be around so many brilliant minds and I have done my best to take the best from each of them to become the best coach I can be.

Obviously I know you personally and know your background in wrestling. What made you decide to start coaching for the Blackzilions and how has it been different than what you thought it would be?

I loved being a coach at Oklahoma State. We had great success there. We came within 4 points of winning the national title there. The Blackzilions were looking for a full time wrestling coach because Mike Van Arsdale was traveling back and forth coaching there. Glenn (the owner) and Rashad Evans made me feel welcome and put together a program that made sense. Once my wife agreed we decided to make the move. I think that my understanding "the Art of Competition" has helped me tremendously in the transition to MMA.

The professionalism of the UFC and the Blackzilions has been eye opening. The excitement level from the fans has blown me away. I try my best to be a student of the game. I want to be the best at what I do. I watch our striking coach and jiu jitsu coach. I watch how they teach, what they teach, how their techniques
and strategies transition and combine with the wrestling part of the game.

I also get to coach some amazing athletes. Rashad Evans, Vitor Belfort and your former wrestler Michael Johnson just to name a few. They have allowed me to coach them, they have welcomed me with open arms. It has been great so far.

What things from wrestling are important for an athlete to have that wants to transition to MMA?

Learning how to train is tremendously important. Get in great shape, that is important for both sports. Footwork is tremendously important. Snatch single legs and drive through double legs are much more effective in MMA than your traditional single leg wrestling takedown. Knowing how to be effective in the clinch is essential. Greco Roman background is very helpful. Just look at Randy (Couture) and Dan (Henderson). Guys that have a wrestling background need to remember their roots. All aspects of the game of are important. Sometimes wrestlers get away from wrestling, which is usually what gave them their initial success. The mix of all aspects is crucial.

Kenny thank you so much for the time. Any last words for us?

I still love wrestling. Both my sons are wrestling here in Florida. I stay in touch with my Oklahoma State guys. I love them and miss them. I am also the president of Battlegrounds MMA promotions. Our next fight is January 18th at River Winn Casino in Norman OK. Ryan Couture will be fighting on the card. So if you have any readers that will be in the area make sure they come down and check it out. Thanks so much for the interview and God bless you and your family.

Thank you Kenny, God Bless and continued success.