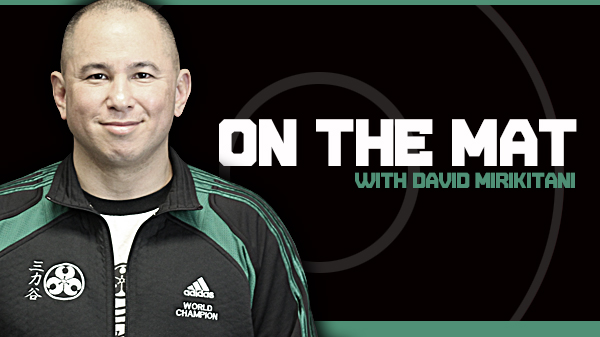 On The Mat: Lee Pritts Interview
Please enjoy this awesome, informative interview with Lee Pritts. Lee was a Division 1 All-American at Eastern Michigan in 1996, competed in the 2000 Olypmic Trials, and has been an assistant wrestling coach at some of the best wrestling programs in the country including Missouri, Old Dominion, NC State, and Arizona State.

Lee, thanks for taking the time to talk to me today. In college you coached Ben Askren, Mike Chandler and Tyron Woodley. Tell me what you saw in each of these guys that would have led you to believe they would be successful in MMA.

Each of them are different, but the common factor in all 3 is that they are great competitors. They all found a way to get their hands raised on a very regular basis. Also, they were willing to train. They were very coachable and were willing to focus on attacking their weaknesses in order to improve. I think that trait transfers to MMA very well when learning the other skill sets to be successful in that sport.

What part or parts of college wrestling, both training and competing, do you feel gives fighters an advantage when they transition into MMA?

I think wrestling is the most mentally and physically challenging sport in college. The grind of going to class, cutting weight, training, competing and aiming for a national title is very difficult. Being able to handle all of these different responsibilities, or multitasking, prepares these guys for MMA very well. In most cases, an MMA fighter competes at the most 6 times a year, where in division 1 college wrestling there are 16 competition dates without the national qualifier and the national tournament. Furthermore, guys learn to cut weight effectively and efficiently on a much more regular basis. The six month grind of a collegiate wrestling season while going to class can make an eight week MMA training camp feel not as difficult.

If a wrestler was thinking of transitioning to MMA after his collegiate career, what specific skill sets would be most beneficial for him to focus on?

Without a doubt, being effective, heavy and efficient on top is crucial. You see that from so many different wrestlers, their ability to control things once the fight hits the ground is so important. Within that context, wrestlers that learn how to effectively ride legs and learn to escape leg rides are at a distinct advantage in the fight game. A good wrestler who knows how to effectively ride legs, have heavy hips and pin his opponent's stomach to ground always seems to finish the fight via TKO or submission. Also, if a good wrestler loses position and gives up his back, he almost always finds a way to free his hips and either escape or reverse the situation. Fighters without a wrestling background are at a severe disadvantage in these situations.

Finally, you are at Arizona State and PowerMMA is just down the street from you. Arizona State has a long and proud history of not only successful wrestlers but also wrestlers that have had great success in MMA. Current fighters include Aaron Simpson, Ryan Bader, Bubba Jenkins, CB Dolloway and UFC heavyweight champion Cain Velaszquez. How do you feel about having those guys around?

It's great. Since they are alumni they are welcome to come into our wrestling room, which they do often. Also, if guys want to join their gym they have the ability to do so after they are done competing at Arizona State. Finally, having guys who have won state, national and world titles around our athletes is fantastic. We want our guys to have and achieve big goals and being around people that have done so is always a huge step in the right direction. If any of your readers are looking for a world class environment for both wrestling and MMA along with great weather, they should strongly consider attending Arizona State University and should call me directly at 919-417-6730.

Thanks Lee, good luck the rest of the season and happy holidays.