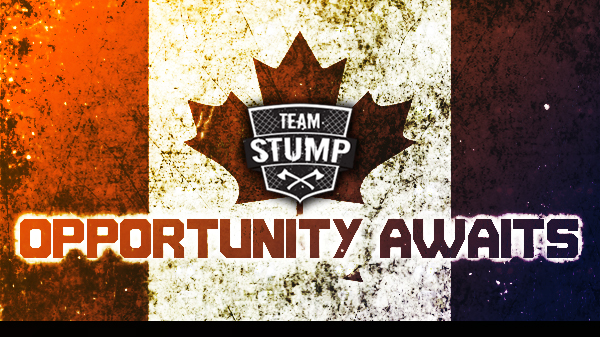 Opportunity Awaits
Local welterweight faces toughest test
"I will prepare and someday my chance will come."
-Abraham Lincoln

Opportunity is knocking so loud for Chris "Stump" Heatherly that it's deafening.

Come Saturday night, one of Missouri's top professional welterweights will venture to the land of Mounties, the McKenzie Bros., and hockey for the most important fight in his young career.

The undefeated Heatherly (5-0) is set to face "The Dominican Nightmare", Alex Garcia in the co-main event of Challenge MMA 2 Think Big held in Montreal, Quebec, Canada. Unfortunately, the fight cannot be viewed online or through pay-per-view.

Garica is 9-1 and considered the ninth best professional welterweight in all of the Great White North (that includes Georges St. Pierre, Rory MacDonald, to name a few). He is in the middle of a three-fight win streak and many feel he is just a win or two away from a shot at the UFC.

It was just a matter of months after relocating from the Dominican to Canada that Garcia caught a break of a lifetime. Training in a few local gyms, Garcia was at wrestling practice when UFC welterweight champion Georges St-Pierre stopped by. An invite to join him at Montreal's famed Tristar Gym was soon offered and his star power has risen ever since.

Garcia returned from a serious injury in 2012 to take care of Stephane Lamarche then after a seven-month hiatus he challenged the undefeated Ryan Dickson earlier this year and used his superior wrestling to earn the title of Canada's top prospect. His lone setback came in an April 2011 bout with Seth Baczynski, and "The Polish Pistola" fought his next fight in the UFC's octagon.
Garcia's greatest asset is his explosiveness to go along with his incredible strength. For a 170-pounder, Garcia is enormous and has used that to his advantage to pound-out the opposition in rather quick fashion. Ground and pound is his primary offense and his strength in combination with his ferocity has led to seven first-round stoppages.

There were rumored to have been three different fighters who have backed away from this August bout with Garcia.

Heatherly, out of Fit or Fight/Berger MMA, has never backed away from anything. He was set to battle nine-time UFC veteran Luigi Fioravanti in June, but a sudden illness on fight night kept Fioravanti from competing. The two were going to fight in September but when the Garcia opportunity presented itself, Heatherly watch it pass by.

Berger MMA wrestling coach Nick Zona said Heatherly's drive for success is one of the elements that separate him from the pack.

"People get scared off when they see 9-1 and (Garcia's) from one of these big gyms," Zona said. "But Chris is a competitor and he will fight who he needs to fight."

It's nearly impossible to nail down what Heatherly does well because he can pretty much do it all. He was a standout Greco-Roman wrestler; he earned a reputation as an amateur as a dynamic striker who laid waste to his opponents with viscous head kicks and his BJJ game is better and better each time out.

Garcia is not known from wanting to trade, so look for Heatherly to do what he can to keep the fight on his feet.

"Our biggest thing will be establishing strikes and keeping distance," Zona said. "We're going to need constant movement and angles. Chris needs to get his hands going and let (Garcia) know that when he comes into the zone there is a present waiting for him."

There are some fighters who shine in the training room, piling up the bodies of their teammates, yet when the bright lights are in their face and the crowd is in their eye, they somehow find a way to wilt.

Heatherly is the complete opposite. There are few locally who time-in and time-out continue to electrify at a high level on fight night.

"Chris can flip the switch and that is something you can't teach," Zona said. "He is just a different guy."

Zona said that Garcia has some of the best wrestling off the cage that he has ever seen and that Garcia's explosiveness is enough to make most shudder.

The longer the fight goes the more it favors Heatherly. The overly-muscled Garcia looks great at weigh-ins, but those bulging muscles become a hindrance.

There is no question the chips are stacked against Heatherly. He will be a man on island.

"Chris is like Rocky in Russia," Zona said. "It's he and a corner man against all of Canada. But Chris just has to do what Chris does. I think this guy is in for a rude awakening."