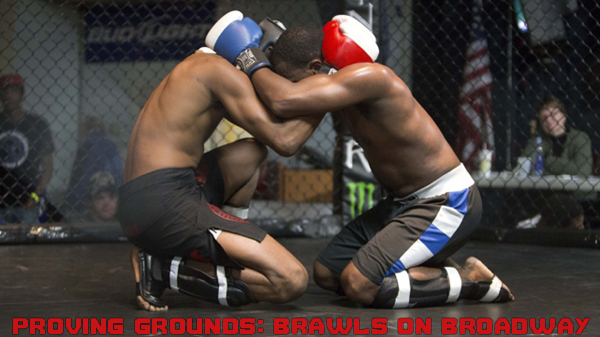 PGFL: Brawls on Broadway - Event Recap
It was Saturday night fights at the Broadway Athletic Club for Brawls on Broadway sponsored by 590 The Man. Proving Grounds Fight League's event featured five amateur matches in mixed martial arts and three K-1 kickboxing bouts, sanctioned by Spire MMA.

Unfortunately, the night ended in a controversial finish in a K-1 bout when referee Dwayne Bess called the fight after Jake Roberts was knocked down by a kick to the knee and failed to return from a 10 count.

For the first minute and half Roberts looked to be the on the offensive. Rashard Lovelace looked comfortable, even taunting Roberts. A low kick from Lovelace to the left knee downed Roberts.

Many in the crowd felt that the fight stoppage was unwarranted. It's a tough lesson to learn in K-1 to get back up and ready quickly.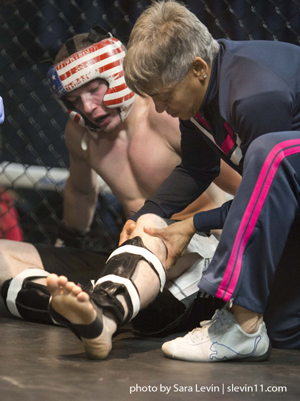 Joseph Galasso made his MMA debut with a unanimous decision over Chiavy Rith. Galasso proved to be a forceful performer, coming out in the first round with a take down and domination on the mat. Round two was relatively uneventful and fairly evenly matched, with Rith displaying a little ground and pound in the final moments. The third round was clearly in Galasso's control both on their feet and on the ground. Galasso showed some strong ground and pound striking to dictate the final round.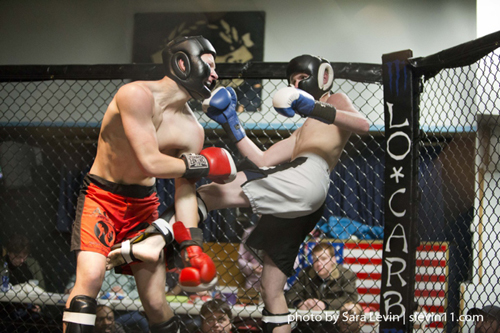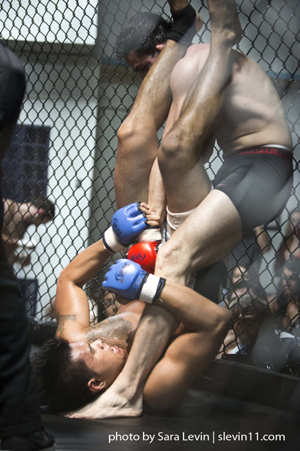 Full results:

K1 - Jackson Jarboe wins by unanimous decision over Todd Mikel
Trevon Crawford wins by TKO over Shawn Beavin 2:46 R1
Nikkolas Willyard wins by Guillotine over Nathan Blackcloud 1:32 into R1
K-1 Wayne Collier wins by Unanimous Decision over Jonathan Julius
K-1 Clay Hunter wins by Doctor Stoppage at the end R2 over Andrew Brady
Jerome young wins by TKO over Brenden Agin, 0:15 R1
Joseph Galasso wins by Unanimous Decision over Chiavy Rith
Rashard Lovelace wins by 10 count over Jake Roberts, 1:28 into the 1st Round