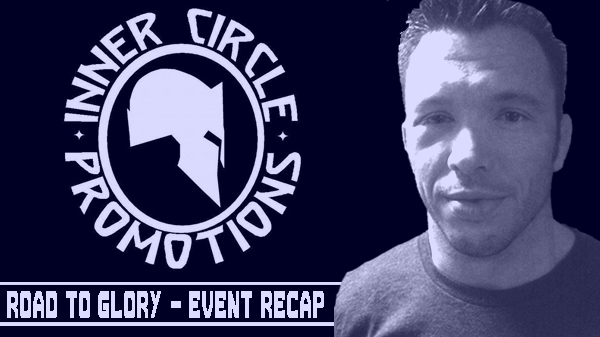 Road to Glory (Semis) - Event Recap
By the time the dust settled at the South Broadway Athletic Club Saturday night, the two men left standing in the Proving Grounds Fight League Grand Prix lightweight tournament were determined.

Though they took two different paths to get there, Justin Lankford and Montuelle Prater are slated to meet in the championship on Sept. 7th.

For Lankford, it took a near first-round scare before he grinded out a unanimous decision win over Demarco Montgomery.

"Montuelle is tough. He has good stand up and apparently some decent ground, too," Lankford said. "I'm just going to go out there and do what I do; take him down and control him and if a submission presents itself then I'm going to take it. I'll make it my fight."

Though the judges gave Lankford the first round, in a head-scratching decision, it was Montgomery who did the bulk of the damage in the first three minutes. After an early clinch, Montgomery tripped Lankford and when the Fit or Fight MMA scrapper tried to get to his feet, Montgomery was there to sink in a guillotine. The choke appeared tight and it looked as though it was going to take, but Lankford calmly fought his way free.

"Initially it wasn't very tight but when I tried to back out, he had me kind of up against the cage cranking it, it started getting a little tight," Lankford said. "I started to panic there a little bit. I ended up grabbing the elbow and I took it to the side and was able to pop my head out. He won by guillotine in the last fight so I worked a lot of that defense."

But when Lankford shot in for a takedown attempt, Montgomery was there to stuff it and lock in another guillotine. But once again Lankford broke free and ended the round on top.

The final two rounds there was no question that who was in control as Lankford used his superior wrestling to wear Montgomery down and pick up the victory.

"I figured I would grind on him and try to wear him down," Lankford said. "I figured if I could get past the first round it was pretty much mine."

Prater, fighting for the South Side Fight Club, shook off a low blow early in the fight. He proceeded to throw a kick that Roye caught. When Roye dumped Prater to the floor, he left an arm dangled and Prater jumped on the opportunity.

"I've been training hard on my ground," Prater said. "It's underrated. I was looking for any opening and he had his arm out there so I took it and snatched it up. I feel like any position I get put in I feel I'm good enough to get out of it."

In a matter of 38 seconds, Prater pulled off a nice armbar submission of Joe Roye to advance to the finals.

"Justin is tough, strong and a superior wrestler. He's going to be coming hard," Prater said. "I think we match up very well. I can't wait. I'm ready to put on a show and show everybody what I've got to give."

On an undercard that was dotted with fighters making their debuts, there were bantamweights aplenty.

The HIT Squad's Matt Murphy scored a second round TKO victory over Kyle Curtis.

LC Hamid, out of SCR/The Boxing Gym, got the mount on Dustin Snow in the second round and pounded out a TKO victory in 1:41.

The HIT Squad's Anthony Ford won by with a nice rear naked choke at 2:31 in the first round.

Modern Combat System's Ryan Sheldon landed some devastating knees to the side of a turtled up Caleb Spring to score a second round TKO victory. Jake Willyard scored decision victory over Dylan Ford.

In a K1 catch-weight bout, Mike Offor of SCR/The Boxing Gym won by unanimous decision over Nathan Deickman.

Scott Futrell, a talented MMA fighter, won a boxing match by unanimous decision over SCR/The Boxing Gym's Josh Keeven.

Proving Grounds returns September 7th.