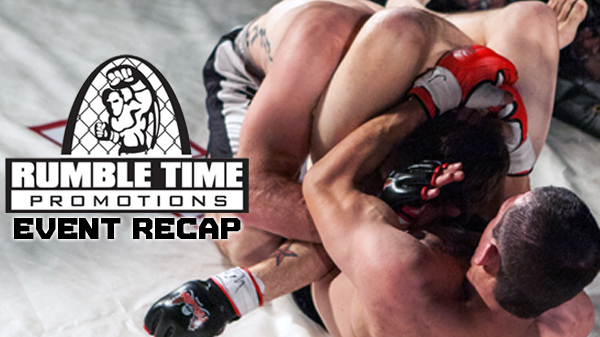 Rumble at the Chase - Event Recap
Rumble Time Promotions kicked off it's 2014 season with a action packed pro/am at the Chase Park Plaza. The historic hotel and banquet center in the Central West End was an excellent host for a night of combat sports.

Inside the cage Alex White had to survive an early scare to remain unbeaten and improved to 9-0.

White from Destruction MMA took on Adam Rider in the main event and had to maneuver out of a nasty knee bar to secure the victory. There was plenty of discussion pre-fight about White's future, and Rider looked eager to play spoiler.

After a brief exchange, Rider quickly took the fight to the ground locking on a kneebar before moving to a toe hold. White escaped the submissions but got swept in the process. From the guard White setup the triangle beautifully and got the tap 1:58 into the first.

We caught up with White's coach Joe Worden to discuss the victory.

"Alex White does it again," Worden said. "Comes out, got scared there for a second with that toe hold, but he powered through it, came out on top and won by triangle."

Worden has coached White since the beginning knew despite the danger his fighter would be ok.

"I was nervous there for a second," Worden said. "I saw the ankle pop, but I've said from day one, break it or kill him, that's the only way to beat him."

Vincent Eazelle from Geyston Martial Arts looked very impressive in his dismantling of last-minute replacement Jeremy Mier. Eazelle quickly closed the distance on his opponent with incredible quickness. Once Eazelle was able to secure the side mount he launched a barrage of vicious ground and pound that forced referee Mike England to quickly stop the fight.

Eazelle (7-1) trains under famed coach Marc Fiore and Royce Gracie black belt John Geyston, and is someone you should definitely keep your eye on.

Shaine Moffitt and Justin Robbins provided the most competitive of contests. It was fitting with professional kickboxer Dustin Jacoby in his corner, Robbins looked to keep the fight standing; Moffitt seemed eager to oblige.

Both fighters came out firing with Moffitt throwing the oft under-utilized axe kick at his opponent. Moffitt's kicks were razor sharp in the first round. In the second Robbins landed a nasty uppercut that seemed to have Moffitt hurt, but Moffitt was able to survive the round. In the third Robbins proved to be too elusive for Moffitt and outpointed his rival securing the round. Robbins won all three rounds from the three judges in attendance and was awarded a unanimous decision.

High above the cage on his perch, KJ photog Jimmy Range had to be on high alert for the evenings first pro fight. When super heavyweights Jake Zogg and Charles Rodgers stepped onto the mat there were over 600 pounds of fighter in the cage. Zogg took the fight to Rodgers, who was making his pro debut, early and looked to have his opponent in trouble. Rodgers battled back before the fight went to the ground. Zogg took the back of his opponent looking to finish with a rear naked choke, but suffered an injury in the process. The fight was stopped and Rodgers notches his first victory as a pro.

Matt Murphy quickly dispatched Donte Butler in the evening's final amateur contest. Murphy scored a takedown and rain down punches on Butler who simply had no answer for Murphy's aggression.

Much to the delight of coach Kain Royer, Murphy's teammates all took care of business on the evening going 4-0 for the team from the Academy of Courage. Dustin Hiesse won via unanimous decision, Anthony Ford was victorious via first round guillotine, and Justin Williams scored the KO of the night with a nasty punch that sent opponent David Johnson into a pile on the canvas..

CMMA's Jordan Dowdy put the area's middleweights on notice with his second straight first round submission. Dowdy smothered his opponent from the onset, neutralizing any offense from Mark Kirkland. Once the fight settled to the ground, it was all Dowdy who latched onto the arm, flipped his opponent over into position, and got the tap.

Steve Barbee and Wally Eiskant made for an exciting match of two speedy flyweights. The two bounced around the cage before the fight hit the mat. Once on the ground "Barzilla" transitioned from triangle to armbar, and finally back to a triangle getting the tap early in the first.

Barbee's teammate from Modern Combat System, Jamese Taylor lost a unanimous decision to Rashard Lovelace in an exciting K1 contest. The longer, taller, Taylor could not make effective use of his range as the more compact Lovelace stalked his opponent and tried to keep the fight in the clench.

Yerick White made short work of Quentin Garrison in their contest hurting Garrison early and then launching a series of combinations that stopped the fight. Garrison's teammate D. Cannon was victorious in his contest taking Aaron Harvey to a decision.

Doug Washburn and Brian Reynolds started the night off with a battle between two heavyweights, with Washburn taking home a unanimous decision.

Rumble Time returns to the Ameristar Casino in February for professional boxing, then back to the chase in March for MMA.

Ringside notes provided by Chris Whatley.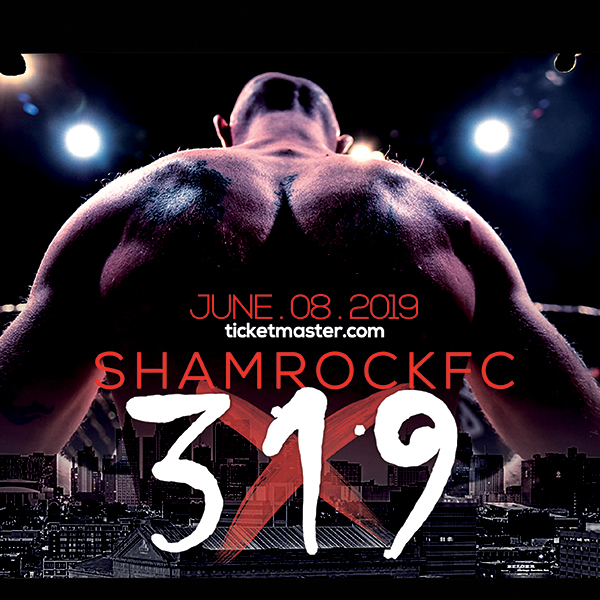 Nemesis Fighting Alliance
| Sat, August 17th
Casa Loma Ballroom, St. Louis, MO
KCFA
| Sat, August 24th
Independence Event Center, Independence, MO
Shamrock FC: 322
| Fri, September 6th
River City Casino, St. Louis, MO
Sub 5
| Sat, September 21st
TBA

Tweets about "KnuckleJunkies OR @knucklejunkies"