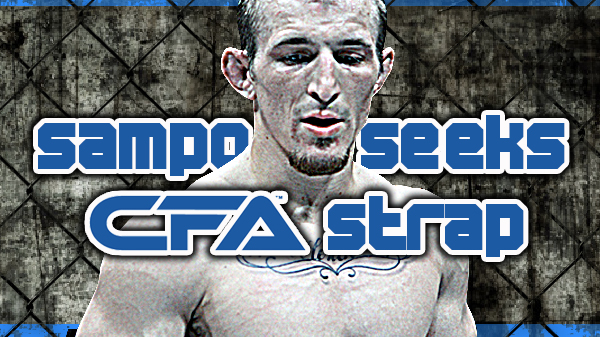 Sampo seeks CFA strap
Josh Sampo has never found a fight that he didn't like and there's nary a dark alley this 28-year-old won't traipse through. Come Saturday night, Sampo will once again lock himself in a cage and swap leather and anything else he can use against one of the top fighters this planet has to offer.

Coral Gables, FL will play host to Championship Fighting Alliance 9 Night of Champions in which several of the organizations belts will be up for grabs. Sampo, a flyweight at St. Charles MMA, is slated to take on Alexis Vila in a five-round title bout. The card is expected to be streamed live at www.cfafights.com

"Josh is not the type of guy to take safe fights," SCMMA coach Mike Rogers said. "He basically told me that he wants to take the toughest fights he can all of the time."

Sampo has found exactly that.

Known as the "Exorcist", Villa trains at American Top Team, and has won seven of his fights by TKO. He has only gone to the decision four times out of 13 fights. The 41-year-old Vila (11-2) is on a two-fight skid after starting his career with 11-straight wins. Bellator signed him and he went 2-2, including wins over Marcos Galvao and Joe Warren.

"It's going to be another chess match and it is going to test all of my skills and test my mental toughness. I'm extremely excited about this," Sampo said. "He is going to get 25 minutes of hell from me. That's what we we're preparing for and that has been my mindset getting up every morning. I've trained for 25 hard minutes."

The first thing that pops in people's mind when Vila's name is mentioned is wrestling. Vila won the bronze medal in freestyle wrestling at the 1996 Olympics while representing his native Cuba and he's also a two-time world champion, winning the gold in 1993 and 1994.

"I've wrestled in high school and I've wrestled in college and I've really enjoyed the sport but he has made it to the pinnacle of wrestling status," Sampo said. "He has what every wrestler dreams of: that Olympic medal. I've dreamt of going to watch the Olympics let alone competing. It's such an honor for me to fight this guy. I have nothing but respect for him and what's he done and what he's continuing doing. He's up there in age yet he is still an elite athlete. I can't wait to mix it up with him."

Sampo said he was offered the Vila fight six or seven months ago but the timing just wasn't right. When the opportunity came around the pike again, he wasn't going to let it pass.

"We want the big show to call and we want to make big money and pursue this as far as we can but I'm a very impatient person which is good and bad," Sampo said. "It's bad because I don't want to sit around and wait for them to call me. I feel that if we go down there and make a statement and put this guy away, put him to sleep, knock him out, just put on an awesome fight then they may be kicking our door in wanting to sign us. I would much rather that happen than us sit here and wait on a phone call and it may not come. Instead of waiting for the opportunity to show up, let's make the opportunity show up. That is what really pushed us over the edge."

Sampo's record is 8-2 and according to FightMatrix.com, a site that tabulates world-wide rankings for all professional fighters, slots him at third in the world at his weight class.

Sampo had a sensational 2012, going 3-1, with his only loss coming to former UFC prospect Will Campuzano in the final minutes of a fight Sampo dominated. He is coming off a big unanimous decision victory over WEC staple Antonio Banuelos on Sept. 21 in Texas for Legacy Fighting Championships. His other wins in 2012 were locally over Czar Sklavos and Carson Gainey.

"I don't believe that there is anybody who has had a harder schedule in the last year than Josh Sampo, even in the UFC," Rogers said. "Three of his guys were in the top 10 in his weight class. This is like a schedule a UFC champ has. I think and hope that it will pay off."

And Sampo wouldn't want it any other way.

"Win or lose he's going to take a fight after this one and it's going to be a bad ass," Rogers said. "That's just how he rolls. I have a lot of respect for that. I don't believe that is the case even with the top fighters. He really is that guy who will fight anybody any time."

This will be Vila's return to 125. His only two losses came at 135.

Vila told Sherdog.com: "I feel I am unbeatable at flyweight. I've been training hard for almost a year waiting for this opportunity. I will walk away with that belt around my waist. I know I would run through the guys in the UFC. Many of them have been ducking out of fights with me for years. I want my chance to prove I am the best, and the only way to do that is for the UFC to sign me. Then they will be forced to fight me."

Vila is extremely heavy handed and has shown time and time again that he comes out like gangbusters.

"We have to be ready for a very heavy onslaught at the beginning of the fight," Sampo said. "He's going to come at me really aggressive so I have to be prepared for that. He has awesome wrestling but I'm comfortable on the ground. I'm going to be cautious while I'm there. He's not going to throw anything at me that I haven't seen before."

As if the chips weren't stacked up enough against Sampo, he will be venturing right into his opponents backyard. But Sampo says going into enemy territory just makes him even more determined and focused.

"If it goes to the scorecards, it's probably not going to go in our favor," Sampo said. "It's weeks out and we know that now. So our game plan is to knock him out or submit him or push him to the point where he breaks and he doesn't want to fight anymore and make it extremely convincing to the point where he can't squeak out a split decision."

Sampo has slowly but steadily grown his game from being a grinder on the ground to a full-on mixed martial artist with some high profile professional Muay Thai fights under his belt.

"He's an unbelievable athlete," Rogers said. "In high school he was a state champion in three different sports his senior year. He was the starting free safety on the football team, which is crazy to me. He was a state champion in wrestling and was a state champion in the 400 relay. Whenever he first started and I was getting to know him I knew he was going to be good at striking and jiu-jitsu and wrestling because he is just an unbelievable athlete. And not only that, he will out-work anybody. I'm not saying that he works harder than Kirk Huff, Alp, or Ricehouse but they don't work harder than him either. There's nobody who does."

Joining Sampo on the trip will be Rogers, Muay Thai coach Patrick Christie and Strikeforce veteran and teammate Matt Ricehouse.

"I call Matt 'The Coach Whisperer,'" Sampo said. "He's very vocal but calm. He keeps the coaches calm enough and he keeps me relaxed. He was there for my last fight and kept me on such a level head that nothing could get to me and I fought so much better with him just being around. It's a blessing to have him go down and be a part of it."

The fight couldn't come at a busier time in Sampo's life. He is in the home stretch of finishing graduate school at Lindenwood University, where he wrestled, and also coaches high school wrestling at nearby Francis Howell.

"I have stacked my plate full," Sampo said. "I'm in my last semester of grad school and I just started student teaching so that's more on top of it. But everybody I work with they are extremely supportive of what I do. I've put myself with such a huge workload. But once this fight is over, things ease up a lot."

While Sampo is openly respectful of his opponent, he's not going to let the flash of Vila's accomplishments and hardware play tricks with his head.

"It's going to be a real honor but by no means am I going to hold anything back when the bell rings," he said.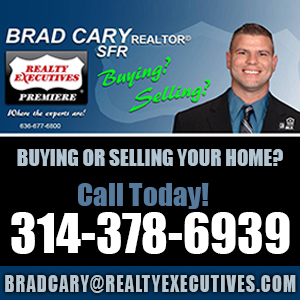 Nemesis Fighting Alliance
| Sat, October 5th
Casa Loma Ballroom, St. Louis, MO
Shamrock FC: 323
| Sat, October 12th
Ameristar Casino, Kansas City, MO
Shamrock FC: 324
| Fri, November 1st
River City Casino, St. Louis, MO

Tweets about "KnuckleJunkies OR @knucklejunkies"