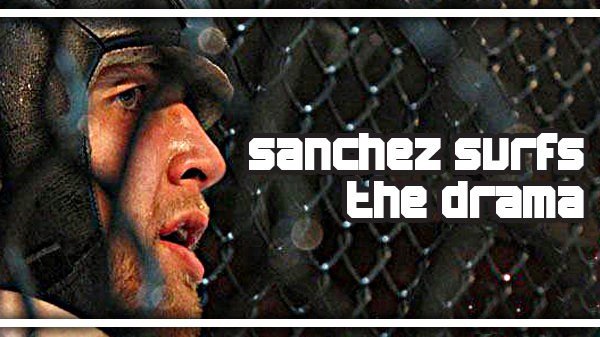 Sanchez surfs the drama
Andrew Sanchez has some words of advice for Darryl Cobb: "He better be in shape."

Sanchez and Cobb are scheduled to face off in a middleweight showdown Saturday night in the co-main event when Fight Hard MMA brings a full slate of amateur and professional fights to the Family Arena beginning at 7 p.m.

Sanchez will be fighting in just his second pro bout but he brings a highly decorated and illustrious wrestling pedigree with him , as Knuckle Junkies found out back in May.

"My conditioning is top-notch," Sanchez said. "I just wear people out and drag them into deep water."

Sanchez unequivocally believes that the longer the fight goes on the less and less chance Cobb has of winning.

"Darryl gasses," Sanchez said. "Stand up is all he's got. He can't wrestle; he can't grapple, at all."

The two have first-hand knowledge of each other, having sparred a half-dozen times while training at ATT Evolution. While many promoters had entertained the idea of the two going at it, there was, for a time, a mutual agreement not to fight each other.

But Patrick Smith of Cage Championships stepped in and was able to get a verbal agreement from first Cobb then Sanchez to have the fight on his Cage Championships 39 card in Sullivan, also on Saturday. When Knuckle Junkies went to Andre's MMA to interview Cobb about the upcoming fight, Cobb pulled the carpet out from underneath everyone, declaring he would only fight Sanchez on the Fight Hard card due to personal reasons.

Also in that interview, Sanchez took exception to Cobb's declared advantage in nearly every aspect of the sport and saying that the young prospect has no business taking the fight, "that's like me stepping up to Anderson Silva," the 32-year-old Cobb said.

"He talked a lot of shit and I'm kind of pissed," Sanchez said. "Now, I can't wait."

Sanchez said opting to follow Cobb to the Fight Hard arena was difficult one, especially after giving his word to Smith and company at Cage Championships.

"Patrick got me my first fight and he is a good dude," Sanchez said. "I gave them a week to find another opponent but the whole time I really wanted to fight Cobb."

Cobb is 6-4 as a pro and has fought for Strikeforce and Bellator but has lost three-straight fights while Sanchez is 1-0.

"I'm a newcomer but he doesn't get it," Sanchez said. "I've had hundreds and hundreds of high-level competitions through wrestling. I have plenty of experience, the national tournaments, the national finals, the screaming fans, I've been there."

The 24-year-old Sanchez, who fights out of St. Charles MMA and Team Vaghi, is making his first trip down to 185. He made his pro debut at light heavyweight and while wrestling in college he competed at 197. But the sturdy, 6-foot-1 Illinois native has already been at weight since last week and the cut down has been a breeze.

"I have put the work in," Sanchez said. "I deprived myself early in the camp so I could eat more as the fight got closer. I have cleaned up my diet and I feel 10-times better and way faster. On Saturday night it is going to be an enhanced version of Sanchez."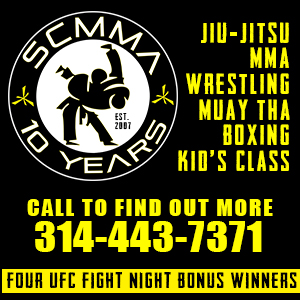 Shamrock FC: 317
| Sat, April 6th
Ameristar Casino, Kasnas City, MO
Nemesis Fighting Alliance
| Sat, April 13th
Casa Loma Ballroom, St. Louis, MO
Shamrock FC 318
| Fri, May 10th
River City Casino, St. Louis, MO
Shamrock FC 319
| Sat, June 8th
Ameristar Casino, Kansas City, MO

Tweets about "KnuckleJunkies OR @knucklejunkies"