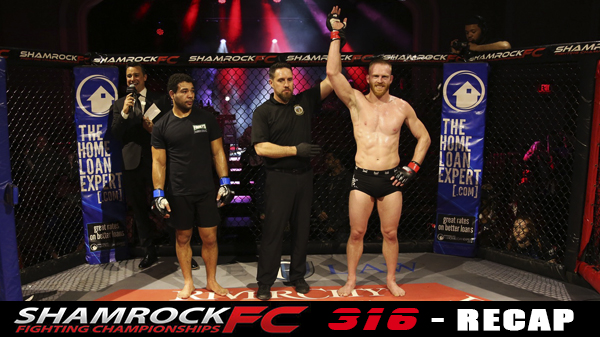 Shamrock FC: 316 - Recap
River City Casino was swollen to capacity for Shamrock FC 316

In a 180-pound catch-weight main event, Jordan Dowdy improved to 7-4 via a 30-27 unanimous decision over Josh Weston.

The pair had some nice grappling transitions early before Dowdy got to the back and then had his most offensive output of the night as he moved from the mount to the back on multiple occasions the rest of the round. Once in mount at the 90-second-mark, he landed a sharp right that bounced Weston's head. Dowdy threatened multiple submissions throughout the round but Weston, a tough customer and savvy veteran with 13 fights coming in, held them off.

In the second, Dowdy nearly connected with a Superman punch but then moved effortlessly to a single leg takedown. The referee eventually stood it up at the 2:45 mark and Weston landed a sharp right that dotted Dowdy under the eye causing a sizable cut. Just as Weston looked to be warming up and finding range, Dowdy earned an opportune takedown near the 90-second mark.

Dowdy went back to his bread and butter to start the third, keeping Weston flattened for the bulk of the five minutes. The win is his fourth in his last five outings. Weston, who took the fight this week after Ben Brewer pulled out, lost his third straight to drop to 6-8.

The win is his fourth in his last five outings, and was the first decision for Dowdy as a professional in 11 fights. The scorecard victory helps the 32 year old welterweight prove to his critics that he has the cardio for three full five-minute rounds.

"My last amateur fight went to a decision," Dowdy said. "This was the first fight as a pro that went into the third round. Getting more jiu-jitsu rounds in really helps, it helps you pace more and learn when to use the energy more and when not to. The old me would probably have tried to posture up and kill, and gave up position which would have cost me, but over time I've learned that."

Dowdy had a significant edge in terms of the grappling.

"Having Nick Sanders as my coach has really changed the game," Dowdy said. "To have a guy that's a little bigger than me, being able to beat my ass all the time, and then tell me how he did it in a nice way, then tell me how to prevent that and fix that has been a game changer for me. If this was something I would have had when I was younger, I think I would have been able to jump to a bigger promotion quicker."

In the co-main event at a 150-pound catch-weight, Issac Purnell turned the tides in an instant.

At the opening bell, Wahle got Purnell's attention shortly after the first exchange when he landed a right and then pulled off a slick transition to a triangle attempt.

"We drill triangle stuff a lot, situation stuff," Purnell said. "So when I got in it, I just kept thinking to put my knee in his face and go away from it. Don't go with it, go away from it. So I felt comfortable in that situation."

Purnell was able to survive and slip-free around the 3:45 mark. Quickly back to the feet, Wahle pulled guard and slipped to the floor. Doing so, the back of his head slammed to the ground and Purnell then landed a thunderous right that earned the TKO at 2:02 in the first round.

Outside of a boxing match in November at Guns n' Hoses, this was Purnell's first fight since March of last year where he defeated Brandon Schehl in the very same cage.

"I felt a little sluggish and not use to the pace," Purnell said. "I was use to a boxing pace. I cut lower than I normally cut so I felt a little sluggish and just not as fast. It was a change for sure, but I adjusted and saw an opening."

Purnell improved to 2-0. Wahle, who had won three of his last four coming in, dropped to 4-4. Afterward, Wahle claimed that the jolt to the back of his head caused temporary blindness.

"I want to get back in there as soon as possible," Purnell said. "Maybe, Kansas City, I'm going to try and get on the April 6th card, and if not, then in May."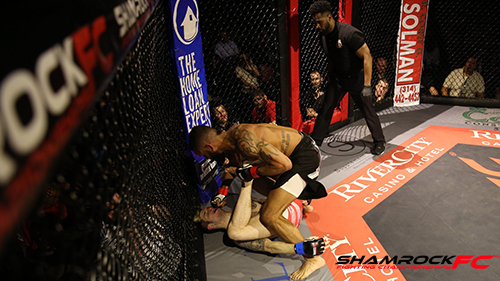 Known for his athleticism and striking, lightweight Evan Elder got gritty and grapple-heavy to improve to 2-0. Once Elder (2-0) got Tremiere Hollie on the mat he applied suffocating pressure. Elder went for an inverted triangle and then eventually pinned Hollie's arm and was able to draw blood with several elbows. Elder then focused on the arm and got the straight armbar submission midway through the round.

After losing her original opponent, Liz Smith, Dakota Zimmerman was left with Te'Anna Sims. Last seen on a Bellator main card, Zimmerman chucked Sims to the floor on a takedown attempt and quickly got to mount where she landed a bevy of punches. Zimmerman, a submission ace, sniffed out an arm and got the tap early in 56 seconds to even her record at 1-1.

"It sucks because I wanted my original opponent," Zimmerman said. "I was ready for that fight, but Sims stepped up last minute, and I just needed someone. I appreciate her being that person to step up last minute. I train hard all the time, but when we have a particular opponent we do watch video and pick them apart. Not knowing who I'm going to fight for a couple days, not knowing if I'm going to cut to 105, is stressful. Very stressful."

Justin Lankford out of Hahn's MMA made his pro debut against Auhston Elleby to start the main card.

Lankford scored an early takedown and had Elleby in a bad spot, pressed against the cage. Elleby was passively patient before throwing up a triangle attempt that got Lankford's attention. Lankford stayed out of harm's way and Elleby then created enough space to get the fight back on its feet. Once there, Lankford saw an opportunity. Lankford snagged a standing guillotine and choked Elleby unconscious at 4:01 in round one.

"Dude, it feels great," Lankford said. "I tell you what, this whole couple hours leading up to the actual fight were probably the worst, but after I got in there and got started it felt great. He's 6'2 or 6'3 so I knew he had the reach and liked to kick. A lot of my gameplan was to keep the pressure and keep him backing up until I could get in and get a takedown on him. He won that featherweight tournament, I was originally supposed to be in it, but ended up being an alternate so I wanted a shot at him."

After a dozen and a half fights as an amateur for a career that spanned nearly 8 years, Lankford makes a successful jump to the pros; a quick turnaround could be in the cards.

"I wanted to get through this one, just to see it how it went, "Lankford said. "Now, I'm thinking about a quick turnaround, maybe even at 145, we'll see."

Oscar Ahuatzi laid it on thick in heavy in the featured bout of the all-amateur undercard.

Ahuatzi pressed Cody Naucke to the fence and mixed and matched his punches and kicks before getting the stop in 45 seconds in the first round.

"I'm training all the time, and I try to do my best every time," Ahuatzi said. "In my last fight I cut 25 pounds in one week, and for this fight, I cut the weight in two months. I want to keep it like this way from now on. I would like to go down to 155."

For Ahuatzi who started his career at 205 pounds, he sees his home as a professional in the lightweight division.

"I want to keep working how I am working now," Ahuatzi said. "Working every day at Finney's MMA, the Boxing Gym and Seven Corner, working every day to cut the weight down normally, and I want to go pro at 155."

Jesse Martinelli mauled Makye Simmons in the first round of their fight. Simmons greeted Matinelli with a much more competitive start to round two. But Martinelli's grappling base far exceeded his opponents as he spent most of the second like the first, controlling and peppering shots. Simmons couldn't answer the bell to answer the bell for the third round with a big mouse under the eye, giving Martinelli the TKO victory.

Cory Tinnon manhandled Jacob Clary to find victory. Tinnon took Clary to the floor and peppered him with strikes to get the win in 35 seconds in the first round by TKO.

Twenty seconds worth of volume was all Jessica Lasater needed. Lasater blitzed Ray Ostempowski in a K1 bout. Multiple combos put Ostempowski hard to the fence and down the floor, giving Lasater the early KO win.

Ian Zarvos made quick work of Chris Wetherinton. The 41-year-old Zarvos had a distinct advantage on the feet from the onset. Zarvos was able to land cleanly and walked Wetherington before getting the TKO victory in just 37 seconds.

Jason Akers won via unanimous decision over 6-foot-11 Wally Herndon. Herdon was able to mix in punches but Akers could score takedown after takedown which would lead to efficient ground and pound.

Josh Mitchell clubbed John Kelly to start the second round and that's when things went South for Kelly. Mitchell pounced and mixed and matched hammer fists before the referee stopped it at the 1:01 mark.

In a K1 bout, Zimmerman's teammate at Arnold BJJ, Jack Reiff was dialed in and determined.

Reiff had high volume and accuracy in finishing Toby Gvillo just 80 seconds into the first round. Reiff worked in and about and landed leg kicks before connecting with a powerful right that sent Gvillo to the canvas.

Nineteen-year-old Michael Faulkner looked promising. Faulkner, from out of O'Fallon, IL, jumped the neck of Kyle Warren early and never relinquished. Faulkner got the tap via standing guile-tone at 59 seconds into the first round.

In and well-matched and hard-fought opener to the live broadcast, Will Monroe defeated Brian Duncan via split decision. Both were game all nine minutes with momentum shifting back and forth.

Before the live broadcast on FloCombat, Evan Beeson and UFC vet and for Ultimate Fighter contestant Adam Cella put on an exhibition contest.

Next up, Shamrock FC is in Kansas City on April 6th before a returns to the River City on May 10th, then back to the Ameristar in KC on June 8th.

Photos courtesy of Mike Hume Photography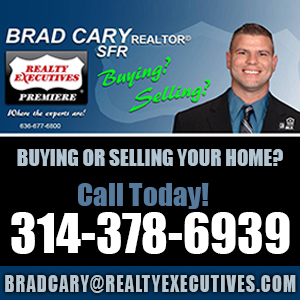 Nemesis Fighting Alliance
| Sat, August 17th
Casa Loma Ballroom, St. Louis, MO
KCFA
| Sat, August 24th
Independence Event Center, Independence, MO
Shamrock FC: 322
| Fri, September 6th
River City Casino, St. Louis, MO
Sub 5
| Sat, September 21st
TBA

Tweets about "KnuckleJunkies OR @knucklejunkies"