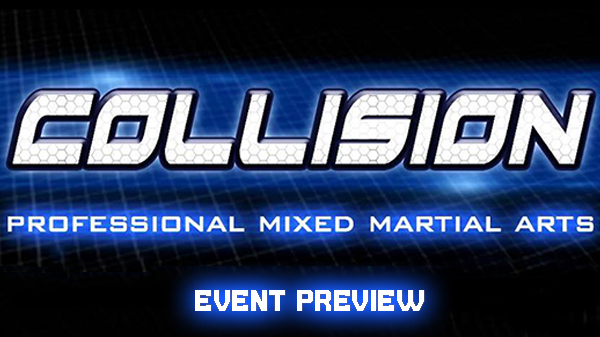 Shamrock FC: Collision - Event Preview
By
Staff
| Knuckle Junkies
Shamrock Fighting Championships returns to the comfy confines of Lumiere Place Casino when it hosts "Collision" on July 19th.

The pride of St. Genevieve, MO, Booker Derousse returns for what is being billed as his "retirement fight". Derousse last saw action at the Lumiere Casino when he defeated fellow journeyman Dan McGlasson by arm bar.

Derousse began his career in 2008 and has competed on three of the local Strikeforce events, the inaugural Fight Hard show, as well as a bevy of other local fight promotions. Local fight fans will remember Derousse's three round war with Darryl Cobb that ended with a split decision victory for Cobb back in May of 2010 on the Strikeforce: Heavy Artillery undercard.

Taking on Derousse will be Jordan Mitchell out of Indianapolis, IN. Just a quick look at Mitchell's record, it's obvious he packs a punch with 6 first KO's (including amateur career.)

In the co-main event, SFC fan vaorite Becky (Gullet) Ruth will look to stay unbeaten as a pro and will face Mandy Polk from Memphis, Tennessee.

A flyweight match-up between Ben Chesser and Sheldon Smith makes for an intriguing undercard match-up. Smith had an exceptional amateur career and is 1-0 as a pro.

Full fight card:

Booker Derousse vs Jordan Mitchell
Becky Ruth(Gullet) vs Mandy Polk
Ben Chesser vs Sheldon Smith
Marc Godeker vs Eric Crittendon

Brandon Nehls vs Zack Davis
Shapen Jordan vs Montrel james
Scott Southerland vs Joe Kelso
Brandon Pearson vs Payton Leaster
Justin Davis vs Jordan Scott
Gabby Labbee vs Shawna Tyler
Dan Haley vs Danny JackStadt
Steve Matzu vs Justin Williams
Dillon Pousson vs Andrew Prato

Shamrock FC: Collision
Saturday, July 19th
Lumiere Place Casino, St. Louis, MO

Tickets to Shamrock FC: Collision can be purchased at Ticketmaster.

For more on Victory, be sure to check back at knucklejunkies.com.